Life is unpredictable and sometimes presents unexpected financial challenges. These might arise from sudden medical emergencies, an unplanned vacation, urgent home renovations, or a push to combine multiple financial debts.
In such scenarios, immediate financial resources become essential. This increasing demand for quick financial solutions is where personal loans step in.
Getting an instant personal loan for salaried individuals may be tricky. But, with the right steps, it's easy. Online personal loans are good because they process quickly and don't require many papers. Plus, once you get the money, you can use it however you like. The big question is, how do you ensure you get this loan smoothly?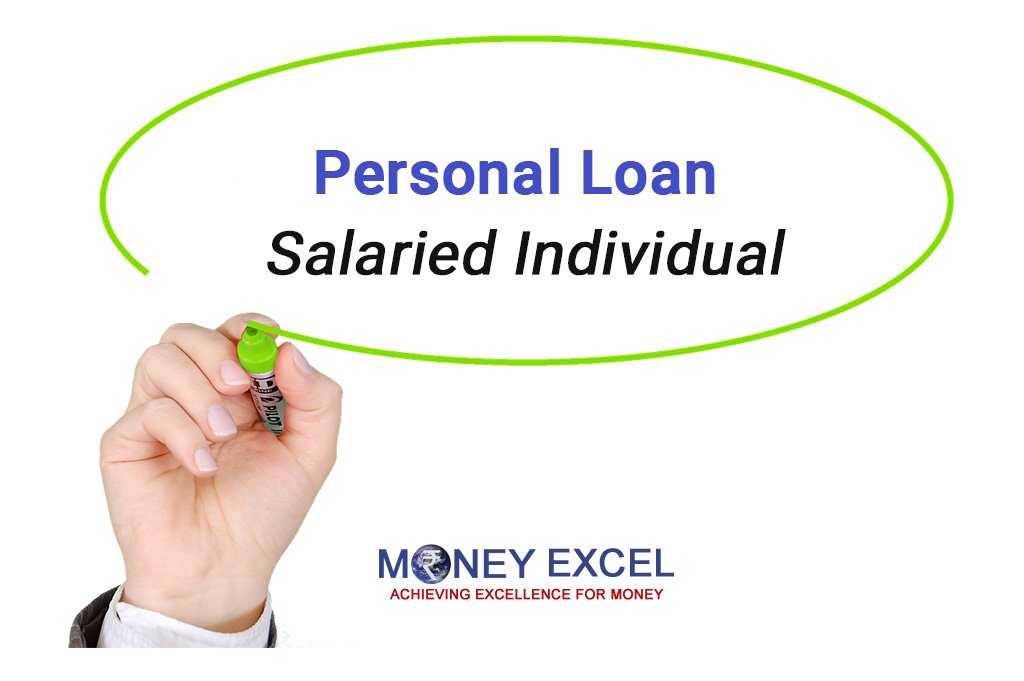 Here's a simple guide for you. 
Understand Your Eligibility 
The first step is knowing if you fit the loan eligibility. Lenders usually look at:
Consistency in employment.
Association with a reputed company or public organization.
Being within a specific age range, usually between 21 and 58 years.
A minimum income threshold that varies from lender to lender. 
Keep Your Credit Score in Check 
Your credit score plays a major role in your loan application. A good score fast-tracks approval chances and can lead to favourable interest rates. It's always wise to check this score periodically and make efforts to improve it. 
Manage Existing Debts 
Having existing loans or credit card dues isn't beneficial. However, a lower debt-to-income ratio is always preferable. It shows lenders that you are in a favourable position to manage and repay a new loan. 
Prepare Your Documents 
For an instant personal loan for salaried individuals, the common documentation includes:
Proof of Identity like PAN card, Aadhar card, Voter ID, etc.
Recent salary slips, generally from the last three months.
Employment verification documents.
Financial statements showing financial activity over the past six months.
Residence proof can be a utility bill, rental agreement, or similar. 
Compare Multiple Options
It's a vast financial market out there. Explore different lenders instead of settling for the first personal loan you find online. You might find better interest rates, flexible loan amounts, or more suitable repayment tenures elsewhere. 
Check Interest Rates and Other Fees
Getting the loan is only half the battle; repayment is the real challenge. Always check:
The nature of the interest rate: Whether it's fixed or floating.
Any additional charges, such as processing fees or penalties for early repayment.
Repayment terms and whether they offer any flexibility. 
Make Use of Online Tools
Many digital platforms offer free tools like loan eligibility calculators. These tools estimate the loan amount you are likely eligible for, considering factors like income, expenses, and outstanding debts. 
Prioritise Security and Transparency
The online space, while convenient, is also filled with potential threats. Ensure the lender's platform is secure, the terms are transparent, and there are no confusions or hidden clauses. 
Read Customer Reviews
Review other borrowers ' reviews before finalizing any lender for your online personal loan. Their experiences can provide insights into the lender's credibility and service quality. 
Stay Informed
The finance world is dynamic, with norms and rates subject to change. Keeping yourself informed about the latest trends and criteria in the lending sector ensures you are always aware of making smart financial decisions. 
Conclusion
Getting a personal loan online for those with a regular salary has become easier. Technology has made it possible to shift from filling out an application to receiving funds in just a few hours. This convenience is appealing, but dealing with it cautiously is better.
Delving into personal loans means equipping oneself with knowledge about the terms and conditions. It's not just about obtaining the money; it's about understanding the responsibilities that comes with it.
Research is a salaried individual's best friend in this process. Making informed decisions and being vigilant will ensure that you secure the needed funds and manage and repay them most efficiently. While technology has simplified the process, being financially smart is still wiser.