Buying a new home is always exciting for people, but the process may be difficult for all. Not everyone has the ability to buy a new home in this expensive modern world with hard money. The only solution they left with was to go for mortgage loans.
However, considering mortgages for buying a new home or upgrading your existing home becomes overwhelming if you don't know the steps and processes.
But what is a mortgage loan?
Well, some banks and mortgage lenders provide loans to people for buying a new property or home. However, these banks and individual lenders have the lien on your property, and they can stop the upgrading or building process if you miss the repayment of debt.
So, it's risky, but it's the only solution for people who want their own homes. But the sheer amount of information that you have on mortgages will let you wade through an overwhelming process.
Well, if you can judge the intentions of this loan process, understand the market, and follow some useful steps, you will be able to control tension and proceed accordingly.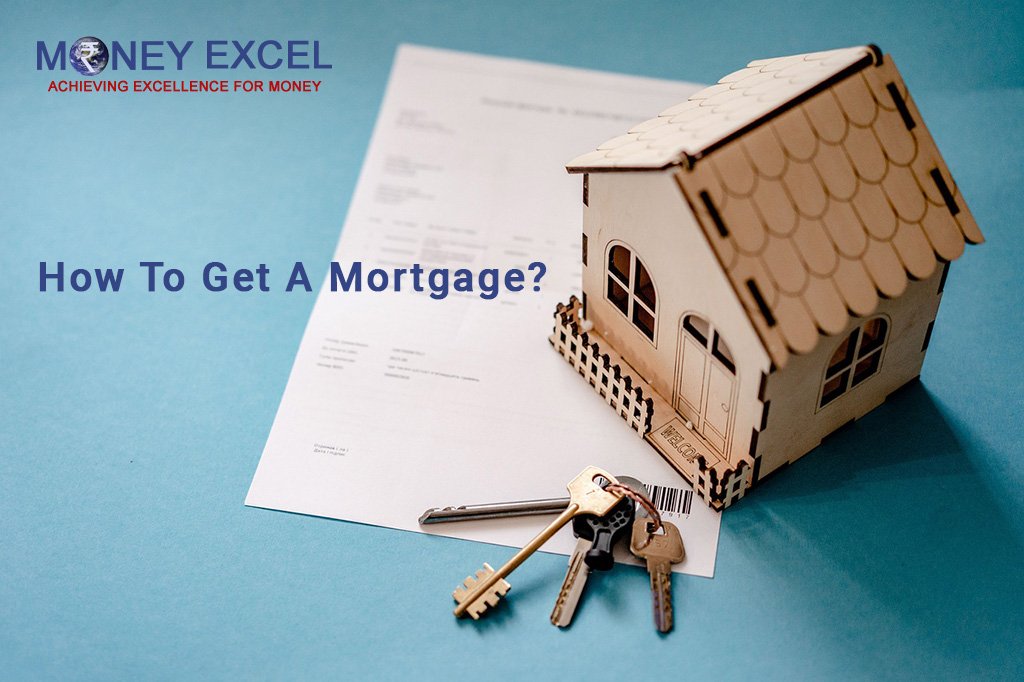 What Do Lenders Look For In A Mortgage Borrower?
Understanding what lenders are looking for in a borrower is the key to understanding the whole process.
Various financial information becomes crucial for the lenders to understand the borrower's financial condition. For example, if you do not have a minimum condition to pay back your loan, a bank will not give you a loan.
In that same way, the lender scouts your financial situation to understand if you have the condition to pay back. Well, among their various scouting approaches, some common lookouts are:
Credit score.
Debt-to-income ratio.
Income and employment history.
Down payment amount.
Types of property.
Assets you have.
Things To Consider Before You Apply For A Mortgage Loan
Homeowners need to be prepared for the instances that they may confront in dealing with mortgage loans. If you decide to go for a mortgage, you will need to work on it in advance.
Things like credit score and debt-to-income ratio are going to be crucial to decide on your loan-taking abilities.
It will also help you to set the bar and consider a better loan-taking approach or condition.
Keep Your Credit Score In Order
Keeping up with a good credit score is a prominent step to ensure the confirmation of getting loans. A good credit score between 650 and 749 is a wise number for getting mortgage loans.
However, 650 is considered the minimum credit score by lenders to be eligible for getting home loans.
Lower Your Debt-To-Income Ratio
Debt-to-income (DTI) ratio is calculated with the amount that you spend on paying your debts against the income that you generate. The higher the ratio is, the riskier it is for the lenders to grant you loans.
However, 36% DTI is considered to be a good DTI. But you can get mortgage loans with a maximum of 43% DTI.
Review Your Budget
Apart from the scores, now it's time for you to understand your own financial condition. This is not taking a small amount of money and repaying the next day to the neighbor.
Taking home loans is often high, and you will have to look at your capabilities to repay the amount. After analyzing your expenses and income, if you think that you are not still ready to repay the loans with possible conditions, then it's better not to go for it.
Reviewing your budget and repayment abilities first will help you to forecast the whole scenario in advance.
Try To Save More With Down Payments
The more you can pay at once, the more beneficial it will be for you. An average down payment for mortgages starts from 5%. But if you consider paying less than 20% as a downpayment, then you will also need to consider mortgage insurance.
This will protect the lender from any default on loan. If you pay more as a downpayment, you will be able to avoid higher interest rates.
Get Your Documents In Order
Being ready with your documents will help you to get the loan in advance. In contrast, if you choose to procrastinate, then this section is not for you.
Initially, you can follow these below-mentioned instances and keep the documents ready to get approved instantly by the lender.
Tax returns.
Credit history.
Photo ID.
Proof of assets.
Renting history.
Steps To Apply For A Mortgage Loan
Now, it's time to focus on the particular steps that you have to follow to engage yourself in the mortgage process.
Choose Your Type Of Mortgage
Applying for a loan largely depends on the type of loan. First, find out the particular mortgage loan that suits your needs and then decide if you want to go for a conventional loan or a government-backed loan.
Also, there are some government-backed loans that will help you to get different types of loans depending on your niche. You can simply check out these loans:
FHA Loan.
VA loan.
USDA loan.
Choose The Lender Wisely
In a mortgage loan, only the lender has not all in their hands, but you have to be wise to find out your best loan partner. So, first, you have to choose the particular mortgage loan lender.
It will help you to be specific with your goals and mitigate your needs in advance. Considering the lender depends on their experience and their ability to provide you the relaxation of interest rates of down payments.
Get Approved
Serious home buyers always try to get pre-approved with mortgage loans. Pre-approved does not mean you will be approved for sure, but it is a step to understand and forecast the negotiations and criteria in advance.
Find A House And Make The Deal
It's time to get the info and make a deal on your house. Real estate does not wait for anyone, and this industry is never going to go down. So, the only step you can take is to find a house wisely and make a deal as soon as possible after the determination.
Apart from that, look for the incentives some lenders offer for closing costs.