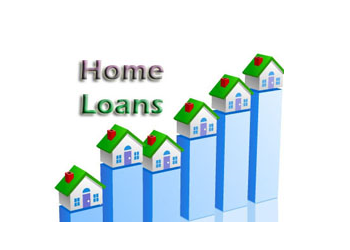 How to do Home Loan Comparison? Who is Best Home Loan Provider? These are some common questions usually asked by home loan seeker. Let's try to get answers to these questions. Well, buying a dream home is becoming extremely difficult today. Price of the properties is skyrocketing. If you have don't have enough money, you have to take financial aid – Home Loan.
There are multiple home loan providers in India. Almost every bank and financial institution offer home loan to the customer. In order to help you in selecting the best home loan here is a loan comparison guide including Top 5 Best Home Loan Providers in India.
Recommended Post- Multiple Home Loan can reduce your Tax Load 
Home Loan Comparison – Factors for selection of Home Loan
For making home loan comparison first get all Home loan quotations and offers from banks or financial institutions from where you are planning to avail the loan.  The second step is making a detailed comparison. You should consider the following factors for the selection of Best Home Loan.
Interest Rates
Bank offers two types of home loan – fixed home loan and floating home loan. The fixed rate is fixed in the total loan period. The floating rate depends on macroeconomic and market conditions. Over the long run, floating rate loan gives benefits of interest rate averaging. The rate of interest varies between 8% to 12%. Make sure to do a proper study to compare interest rates.
Fees
The second important factor for the consideration is fees. Home loan provider imposes various fees such as loan processing fees, prepayment fees, loan closure charges, late payment fee etc. You should compare all these fees carefully and decide the best bank for taking a home loan.
Interest rate history
The interest rate is primary factor you should consider before taking a home loan. Apart from this, you should also look at interest rate history. Look at past 10-year interest history before taking any decision. You can get this information from the respective bank site. Interest rate history helps you in taking better decision.
Principal Component in EMI
The principal component in EMI plays a crucial role in deciding best home loan providers. Most of the public-sector banks keep principal component as 45% of the EMI. In some banks interest component is bigger than the principal amount. You should select a bank with a higher principal component in EMI.
Reducing Balance
There are three methods used by banks for reducing balance namely – Daily reducing, monthly reducing and annual reducing balance.  You should choose a lender which offers daily or monthly reducing balance.
Prepayment Facility
Prepayment plays a crucial role in the selection of home loan. You can reduce your home loan EMI burden by using prepayment facility. You should select a bank which provides a prepayment facility without any penalty.
Terms Condition
You should check for terms and condition document carefully. This is to make sure that bank has not placed any special terms and conditions against you. 
Processing and Disbursement Time
Time taken for processing home loan is another factor for consideration. It plays a crucial role when you are in urgent need of loan. Apart from processing time, you should also check for the disbursement time.
Customer Support
You should also check for customer support and services offered by a bank or financial organization. It is advisable to go with a bank with excellent customer support.
Special Scheme/Offers
You can give priority to a bank or financial institution for a special scheme or offers provided by them. However, it is recommended to study the offer carefully before opting.
Top 5 Best Home Loan in India
Based on the factors mentioned above 5 Best Home Loan in India are given below.
SBI Home Loan
SBI is largest public-sector bank in India. The key features of SBI Home loan are given below.
Lower interest rates. Interest rate calculation on daily reducing balance.
No prepayment penalty charges.
Interest rate 8.85% up to 30 Lakh.
Zero processing fees.
Repayment up to 30 years.
Home loan available as overdraft.
Special loan offer for women.
HDFC Bank Home Loan
HDFC Bank Home Loan is next in the list of best home loan. The Key features and benefit detail of HDFC Bank Home Loan are given below.
Home loan with interest rate of 8.85-9%.
Flexible loan repayment options.
Maximum loan tenure 30 years.
Processing fee 0.5% of the loan amount.
Multiple home loan products.
Good Customer Care support
ICICI Bank Home Loan
ICICI Bank is one of the largest private sector bank. The key features offered on ICICI Bank Home loan are given below.
Interest rate 9.15% for loan up to 30 lakhs.
Flexible Loan Installment Plan facility available.
Loan processing charge 0.5% to 1% of the loan amount.
Quick loan processing as well as pre-approved loan facility.
Special loan offers on time to time.
Axis Bank Home Loan
Axis Bank Home loan is next in the list of best home loan. Key Features and benefits associated with Axis Bank home loan are given below.
Loan starting with minimum amount of 3 Lakh.
Attractive interest rate from 8.9% to 9.1%.
No Prepayment Charges.
Loan amount up to 90% of total property value.
Processing fee up to 1% of the loan amount.
Penalty interest rate @24% per annum.
Loan transfer facility available.
PNB housing finance
PNB Housing finance also offers very good home loan. Key features of PNB Housing Finance are given below.
Doorstep service for availing loan.
Loan tenure up to 30 years.
The Interest rate in the range of 9 – 11.25%.
No prepayment or foreclosures charges.
Multiple Loan options.
Funding up to 90% of property cost.
Frequently Asked Questions about Home Loan
Why new customer is offered with lower interest rate compare to existing?
I have taken home loan from the bank before 3 years.  At present bank is charging me 11.5% interest rate. However, a bank is offering a new home loan with much lower interest rate 9.40% to new the customer. Why existing customer like me are charged with higher interest rate? This is a very common question. Answer of this question is quite simple. Bank is offering a home loan based on current applicable interest rate. The interest rate is variable and depends on multiple factors.
First, let us understand how bank decides home loan lending rate. As per new system introduced in April 2016 by RBI, all banks are using MCLR for a lending fund. MCLR is Marginal Cost of Funds based Lending Rate.
The calculation of MCLR depends on multiple factors like –
Marginal cost of funds
Operational Cost of banks
Cost incurred in managing CRR with RBI
Spread or Margin
As multiple variable factors are involved while calculating interest rate you will find a difference in Interest rate offered by various banks.
Home loan Interest rate = MCLR + Spread
So, if a bank has MCLR of 9.15% and spread of 0.25% the bank will offer home loan @9.4%.
The bank is offering lower interest rate to the new customer because MCLR or spread is changed or reduced.
Also Read – Home Loan EMI calculator Prepayment and Clousure
Why Bank take conversation fees to reduce home loan interest?
You can reduce your home loan interest rate by paying conversation fees to the bank. By paying this fees you can convert your existing adjustable rate to current adjustable rate. Bank will take conversation fees to fulfill gap of change in the spread.
You should avail this offer only if you have large outstanding loan balance or long tenure left for the repayment of a home loan.
Why reduction in outstanding is very low during the starting period of home loan?
If you carefully observe your home loan statement you will be surprised to note that reduction in outstanding will be very low during the starting period. This is because interest component will be very high at the initial stage. Interest amount will be calculated on the whole amount during the initial stage. In first five years, only a few percentage of EMI will go towards paying the principal.  So, your principal will reduce at a lower rate.
Why you should make prepayment of Home Loan?
You should make maximum prepayment at the initial stage. The prepayment at initial stage helps to reduce the amount payable towards interest. A reduction in the amount paid towards interest means saving of money.
Over to you
Have you taken a Home loan from the bank or institution mentioned above?
Do share your experience in the comment section given below.