When it comes to buying a home or car we always start with whether to buy a new one or resale one. We discuss a lot and change decisions multiple times before we purchase an asset. Since real estate is the big ticket purchase in a lifetime for any individual they take more time to decide.
Whether to buy a new flat or a resale apartment should ultimately depend on your budget, priorities, and construction quality. It also depends on the purpose, if you are purchasing the flat for investment then you have to be choosy on the location for example in Chennai you can invest in apartments in East Tambaram which will give you good rental returns up to 3%.
Here we are putting down a few ups and downs of buying new and resale apartments and what are all the things you have to consider while deciding.
New or Resale Home?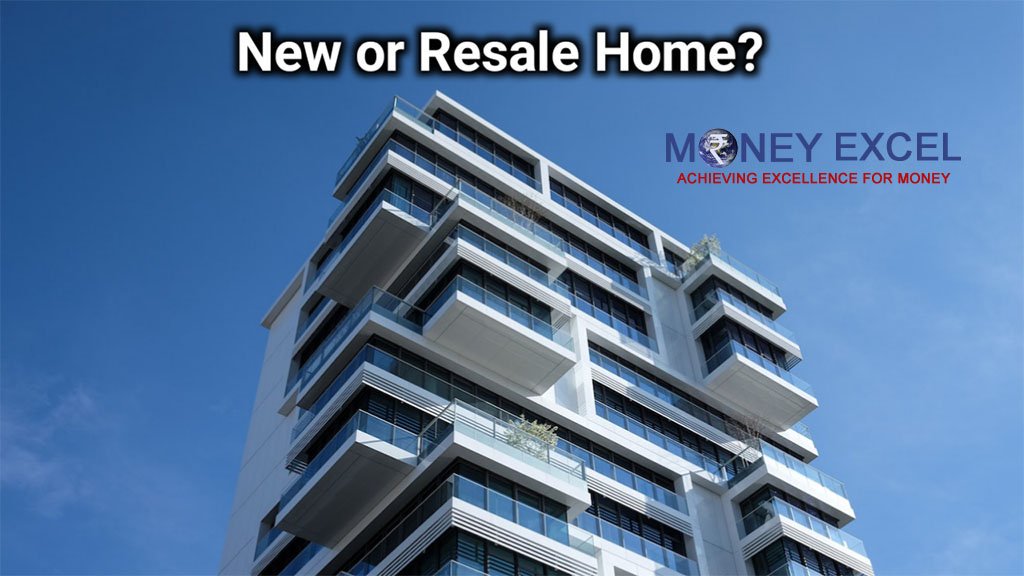 Things to consider while purchasing a brand new home:
#1 Construction Quality
It is imperative to check for the construction quality of the new building. Due to market competition there are many cheap construction products available in the market , you make sure quality materials are used in the construction. You can ask the builder for the spec they will definitely provide you.
If you are buying an under construction apartment then you can periodically check the materials they are using for construction.
#2 Resale Value of the flat
This is super important in metro cities. In future you may wish to sell the flat for any reasons so make sure the apartment has a resale value.You can ensure this by checking the material quality , design of the apartment, location and the reputation of the builder. If it is a branded player in the market you will definitely have resale value provided other factors are right.
You can research about the developer reputation by going through existing customer testimonials , reviews on their previous projects and by visiting their other projects.
In Chennai, resale value in OMR corridor is highest and you can easily liquidate your asset. The demand for 2bhk flats in Thoraipakkam is higher from the investor's side.
#3 High Maintenance Cost
Since all the new apartments are coming with modern lifestyle amenities like a Swimming pool, play area, Unisex gym, and Security which will increase the maintenance cost per sqft in your apartment complex. If you are buying a property on home loans make sure you have a budget for this as well every month.
Also make sure the materials used in furnishing or construction are energy efficient such as energy-star-rated appliances, high-efficiency HVAC systems, and insulation. These features can help one save money on utility bills in the long run.
#4 Customize your new Home
If you are buying an under-construction apartment you can definitely ask for customization they will definitely assist you with minor customization without changing the plan.
#5 Government Approvals
Each state has different mandatory approvals for building construction to make sure all the approvals are in place before purchasing.
Things to consider while purchasing a resale home :
The main advantage of purchasing a home from the secondary market is that you get possession of the property immediately. Also, the seller is more than willing to negotiate the price.
You can also ascertain the society premises, its upkeep and maintenance. Also any underlying issues pertaining to the development.
Second hand flats are often located in established localities with mature trees, established infra and surrounded by amenities like schools, colleges, hospitals, supermarkets, and Government offices, and with good connectivity.
It is also crucial for those who wish to buy at a specific location.The outgoing cost such as apartment maintenance will be low in the resale flats.
#1 Property Detailing
When you buy a property from an individual, make sure the owner details, unit area, UDS (undivided share) and parking facility should be thoroughly examined and supported by legal documents. The sale agreement should be executed by the owner of the property not through GPA (General power of Authority).
#2 Property Measurements
Get the help of property managers to measure the flat and check for quality. Even 100 sq ft deviation will end up in trouble in the future.
#3 Bank Loan Eligibility
If you are going for a bank loan check for the loan eligibility on the property with the banker before you finalize the property.
#4 Title Clearance
There should not be any pending dues against the Resident Welfare Association or the Government (property tax). In case the property is mortgaged the loan has to be closed before the sale. The title of the property should be clear and without any litigation.
#5 Repair and Maintenance Work
Resale homes may require more repair work like plumbing, electrical, and Civil. This means you need to check or calculate repair and maintenance cost before buying a resale property.
#6 Outdated Amenities and Design
You can't get a play area for your kids in the old community inside the city. If you are into purchasing make sure you have nearby government/private parks/ grounds for playing and for other recreational activities.
Buying a first home is the best moment in one's lifetime, we jotted a few points for consideration before finalizing your property.