7 Ways to Earn Free Paytm Cash in 2022 -Now you can earn Free Paytm cash and use it for future financial transactions.
Paytm is an online payment app that can be used to store cash and pay for online and offline transactions. It is very simple to pay money via Paytm. You can make payment with a click of a button instantly via Paytm App. That's why Paytm is a preferred payment option for major retail and e-commerce online transactions.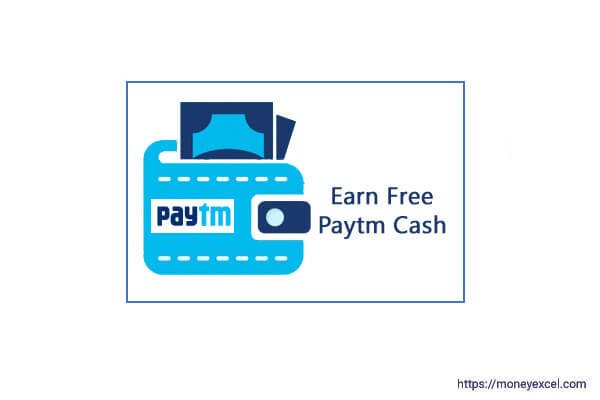 You must have heard about cashback offers on Paytm. Apart from cashback, Paytm is popular for Free Paytm Cash. Multiple websites offer free Paytm Cash just by spending a few hours a day.
Here is a list of 7 proven ways to earn free Paytm cash in 2021.
Also Read – 15 Most Popular Freelance Jobs that you can start today
7 Ways to Earn Free Paytm Cash in 2021
#1 The Panel Station
The Panel Station is an online platform that allows you to fill surveys and share your opinion. You will get paid for filling surveys. You can earn extra points by sharing details with your friends and making them a part of the community. The Panel Station is also available on mobile as an app. You can use facebook or google ID to register on the site.
You will be paid with Paytm cash once you get sufficient reward points. Apart from Paytm, you can also get coupon or voucher for Amazon & Flipkart.
#2 Task Bucks
Task Bucks is a Mobile app that helps you to earn mobile recharge, paytm cash and earn coins. You need to install Task Bucks and become member. You will be paid with coins on completion of tasks & quizzes. The earned coin can be converted to Paytm Cash or Free Recharge. You can also earn money as a referral reward and participating in daily contests.
#3 CashNGifts
CashNGifts offer online web-based and app-based solutions for earning extra money. To earn free money on this app, you need to become a member. Once you are a member you can earn money via playing a game or by referring a friend. I have not used this app. However, many people claim that they earn cash on this website/app.
#4 Pocket Money
Pocket Money is app that allows you to win Pocket Money (Small amount) by completing easy tasks such as downloading apps, playing games, watching videos, filling surveys, etc. You can also earn money by inviting friends.
#5 PayBox
PayBox is becoming popular ways to earn free cash for Paytm. To earn cash via this method, you need to register on the website. You will be paid money for the completion of various tasks such as playing games, solving puzzles, polls, contests, etc.
#6 Frizza
Frizza is claimed to be a free money app that allows users to earn money effortlessly. You need to complete various tasks to make money via this app. The tasks are very easy, such as watching a video, installing new apps, playing games or referring to friends.
#7 Dream 11
Dream 11 is a fantasy cricket, football, and kabaddi game online. It is the most suitable method for earning money for game lovers. Making money via Dream 11 is easy. You need to create your login, select or create your fantasy team, participate and win cash. You can transfer this cash to Paytm Payment bank account.
Over to You –
I hope 7 different ways for earning Paytm cash listed above will help you in earning extra bucks. If you have come across any other ways for earning Paytm Money please share it via comment section given below.
Note – I have not tried any of the app, website given below for making paytm money. The information given above is collected from various online resources.