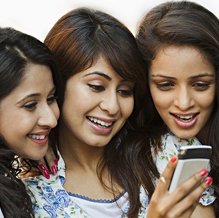 India's biggest private sector bank ICICI goes social with recent launch of twitter banking.  This service enables ICICI bank customer to transfer funds to friends and relative using twitter account.  This service is named as "icicibankpay". It is first-of-its kind service in India. Apart from transferring of funds it also allows you to recharge your post paid mobile. Payment using this service is secured by two factor authentication.
Any ICICI saving bank account customer with twitter account can use this facility. Best part of this service is ICICI bank customer can transfer money to anyone in India even if the recipient does not have ICICI Bank saving account.
How to register for Twitter Banking (icicibankpay)?
To register this service first you need to follow ICICI Bank Twitter account @ICICIBank
Second step is to send direct message to @ICICIBank in following format
#regicici bank>
Example: #reg 9825xxxxxx
As a security measure you will get OTP on your register mobile number.
You need to send direct message with the OTP to @ICICIBank in following format
#reg<space><OTP>
Example: #reg 123456
That's it you are now registered for this service.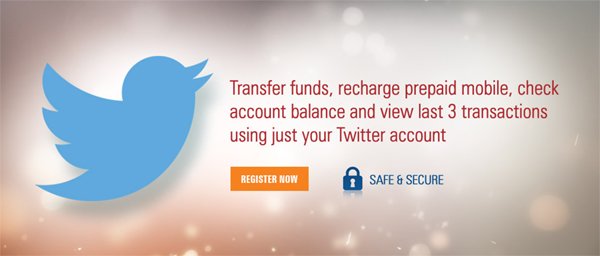 How to use ICICI Twitter Banking?
Fund Transfer
In order to transfer money from your ICICI bank account you need to send direct message to @ICICIBank in following format.
#Pay <Receiver's Twitter account> <Amount>
Example: #Pay <@xyz> <1000>
You will receive passcode from @ICICIBank. You need to share this passcode with receiver.
Receiver will receive message from @ICICIBank about this money transfer. Receiver needs to click on received tweet which will take receiver to another page where receiver need to login to Twitter. After authentication to twitter it will ask passcode for money redemption.
You can transfer up to Rs. 5,000 per transaction. Also, there is a daily limit of Rs. 10,000.
Recharge your Prepaid Mobile
Recharging prepaid mobile using this service is very simple. You need to send direct message to @ICICIBank in following format.
#topup <10 digit mobile number><space><operator name><space><amount>
Example: #topup <9825xxxxxx > <100>
Check your Account Balance
You can check your account balance by simply sending message #ibal to @ICICIBank
View Last 3 Transactions 
To check your last 3 transactions of bank account send message #itran to @ICICIBank 
If you are ICICI Bank customer do register for this facility & share your experience of using this facility with us.
If you like information provided above, don't forget to share this information on twitter & facebook.