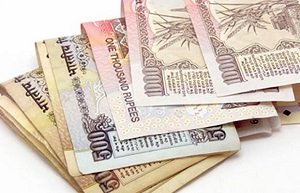 ICICI Bank has recently launched Money2World online outward remittance service for India. Using Money2World you can transfer money online from your bank account in India to any other bank account abroad. Money2World is easiest and faster way to transfer money in secure manner. Let's take a quick look at ICICI Money2World
ICICI Money2World Key Features
Fully online service – This eliminates the need of physically visiting the bank. One can initiate fund transfer online.
Available to all including non-account holder of ICICI bank
24×7 anytime, anywhere.Users can initiate money transfers anytime of the day.
Money transfer available in 16 major currencies.
Currencies included are USD,Euro,GBP,CAD,AUD,HKD,JPY and many others
Maximum limit for money transfer using this service is USD 25,000 in a financial year for the specific purpose
You can confirm Exchange rate at the time of remittance
Beneficiaries will receive the fund in one working day (excluding weekend) via this service.
If fund transfer request is given after 1500 hours, beneficiaries will receive the fund in two working days.
Online tracking of fund transfer using Money2World website.
NRI can do outward remittance from NRE/FCNR accounts only
Purpose of Money transfer using Money2World
You can do outward remittance of money using Money2World for following purposes –
Education abroad
Emigration fees
Employment abroad
Maintenance of close relative
Medical treatment
Visa fees
Police verification
Private visit abroad
How to use ICICI Money2World for outward remittance?
Step -1 – Register online on ICICI bank  Money2World by uploading your KYC documents. You need to upload PAN card and Aadhaar card as KYC proof. Bank will verify it and revert to you.
Step-2 – Add your bank details from which funds to be transferred.
Step-3 – Enter the account and other information about beneficiary.
Step-4 – Initiate money transfer request at confirm exchange rate of the chosen currency.
Step-5 – Inform to beneficiary and track money transfer request online on Money2World.
ICICI Money2World Video Guide
Hope this fully automated online service of outward money remittance will help you in money transfer outside India.
Do share your feedback/experience of using this service.