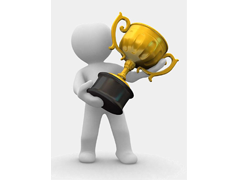 It is always advisable to invest in Mutual funds using Systematic Investment Plan (SIP), SIP is best method as you invest in small chunk of money, your money can grow and you can create bigger wealth.
While investing in mutual funds Million dollar question arise that how to select mutual funds which give best return & which are top mutual funds to invest today. We are herewith ready answer of your question.
In this post we will list some of the best performing & top rated mutual funds in Indian which you can consider to invest in 2013.
Following aspects are considered while selecting mutual funds for investment.
Past Performance of Scheme
Reputation of Fund House
CRISIL Ranking
Based on your financial plan you can select Equity, Debt or Gold Mutual funds.
Top Performing Mutual Funds:-
Large Cap:-
BNP Paribas Equity Fund (G)
UTI Opportunities Fund (G)
ICICI Pru Focused Bluechip Eqty-IO
Diversified Equity:-
UTI MNC Fund (G)
ICICI Pru Services Indus. (G)
Birla SL India GenNext (G)
Small & Mid Cap:-
Birla Sun Life MNC Fund (G)
SBI Emerging Busi (G)
ELSS:-
Axis Long Term Equity Fund (G)
BNP Paribas Tax Advantage Plan (G)
Balance:-
ICICI Pru Eqty-Volatility Adv. (G)
ICICI Pru Balanced Fund (G)
Debt Long Term:-
IDFC Dynamic Bond -Reg Plan (G)
SBI Dynamic Bond Fund (G)
GOLD ETF:-
SBI Gold Exchange Traded Fund
Quantum Gold Fund
Top Performing Mutual Funds Return Details:-
Data Source: Moneycontrol & Returns calculation done in Aug 2013
Please Note that list of above mutual funds are provided as guide only. You should take investment decision based on your risk profile, goal, horizon etc.
Please consult your financial advisor before investing.
Feel free to post your query related to mutual funds in comment section.