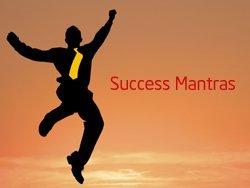 Who are the top Indian Industrialist billionaires?  What are their success mantras and how it can be useful to me? Can I become billionaire Entrepreneur or Industrialist? If you are looking for answer of these questions you are at right place in this article we will share list of Top Indian Industrialist and their success mantras.
We have number of Indian Industrialist who is billionaire but our list will focus only on industrialist who are self made or in other words industrialist who has become billionaire from scratch.
Top Indian Industrialist Success Mantras:-
1 Dhirubhai Ambani  – Reliance Industries
At Top we have ever green Dhirubhai Ambani Indian Business Tycoon and founder of Reliance group of Industries. He created history starting from scratch he built empire worth $6.1 billon.
2 Lakshmi Mittal – Arcelor Mittal
Steel Man Lakshmi Mittal is one of the richest men in the world according to Forbs ranking. His company Arcelor mittal is largest steel producer in world.
3 Azim Premji – WIPRO
Azim Premji IT Man is the CEO of WIPRO, one of the largest software companies in India. According to Forbes he was the richest man in the country from 1999 to 2005.
4 Narayan Murthi – Infosys
Narayan Murthi is founder of Infosys. He started Infosys with initial capital of US$250 in 1981. He converted Infosys from local company to global multinational. Today Infosys is number one IT company of India.
5 Shiv Nadar – HCL
Shiv Nadar is an Indian industrialist and philanthropist. He is the founder and chairman of HCL.HCL is global multinational company in IT space.
Success Mantras of the Richest Industrialist Billionaires:-
1. Start Small & Never Give up
The industrialists mentioned above are billionaire today, but they were not born that way most of them were grown in middle class family. They started small and grown up slowly.
They never give up that's why they are billionaire industrialist, they teach us that success doesn't happen overnight it is process and it takes time. Success mantra for you is start small and never giveup.
Dhirubhai Ambani always says "Don't give up, courage is my conviction."
2. Focus
Another success mantra given by these industrialists is stay focus & don't diversify your effort.  Lakshmi Mittal stayed focus on Steel manufacturing; Azim Premji ,Narayan Murthi & Shiv Nadar stay focused on Information Technology;
Point here is if you want to be successful as entrepreneurs don't diversify too much stay focus on one field.
3. Mission
Success mantra given by this industrialist is you must have clear mission for your business. Why you want to start business? Why do you want to become entrepreneur?
Strong mission was driving force behind their success. If you want to find success as an industrialist or a business owner; then you must have a strong business mission.
4. Efficiency & Productivity
Efficiency & productivity is synonyms of success. These industrialists have made constant effort to enhance their efficiency and productivity. They were instrumental not only to enhance efficiency and productivity of their employees but also for process. Success mantra here is be efficient and remain productive.
"If you work with determination and with perfection, success will follow."
5. Believe in your Dream
All these industrialists are visionary leaders. They have clear vision and plan to reach their. Success mantra here is believe in your dream and make plan to reach their.
It reminds me famous quote of Dhirubhai Ambani – "For those who dare to dream, there is a whole world to win!"
At last I would like to say that you can replicate success mantra given here and become successful industrialist.