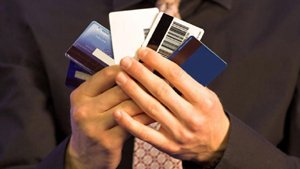 Plastic money or credit card is what we carry while travelling.There are number of choices available for travel credit cards. Travel credit card offers number of benefits, you can preload this card with currency of your choice, it offers you cash back rewards and allows you to earn airline mile also.
However, due to number of credit card options it is very difficult to select Best Travel Credit Card. I have reviewed number of traveller credit cards option in India and selected best credit cards in terms of extensive benefits.
Top 5 Best Travel Credit Card in India
Citibank PremierMiles Credit Card
Annual Fees – 3,000 Rs
Interest Rate – A variable interest rate ranging between 37.20% and 42.00% per annum.
Welcome Offers – 10,000 Miles with your first spend of 1,000 Rs using your Citibank PremierMiles Card within 60 days of Card issuance, 3,000 Miles on every subsequent annual card renewal.
Miles Earn Rate
Earn 10 Miles per ₹100 spent on all airline transactions
Earn 4 Miles for every Rs.100 spent on all other transactions
Best Features
Free Airport lounge access
Evergreen Miles that never expires
24×7 SMS tracking of your Reward Points.
Also Read – Credit Cards for Students Travelling Abroad
American Express Platinum Travel
Annual Fees – 3,500 Rs
Interest Rate – 40.2% per annum
Welcome Offers – 5,000 Reward points
Miles Earn Rate
One reward point for every 40 Rs spent or 2.5 points for 100 Rs.
Five times the earn rate for spends on domestic flight bookings.
Ten points for every 40 Rs spent on platinum partner.
Best Features
Spend 1.9 lakh in a year and get up to two free return IndiGo Flight tickets.
On spending 4 lakh, you can get four free flights plus vouchers worth 10000 Rs from Taj Group
Zero lost card liability.
Enjoy benefits on your travel bookings with MakeMyTrip.com
HDFC Bank Regalia
Annual Fees – 9,999 Rs
Interest Rate – 23.88% per annum
Welcome Offers – 10,000 bonus review points
Miles Earn Rate
Four reward points for every 150 Rs spent or 2.66 points for 100 Rs.
Double the reward points on flight, hotel and movie ticket booked using HDFC credit card website.
Best Features
Complimentary Airport Lounge Access through Priority Pass Membership
Complimentary Club Vistara Silver membership
Lowest Foreign Currency Mark-up Fee of 2% on international transactions
You may like – 5 Best Credit Cards for Shopping and Cashback
Axis Bank Miles & More World Card (Co-branded with Lufthansa)
Annual Fees – 3,500 Rs
Interest Rate – 41.75% per annum
Welcome Offers – Welcome bonus 5,000 Miles
Miles Earn Rate
4 Miles for every Rs. 200 of eligible spends
20 Miles for every Rs. 200 for spends on movie bookings
Best Features
Your Miles never expires
Bill payment from any bank account
Fuel surcharge waiver
 Also Read – Best Credit Cards in India – Review & Comparison
Top 5 Best Travel credit cards given above are selected based on extensive research and data available over the internet. You should carry out an independent study before accepting any credit card offers. Some tips for selection of credit card are given below.
Useful Tips for travel credit card
Tip 1 – You should carefully look at reward program and mile benefits offered by card. Higher the rewards may lead to higher interest rates.
Tip 2 – If you are planning a foreign trip, make sure you inform your bank. Banks typically monitor transaction patterns and can suspend a card if an irregularity is detected.
Tip 3 – Get information about overdraft limit and late payment charges applicable on a credit card.
Tip 4 – You should select zero liability credit cards.
Tip 5 -Always choose a credit card that has excellent customer care support.
Tip 6 – If you have more than one travel card, dump the less rewarding ones and try to spend as much as possible on the remaining card
Tip 7 – Purchase credit card as per your need. Remember credit card can be a necessity but not luxury.
Which Travel credit card is used by you?
Do share your experience in comment section.