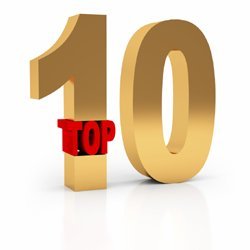 Before sometime I have written article on top stocks held by best mutual funds. In that post we discussed about simple but yet effective way to make stock market investment.
Basic idea was to identify & invest in stock held by top performing mutual funds.
Well lot of mid cap stocks has turn the table in 2013 end and we believe that this madcap theme is likely to continue in 2014. Data taken from top five mid-cap mutual funds show they have delivered 15-20 per cent return in the past three months as compared to a modest near-4 per cent rally seen on the BSE Sensex.
Many mid cap stocks are available at fairly low price, growth story and future investment likely to be in mid-cap space rather than large cap.
So we are herewith top 10 midcap stocks held by mutual funds.
Top 10 Midcap Stocks Held by Mutual Funds