In business, the accuracy of financial reports is essential. These reports serve as a prowess for critical decisions and strategies. Manual financial reporting is time-consuming and prone to errors. To solve this issue, here comes automation applications like SaasAnt Transactions as savvy and seamlessly equipped financial reports.
This article will delve deeper into financial reporting automation, exploring how it can transform data accuracy, streamline complex processes, and make financial information more accessible.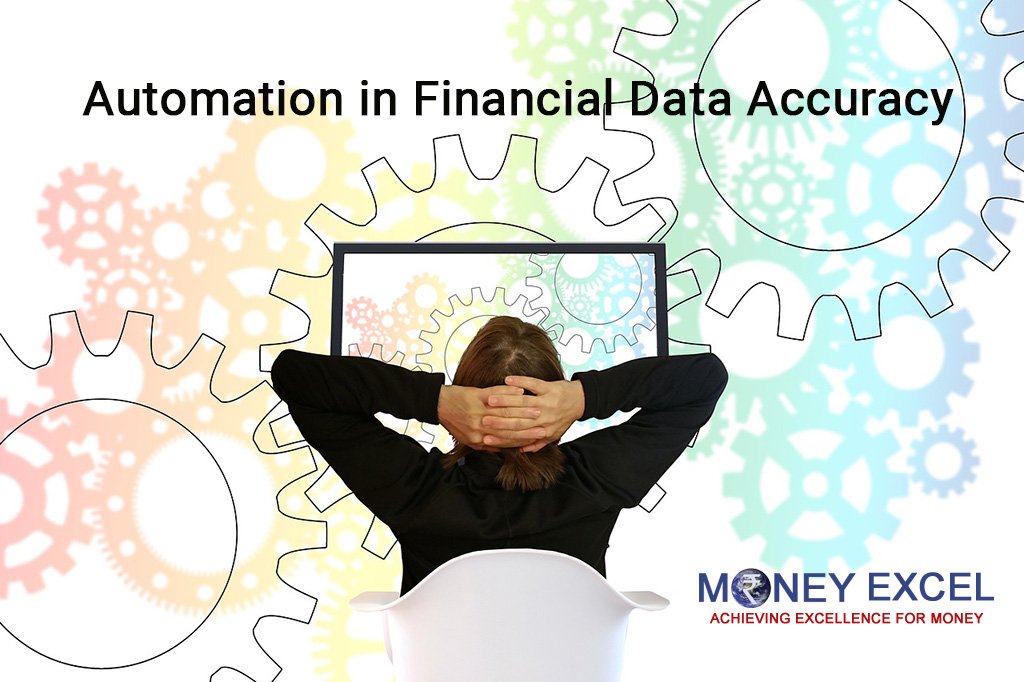 Streamlining Complexity
Financial accuracy starts with the data entry process; we have major issues of task redundancy and potential fallbacks. Manual data entry demands significant time and effort and exposes the organization to human error. It is where automation can support humans by giving their time and smartly making their efforts. 
Each automation application can streamline data entry processes in a secured path. They can automatically extract data from diverse sources, such as invoices, receipts, and spreadsheets, and input it into financial reports. It saves time and minimizes the risk of errors that could lead to costly discrepancies.
Consider the example of a multinational retail company with numerous sales channels. Automation applications like SaasAnt Transactions ensure accurate accounting with features like bulk import of sales transactions into QuickBooks and advanced features like live edit and batch edit in QuickBooks, reducing the chances of errors that could have ripple effects on budgeting, forecasting, and overall financial process.
Data Integrity
Financial reports are only as valuable as the data they contain, and data integrity joins on consistency. Inconsistencies in data formatting, currency conversion rates, or switching accounts can lead to incorrect reports, impacting decision-making. It is where automation comes to the rescue.
Automation applications play a pivotal role in maintaining data consistency. They have set predefined rules and formats across all data inputs, ensuring the information meets the highest standards. For instance, imagine a global business with subsidiaries in different countries. Automation applications support standardized currency conversion rates, saying that all financial reports are accurate and consistent, regardless of location.
Collaboration Unleashed
In today's connected and networking world, collaboration makes successful organizations. However, financial reporting often involves team members across different locations. Manual partnerships can be challenging and prone to miscommunication.
Automation applications empower teams to collaborate effortlessly. Team members can simultaneously work on financial reports from diverse locations, share insights, and make real-time adjustments. It not only saves time but also enhances the accuracy of reports by reducing the chances of miscommunication and errors.
Imagine where a financial team in New York, London, and Tokyo needs to collaborate on the same financial report. Automation tools bridge the location gap, enabling seamless teamwork. 
Result Checks
Automation doesn't mean setting it and forgetting it. Regular result checks are essential to ensure ongoing accuracy. Automation applications, such as SaasAnt Transactions, offer a proactive approach to accuracy assurance.
Organizations can quickly identify and address issues by setting up automated alerts or rules for significant deviations. Let's discuss an e-commerce company that uses automation applications to generate daily sales reports. They can swiftly detect anomalies, such as payment processing errors or fraudulent transactions, with set automated or predefined rules. It not only prevents financial losses but also safeguards the company's reputation. For example, PayTraQer offers seamless integration between Walmart and QuickBooks, streamlining payment processing. This integration improves financial accuracy and saves time on manual data entry.
Conclusion
Financial accuracy is the main factor in decision-making and financial stability. Automation applications offer a robust solution to enhance the accuracy of financial reports. These applications simplify data entry, ensure consistency, enable seamless collaboration, and facilitate proactive result checks. Embracing automation is not just a choice; it's a strategic move that empowers organizations to navigate the complexities of the financial landscape confidently.