Uncertainty is something that we all must face in our everyday lives. While certain things are out of our control, it's comforting to know that life insurance can provide us and our families with the financial protection and security needed to ensure their future, even in times of crisis. No matter what stage you're at – be it just starting, raising a family, or winding down for retirement – having life insurance puts your mind at ease, knowing that the ones you love will remain taken care of.
In this article, we'll dive into why investing in life insurance is essential to protecting your family's future and how you can choose the perfect policy for your needs. So read on to find out more.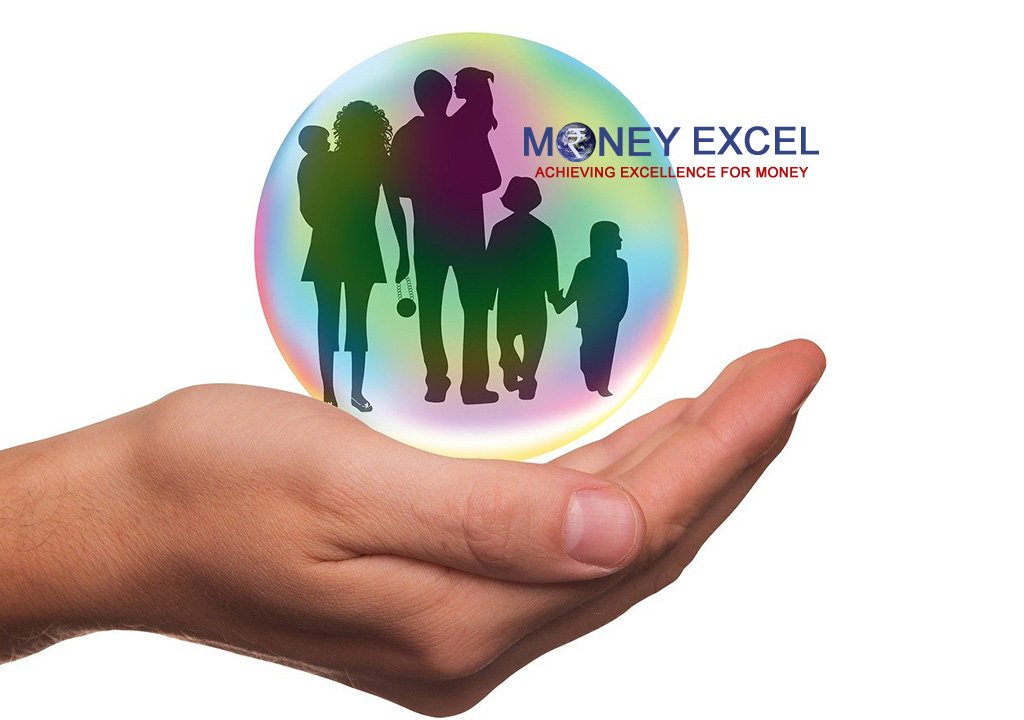 Introducing Life Insurance – What it is and Why You Need It 
Life insurance is a financial protection product that offers individuals the peace of mind that their loved ones will be cared for after passing away. Essentially, it's a contract between an insurance company and an individual where the insurer promises to pay out money to the policyholder's beneficiaries when they die. Though the topic of death may be uncomfortable to discuss, it's vital to be prepared for the eventuality.
Life insurance ensures that your loved ones will have financial security and the ability to maintain their living standards in the event of an unexpected death. It's a proactive step in protecting your family and ensuring their future. Check out https://simplelifeinsure.com/ for more information.
Understanding the Types of Life Insurance Policies Available
When it comes to life insurance, there are various types of policies available. Each one has its own individual set of features and benefits. The most common type is term life insurance, which offers coverage for a predetermined period (the "term"). Permanent life insurance provides lifelong coverage with the bonus of the policyholder being able to accumulate cash value.
Several other variations, such as universal life and whole life, provide additional benefits, such as flexibility in premium payments or guaranteed returns on investments. Ultimately, it's essential to research and compare your options before deciding what type of policy is right for you.
Key Benefits of Investing in a Life Insurance Plan 
There are many reasons why life insurance is a significant investment. It provides financial protection for the policyholder, their family, and other dependents in case of death. It can be highly beneficial in preventing any unforeseen financial difficulties that may arise from the passing of a loved one.
Also, life insurance policies often provide additional benefits such as tax advantages or the ability to borrow against the policy's cash value for significant purchases. Policies also often come with riders that offer additional coverage beyond essential death benefits, such as disability income or long-term care coverage.
The Pros and Cons of Investing in Different Kinds of Plans 
When investing in any plan, weighing the pros and cons is crucial. Regarding life insurance policies, there are a few key considerations to remember.
For example, term life policies provide low premiums but offer limited coverage for a predetermined period. Permanent life insurance offers lifelong coverage with the added benefit of accumulating cash value over time. However, premium payments are typically much higher. Universal and whole-life policies provide more flexibility with premiums but have higher associated fees.
Steps to Buying the Right Insurance Policy for You 
The key to finding the right life insurance policy is considering your needs and budget. Start by evaluating how much coverage you need and how long you want it to last. Then, research different types of policies available and compare their features and benefits. Make sure to get quotes from several insurers before committing to a plan.
Finally, consult an experienced financial advisor or life insurance agent who can help you find the perfect policy for your needs while ensuring all legal requirements are met following applicable regulations.
Tips on Saving Money When Purchasing a Life Insurance Plan
When buying life insurance, there are several ways to save money. Consider shopping around for the best rates and comparing quotes from multiple insurers. Additionally, many companies offer discounts for bundled policies or if you purchase multiple policies at once. You may also be eligible for lower premiums if you are a nonsmoker or maintain a healthy lifestyle.
Finally, look into different payment options, such as annual payments or paying in installments over time rather than a lump sum. All these steps can help ensure you get the best deal on your life insurance policy while protecting your loved ones.
In Conclusion
Life insurance is a significant investment, providing financial protection for the policyholder and their family in the event of death. However, there's a lot to think about when purchasing a policy. It's essential to research different types of policies, compare quotes from multiple insurers, and get professional advice from a financial advisor or life insurance agent. Doing so will help ensure that you find the right policy for your needs while also allowing you to save money on premiums and fees.