Small business owners or anyone self-employed relies heavily on invoicing to maintain financial security. In the not-so-distant past, these were manually drawn up, or the business owner had to contend with the intricacies of a spreadsheet program to devise a template.
Fortunately, nowadays, invoicing templates are readily available in a "pre-made" format. You can check examples at https://www.getharvest.com/resources/invoice-template-pdf. There is a vast range of template choices, all of which will serve every business' needs.
When researching templates, the primary considerations are keeping within your industry and meeting your particular needs and set of circumstances as it pertains to billing for services. The format needs to offer a straightforward design that's simple to follow and easy to understand.
With most templates, companies can tailor-fit the invoice, so customers identify the brand with the template by using the business logo and accents like colors and fonts that make it brand specific.
Also, incorporating a standout section to show gratitude for the prompt payment will be seen favorably by the clientele. How can you select an invoice that mimics your overall brand identity? Let's review some tips.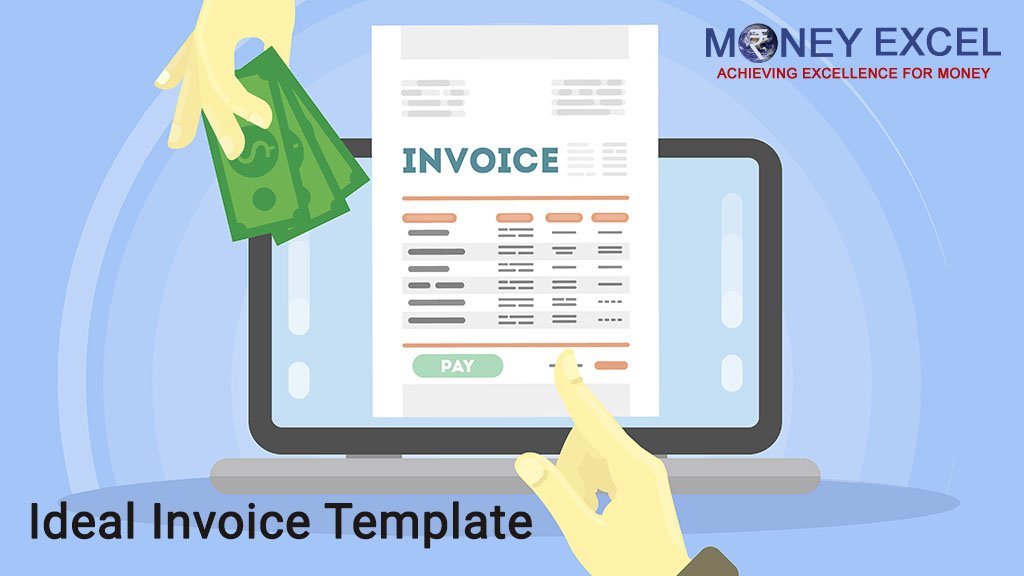 How Will You Select The Most Suitable Invoice Design To Depict Your Brand's Identity
Invoices are a priority for businesses, particularly for the small business owner and the self-employed freelancer attempting to maintain the financial health of the companies.
While these were at one point a manual process or something business owners needed to maneuver through the intricacies to create spreadsheets, there are now professional invoice templates pre-made to select from, making the process much easier.
The primary challenge with these is choosing one that will meet your specific needs and identify your brand to the client. That means avoiding picking the first one you come across and instead being exceptionally selective in the process to ensure the template is as close to brand specific as possible.
The platform you choose should support your needs
Most invoicing software platforms have pre-made templates making it necessary to view a few before committing to a single option. Then, stick with one that answers your specific needs and can serve your particular circumstances.
These platforms will each be different. The invoice template needs to reflect those choices if you plan to offer a plethora of payment options to your clientele. The format needs to be readily understood and user-friendly for anyone with automated capability and the capacity for online billing.
With automated features, you will benefit from the ability to send out reminder notices and generate recurring cycles. A priority is learning the price point for payment processing.
The platform should work seamlessly with your business and brand
You want the invoice template to identify with your brand, so the clientele recognizes the business when they receive it. Varying invoice types will stand for different sorts of industrial uses.
For instance, a CPA or a lawyer would use a more professional or sophisticated format than perhaps a shipping invoice or a template for products and services. The indication is that many software programs offer menus from which users can select the adequate type for their specific brand.
Someone with a small business or perhaps a freelance agent would probably choose something with a creative angle, a little quirky, meant to stand out as they would likely do with most of their office details. Go here for more information on how a blank invoice template can benefit your office.
Ensure you have features that you can tailor to fit your specifications
Regardless of finding a template that works perfectly with your business, you'll still want to enhance the invoice to be more personable for your brand identity.
That allows color and font changes to match your use with other forms and features, including your company's "website, business cards, and social networks."
The priority above all else is that you have your company name and contact details so the consumer can reach out if they need to, plus all pertinent information for the client on the form.
The invoice should be numbered with a set repayment date, the service itemization, and options for repaying, plus specifics regarding the terms of the agreement. Aside from the logistics, there should be a brief statement of gratitude from you as the business owner.
The platform should be budget-friendly for your business
When selecting a professional invoicing software program, another consideration is the fees and charges associated, including the purchase price, payment process costs (likely recurring on a monthly/yearly basis), and registration and setup costs.
When working with invoice templates you download, these are often free with no hidden fees or charges. Software programs that essentially assist with the billing process are where the fees and expenses become a part of the packages. That's not something you're required to participate with.
Go to https://www.indeed.com/career-advice-career-development/how-to-write-invoice/ for guidance on developing an outstanding invoice for your business.
You only get one chance to make a first impression
As a small business or self-employed individual, freelance entrepreneur, or businessperson just starting, there is only one opportunity to make a first impression. The minor details will speak volumes to the consumer receiving invoices from your business office.
When you want to stand out above the competition, even in this aspect, you have to pay attention to each element of the paperwork.
How is the margin set up? Is it appropriately formatted regarding "white-space distribution?" How is the scale? What font did you use, and how large is it? Do the colors and typecast speak to your brand? Everything you use to identify yourself to the consumer should reflect the same image.
That means the social network, business cards, signage, website, invoices, letterheads, and anything the client receives from your company needs to be readily recognized.
They should also be set up according to the type of business that you're representing, albeit professional, legible, with excellent flow, and readily understood,
The invoice should let the client know that you're legitimate and it's vital that they pay your invoice timely but at the same time thank them graciously for that business.
Final Thought
Each detail of a business establishes the first impression for a consumer when you're starting out. That includes the invoice you present to them. With an illegible, misaligned, poorly formatted example, the client will see the company as one that doesn't take price in its work, one of little efficiency.
An invoice like that will likely go in a stack to be paid down the road at some point. A client will readily identify a professional invoice template containing the brand's colors and typecast.
When it's readily understood and easy to follow, with all pertinent details spelled out, the consumer will find you a reputable and trustworthy business owner.
In this case, you'll not only get paid timely and consistently by your clients, but you'll see return business. The consensus from the demographic will be that you're a legitimate, efficient, and likely an influential businessperson who cares about the small details.
Every client wants to do business with a business owner who carries that mindset since that will be the thought process when projects are completed.