Are you planning to sell your house fast for cash? There are various important tips to consider such as working with home cash buyer companies and setting the right price that will enable you to close the deal quickly. The dream of every home seller is to have an easy home selling process and get as much as possible from the sale.
In this article, we are going to look at basic tips to help you sell your house fast for cash regardless of the status of your property or the location. Many real estate experts back these tips because they work perfectly. Read along to find out more.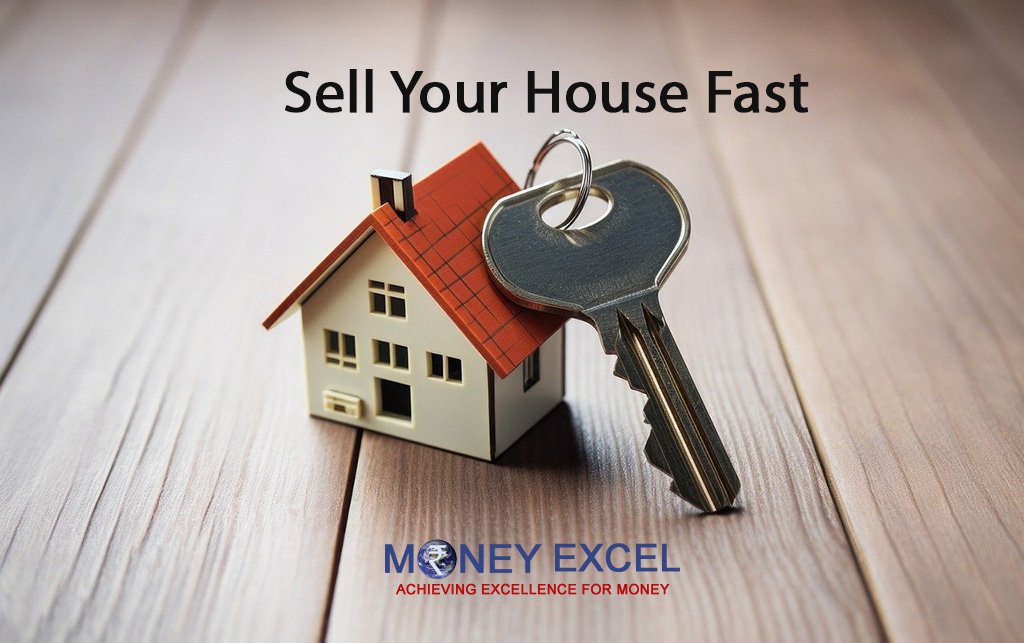 Work With Home Cash Buyer Companies 
One of the most efficient ways to sell your house fast for cash is by selling your property home cash buyer companies such as Home Flippers in Canada. These firms specialize in quick transactions, eliminating the lengthy processes involved in the traditional real estate selling processes. 
By opting for their services, you can expedite the selling process significantly, ensuring a smooth transition. The best thing is that they buy properties on an as-is basis, which means that you do not need to repair the home or upgrade it in any. Just approach the company and they will make a cash offer based on the value of your house.
Sell Your House Fast for Cash by Pricing It Attractively
Setting an attractive and competitive price is key to attracting potential buyers swiftly. Research the local real estate market and determine a price that aligns with your property's value. A realistic yet appealing price will not only attract more buyers but also increase the likelihood of a quick sale.
Just so you know, many potential home buyers do extensive research to find the market value and prices of properties in areas they are interested in. It is up to you to have a realistic price even if it means working with a real estate expert to set the price for you and negotiate with buyers.
Ensure That All House Repairs are Taken Care of
Before listing your property, it's imperative to address any necessary repairs and maintenance tasks. A well-maintained house not only boosts its market value but also creates a positive impression on potential buyers. 
By presenting a property in excellent condition, you increase your chances to sell your house fast for cash. Apart from doing repairs, also consider upgrading your house to look and feel modern. These projects don't have to be expensive, especially if you work with professional house repair and remodeling companies.
Boost Your Curb Appeal 
First impressions matter significantly in real estate. Enhance your property's curb appeal by investing in landscaping, cleaning, and minor aesthetic improvements. A visually appealing exterior not only attracts more buyers but also makes your house memorable, increasing the likelihood of a quick sale.
You should do this before the open house shows if this is the direction you would like to take. Again, working with a professional agent will make the process simple and easy for you. These experts have expertise and experience on what most home buyers are looking for. Therefore, they will make sure that you sell your house fast for cash without a hassle.
Sell Your House Fast for Cash by Marketing It Effectively 
Effective marketing is essential for attracting potential buyers. Utilize online platforms, social media, and real estate listings to showcase your property. Fortunately, there are many ways to market a property either through a real estate agent or yourself. With a little online research, doing digital marketing is very easy.
High-quality photographs, detailed descriptions, and engaging content can capture the interest of potential buyers, speeding up the selling process significantly.
Remain Open to Negotiations at All Times 
Flexibility is crucial when you plan to sell your house fast for cash. Be open to negotiations and willing to accommodate reasonable offers. By demonstrating a willingness to work with buyers, you create a positive atmosphere that encourages quicker decision-making, leading to a faster sale.
Better still, hire a professional real estate agent to help with negotiations. They know exactly how to convince serious buyers and agree on a fair price. 
Work With a Financially Qualified Buyer
It is good to verify the financial qualifications of potential buyers before finalizing any deals. Working with financially stable individuals or organizations reduces the risk of delays due to financing issues. Ensuring that your buyer has the necessary funds readily available streamlines the transaction process, enabling you to sell your house fast for cash. 
You can check this with financial institutions such as the banks to get a proof of payment. This will show you the serious sellers who are ready to buy your property fast.
Conclusion 
To sell your house fast for cash, you require a strategic approach and a willingness to adapt to the dynamic real estate market. By working with a reputable home cash buyer company and following all the other basic tips we've discussed, you can expedite the selling process. Now that you know, it is easy to handle this project.