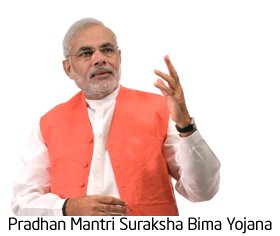 Pradhan Mantri Suraksha Bima Yojana is accidental death insurance scheme launched in budget 2015-16. Basic aim behind this initiative is to provide low cost insurance for all Indians, especially poor and under privileged. Let's take a close look at Pradhan Mantri Suraksha Bima Yojana.(PMSBY)
Pradhan Mantri Suraksha Bima Yojana
Eligibility:-Pradhan Mantri Suraksha Bima Yojana is available to people in age group from 18 years to 70 years with bank account.
Bank account linked to Aadhar card is mandatory to take this insurance. Individual intended to take this insurance need to approach bank with simple application form. One needs to renew this policy every year before 1st June.
Premium:-Premium for this insurance is very low. You need to pay just 12 Rs/- per annum to avail this insurance. This is perhaps lowest premium we have ever seen for any insurance policy.
Payment Mode: – Premium will be automatically debited from your account. This is the only mode available for payment.
Risk Cover:-Pradhan Mantri Suraksha Bima Yojana provides accidental death risk cover of 2 Lac. It also provides coverage of 2 Lac for full disability.
Partial disability risk cover is up to 1 Lac. Although this sum is very low but could be helpful where the insurer is the only earning member of the family.
Term of Insurance: – Default term of this insurance is 1 year, however person wish to extend this policy for extended year can opt for the same. In this case insurer account will be automatically debited by bank.
Pradhan Mantri Suraksha Bima Yojana will be offered by all public sector general insurance companies and all other insurer. Final list of insurer offering this scheme is still awaited.
Should I buy Insurance under Pradhan Mantri Suraksha Bima Yojana?
Pradhan Mantri Suraksha Bima Yojana is boon for poor and under privilege people, who are intended to take insurance but unable to pay high premium. As per me everyone should take advantage of this scheme and opt for this scheme.
This is welcome step taken by government of India in order to provide social security to every citizen of India. Apart from this government has also announced various other insurance schemes in budget 2015 such as Pradhan Mantri Jeevan Jyoti Bima Yojana, Atal pension Yojana.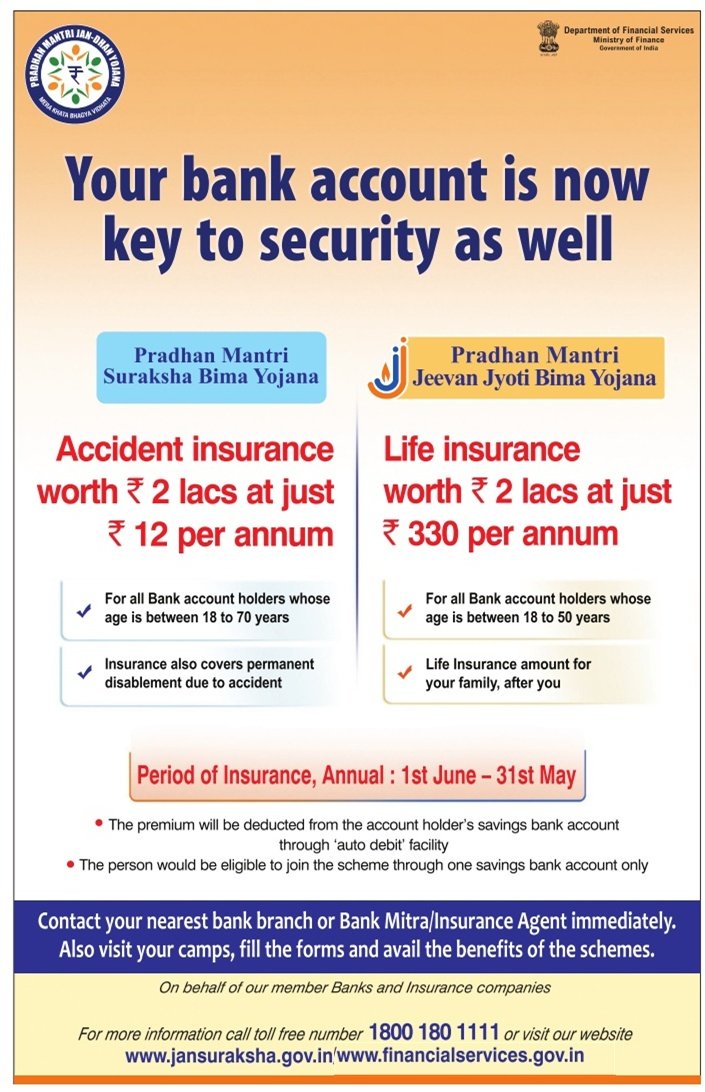 Note:- This scheme is launched on 9th May,2015 by Prime Minister Narendra Modi.