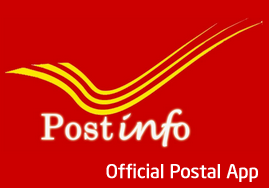 Postinfo is official android app of postal department. Postinfo contains wonderful features including calculator facility for all post office saving schemes including Sukanya Samriddhi Account. This app is designed and developed by Central of Excellence in Postal Technology. Features and benefits of Postinfo are given below.
Postinfo app features 
Post Office Saving Scheme Calculator –
Postinfo provides facility to calculate return on all types of post office saving schemes.
To use this calculators click on "Interest Rates" menu option.
This option will open calculator for following post office saving schemes.

Sukanya Samriddhi Account
Recurring Deposit
Time Deposit
Monthly Income Scheme
Senior Citizen Saving Scheme
Public Provident Fund
NSC and KVP
You can click on information icon tab to get information about features of these post office saving schemes.
Insurance Premium Calculator –
Postinfo also provide facility to calculate return on Postal life insurance. Separate menu tab is available to use this facility. You need to click on information tab to get more information about postal life insurance features.
Tracking of Goods –
Using Postinfo you can track delivery information of speed post, registered letter, registered parcel and electronic money order (e-MO) by using the number printed on receipt given to you at the time of booking. Result will contain information about booking time, time of dispatch and expected delivery time.
Posta Office Search –
You can search address of nearest post office by going on this tab. You just need to enter pin code or 4 characters of post office name to find post office with matching information. From list displayed click on any post office to see additional information like address, contact details etc.
Postage Calculator –
Postinfo even provide facility to calculate amount you need to pay for registered post, letter, parcel, speed post etc. In order to calculate this you need to enter weight in grams, insurance amount and COD amount.
I have downloaded and use this application. It is wonderful application working very well. If you are planning to invest in post office saving schemes (like sukanya samriddhi account) you must use this app to calculate actual returns on these schemes.
Download Postinfo India Post app from here.
Don't forget to share your experience with us!