Post office TD (Time Deposit) is one of the most popular and safe investment options in India. The rate of interest offered by the post office is the highest. The Indian post office has a wide network across India. Post office services are offered offline as well as online. National Post office time deposit is similar to fixed deposit. However, a few features and interest rates are different. If you are planning to invest in a time deposit here is complete information about the post office time deposit including features and interest rate details.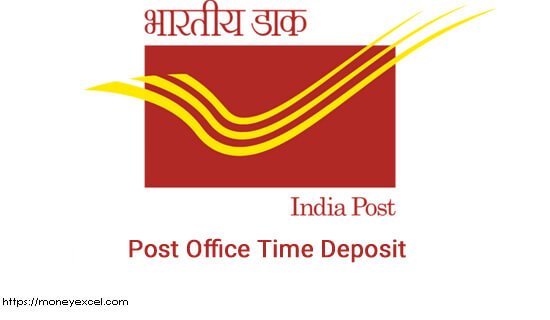 What is post office TD (Time Deposit)?
The post office time deposit is like a fixed deposit where you invest your money for a fixed period of time. The investment period is 1 year, 2 years, 3 years, and 5 years. You will earn assured returns via post office time deposit. There is no maximum limit of investment in post office time deposits. You will get the maturity amount along with the interest rate at the end of deposit tenure. There is no risk associated with this investment. It is a completely safe and highest interest rate paying investment option.
Key Features post office time deposit
Protection of Capital
The post office is backed by the government and your capital in the post office time deposit will remain protected. You will get guaranteed returns in this scheme.
Protection against Inflation
The interest rate offered by post office time deposit is generally higher compared to inflation. This means you are likely to get protection against inflation by investing in this product.
Liquidity
Post office time deposit comes with a lock-in period. However, one can take a loan against the deposit amount or withdraw the deposited amount prematurely.
Tax Benefit
Post office time deposit for 5 years' period provides income tax deduction benefits on the sum deposited under section 80C. You will not get any benefit on tax for the fixed deposit less than five years.
Interest rate
The rate of interest applicable to post office TD is declared by the government on a quarterly basis. The interest rate applicable as of now for post office TD is given below.
| | |
| --- | --- |
| Tenure | Rate |
| 1 year | 5.5% |
| 2 year | 5.5% |
| 3 year | 5.5% |
| 5 year | 6.7% |
Eligibility
Any person with an age above 18 years can open this fixed deposit. This FD can also be opened by jointly up to 3 adults. A guardian on behalf of the minor can also open this FD.  Any number of accounts can be opened.
Deposit amount
Post office fixed deposit can be opened with a minimum of Rs.1000 and in the multiple of Rs.100 with no maximum limit on investment. The interest amount is credited to the saving account automatically.
Extension of account
Time deposit account can be extended for the tenure for which account was initially opened by the depositor. Time deposit can be extended within a prescribed period. 1 Year TD can be extended within 6 months of maturity. 2 Year TD can be extended within 12 months of maturity. 3 and 5 years TD can be extended within 18 months of maturity. You need to submit the application form for the extension. The same interest rate is applicable for the extended period of time deposit account.
Premature Closure
Premature closure of time deposit is allowed. However, pre-mature withdrawal within the first six months is not allowed. If the premature withdrawal of time deposit is done between six months to twelve months saving bank interest rate is paid. If a premature withdrawal is done after 1-year interest rate shall be calculated 2% less than of time deposit interest. You need to submit application along with the passbook at the concerned post office for closure.
How to open post office time deposit?
You can open post office time deposit online as well as offline. In order to open post office time deposit online you need post office saving account with internet banking facility. In order to open post office TD offline follow the steps given below.
Fill up the account opening form provided by the post office.
You require address and ID proof such as Aadhaar Card, Passport copy, PAN card, Driving license or Voter ID card.
You need to carry original ID proof for verification when you go for account opening.
You need to nominate one person and signature of witness in order to complete the form and other things.
In case you have post office saving bank and internet banking facility you can open this account online.
Things to consider
You should consider the following things when you open time deposit account.
The income earned as interest from the TD is taxable in nature.
Portability is allowed for TD from one post office to another post office.
You can extend the TD on maturity. The same interest is applicable on extension.
You can take a loan by pledging TD account.
Instead of keeping a large sum of TD at one post office, you should consider splitting the deposit.
Have you opened Time deposit at post office? Do share your views in the comment section given below.