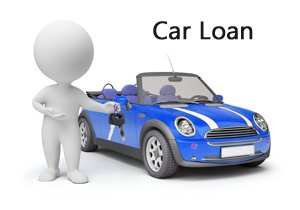 Getting a car loan is extremely easy today. There are plenty of loan options available in the market. You can purchase your dream car by opting for a car loan. Be it a middle class or upper class buying a car has become a necessity. If it is not possible for you to afford your dream car you can avail loan for buying a car. You just need to provide income proof to avail loan.
Most of the banks and financial institutions offer car loan. It becomes difficult for the end user to select the best car loan. If you are planning to avail car loan facility here is information about Top 5 Popular Car Loan Options in India.
Also Read – How to Choose Car Insurance Policy – Key Factors and Riders
Key Parameters for the selection of Car Loan
Interest rate and tenure
Interest rate and tenure of the loan is a key parameter to consider before availing any loan. Most of the bank offers car loan on a floating basis. However, interest rates are different. You should select a loan with lower interest rates. You should also check for the tenure of a loan. Tenure should be low along with interest rate, otherwise, you will end up paying more.
Down Payment
Down Payment is an amount which you need to pay from your pocket while buying a car. Banks generally ask for 15% to 20% down payment. It is called as margin money. You should make a higher down payment. This will help you to reduce your loan burden.
Processing Fees
You should also compare processing fees for the loan. Some of the banks keep fix processing fee while others keep percentage-based fees. A processing fee should be lower.
Pre-closure Charges
Another important factor for evaluating car loan is Pre-closure charges. You should consider the bank for which pre-closure charges are either NIL or minimum.
Top 5 Popular Car Loan in India
SBI New Car Loan Scheme
SBI new car loan scheme is one of the most famous schemes. Key features and benefit detail of this scheme is given below.
The interest rate offered by SBI is in the range of 9.25% – 9.30%.
Finance is provided for the on-road price. This include registration, insurance, extended warranty etc.
Repayment tenure under SBI Loan scheme would be 7 years.
The interest rate will be calculated based on daily reducing balance.
No prepayment penalty or foreclosure charges applicable.
Processing fees is NIL
Income proof, address proof and identity proof is mandatory for availing a loan.
PNB Car Loan Scheme
PNB Car loan scheme is next in the list of a popular car loan. The key features and benefit detail of PNB scheme is given below.
The interest rate in the range of 9.3% to 9.55%.
Loan amount up to 85% of on road price.
Third party or collateral is required as applicable.
Maximum loan tenure is 7 years.
Floating rate loan without any prepayment charges.
The processing fee is 0.35% of the loan amount.
Axis Bank
Axis Bank New Car loan is next in the list of popular loan offered for car. You can get 100% on road price funding via this loan. Key Features and benefits of this loan are given below.
The interest rate of loan starts from 9.25%.
Loan finance up to 100% of on road price. Zero Down Payment.
Loan Tenure up to 7 years.
Prepayment penalty applicable – 5% of principal outstanding.
Processing fee from Rs.3500 to Rs.5500.
HDFC Bank
HDFC Bank also offers loan for buying a car. They claim that disbursal in case of HDFC loan is very fast. Key features of HDFC Instant Car Loan is given below.
Custom fit car loan as per your requirement.
Instant Loan approval online.
Buying assistant is provided for purchasing car.
100% car finance is given and Top up loans are provided.
Flexible repayment tenure up to 7 years.
Preferred pricing for HDFC bank customers.
ICICI Bank
ICICI Bank offers car loan up to 100% on road price of car, with instant approval on attractive interest rate with tenure of 7 years.
You can get loan for new as well as Pre-Owned car.
Insurance coverage for loan liability available, payable along with EMI
Assistance in selection of your dream car.
Loan up to 100% of on road price.
Quick and easy documentation for availing loan.
Processing fees from Rs.3500 to Rs.8500.
Prepayment charge 5% on principal outstanding.
Over to You –
You should do a comparative analysis before selecting a bank for availing car loan. Maintain healthy credit score so that you can get loan easily. It is advisable to buy a car in the festival season to avail lucrative festival offers. Make sure to read terms and condition before availing a loan.