Paytm Money – Paytm Money is a mutual fund and stock investment platform. Investors looking for mobility while investing in mutual funds, equity and NPS opt for Paytm Money. As the name suggests, it is a subsidiary of Paytm. Paytm App and platform is growing popularity among investors. Paytm Money App is downloaded by more than 50 Lakhs users as per Google Play.
There are many mutual fund and stock market investment platforms available in India such as scripbox, groww, Kuvera, CAMS etc. In this post, we will review key features, benefits, and other key details of Paytm Money. The prime objective is to find out the suitability of this platform for the investors.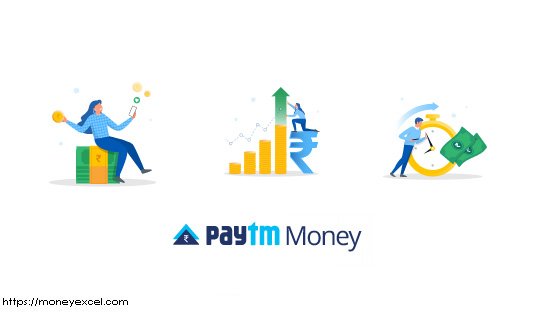 Why Paytm Money?
Paytm is a trusted name in the finance world. It was founded 10 years back. In addition to the payment app, Paytm is also running a bank. This means Paytm Money is backed by a trustworthy brand.
Paytm provide a facility to invest in regular as well as direct mutual funds. You can make use of all types of payments such as net banking, UPI, and one-time mandate. The facility is available on the move also. Key features and benefits of Paytm Money platform are given below.
Also Read – How to invest in Mutual Funds via Paytm Money?
Key Features & Benefits of Paytm Money
Investment in Mutual Funds, Stock Market & NPS
Paytm Money provides facility to invest in mutual funds, the stock market as well as NPS retirement funds. This means you can invest and manage multiple investments on a single platform. The platform offers the facility to invest in regular as well as direct mutual funds.
Portfolio Tracking
You can track your entire investment portfolio on the move. The app also allows you to upload your current investment on Paytm Money and you can track it on day to day basis. You can also create your watchlist and get real-time market information. You can also get a price alert on your mobile.
Multiple payment options
The platform offers a facility to select your payment options. You can make payment using net banking, UPI, and a one-time mandate. You can register multiple banks for doing the payment. The entire process is paperless.
Paytm – Investment Pack
Paytm Money offers a unique facility of Investment Pack. It is an asset allocation strategy. The strategy is decided based on age profile, number of dependents, earning potential, risk-taking capacity etc. The system classifies investors into Aggressive, Moderate, or conservative. This is done via an investment pack. This facility is useful for new investors.
SIP Innovation   
The investor can invest using SIP route or via a lumpsump route. Under SIP you can get various services such as asset allocation in SIP-based on risk profile. An investor will get the facility of Play, Pause, Increase, and decrease SIP. It is very convenient for low risk and a new investor.
Faster Account opening
The Paytm Platform can be ready in a few minutes. An investor just needs to do KYC to start investing in mutual funds. KYC process is completely contactless and it can be done on app by uploading PAN card and address proof via App.
Benefits of Paytm Platform
No charges on investment – No hidden cost involved.
No hidden commission when you invest in mutual funds.
No transaction fees while buying and selling mutual funds.
Free and Digital KYC on Mobile.
Free Risk profile assessment.
Fully Mobile enabled. Invest on the move anytime anywhere from the mobile app.
AutoPay Investment and One-time mandate facility.
Real-time status updates and notification.
Invest from 5 different bank accounts.
A higher level of security with two-factor authentication and data protection.
Multiple payment method net banking, autopay & UPI.
Drawbacks of Paytm Platform
The facility of switching investment from one scheme to another scheme is not available.
No Option for a Systematic transfer plan (STP) or systematic withdrawal plan (SWP).
The Facility of an automatic increment of the SIP amount periodically is not available.
How to open and transact on Paytm Money?
The steps to open Paytm Money account are given below.
There are two methods to open Paytm Money account. (1) Mobile App (2) Website.
Download & install Mobile App via Google Play.
Click on Signup button. (The method remains same of website also)
Enter your mobile number and e-mail ID. Click on Sign Up button.
You will be prompted to enter password.
Enter the password and provide basic information such as name, age, gender etc.
Click on the next button to create your account.
Once your account is created you can login with username and password.
You will be able to see dashboard and profile detail. Under profile you will get option to do KYC. You need to enter your bank detail as well as PAN card detail to complete KYC.
How to transact?
It is very easy to do transaction using Paytm Money App. You will get dashboard view where you can select top rated mutual funds, equity funds, tax saver funds etc.
Just select Top rated mutual funds and select suitable mutual fund based on your risk appetite. Click on the Invest now button.
Press the Invest now button and enter SIP or lumpsump investment amount.
That's it! You can build and track your portfolio with a click of button using this app.
Conclusion
Looking at the mobility and features it is but natural that the Paytm Money is a very good mobile platform for the investor. The best part is an investor can manage equity, mutual funds at a single place on the move.
Have you used Paytm Money for investment? Do share your feedback and experience in the comment section.