Do you want to open your online store? Are you interested in starting an online business?
Do you love to work on a laptop and want to establish the e-commerce business that earns you a lot of money?
Yes!
So, here are answers to all your questions. I have made step by step guide that helps you towards your journey of establishing your online store.
Also Read – 122 Best Business Ideas that you can start in 2023
In the first instance, you must be thinking that opening an online store is a complex task that requires a lot of money, time and technical knowledge. But, the good news is you can establish a store with little technical knowledge and low investment.
Follow the steps given below to start your online store.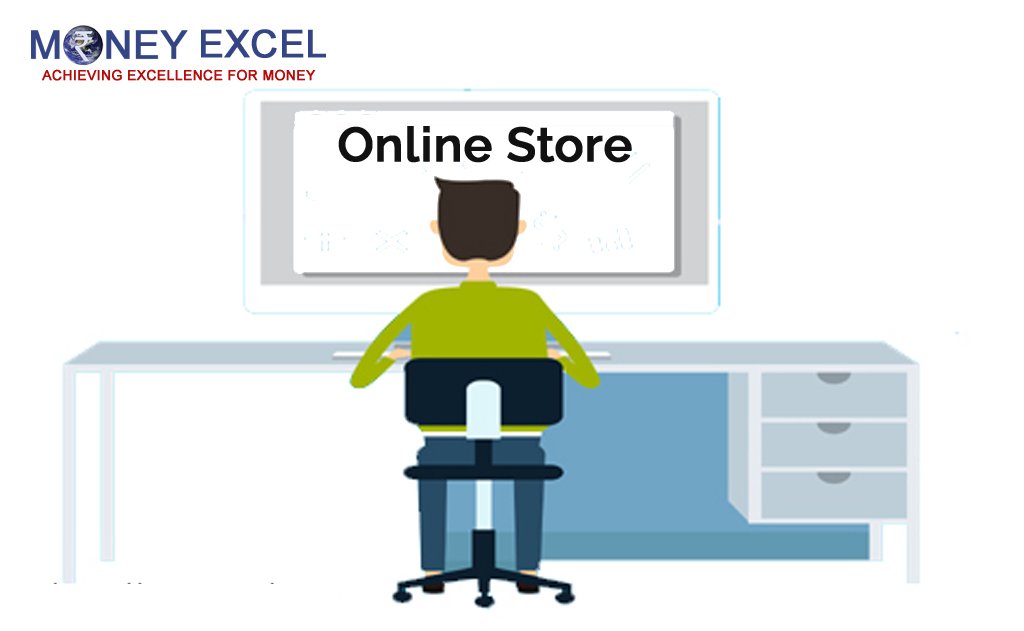 How to open an online store in 2023?
Decide Product Type
Select between drop shipping or holding own products
Select your business name and register domain
Set up a business entity
Find out best ecommerce platform
Set up your online store
Customize online store and add your products
Set up payment methods
Purchase best suitable ecommerce plan
Launch your Store
#1 Decide Product Type
The first thing you need to do before opening online store is deciding a product type. Broadly there are two product types that you can sell commodity product and niche product.
Commodity products are essential household products and electronic items that are required by almost everyone. These are standard items and you are likely to face major competition if you opt for commodity products.
Niche products are customer specific or market specific products. You are likely to face less competition for the niche products.
Make sure to select products that are easy to manage with respect to logistic and drop shipping.
#2 Select between drop shipping or holding own products
The second thing is to decide between drop shipping or holding own products. Drop shipping means managing end to end supply chain. In drop shipping, you need not to keep any goods in stock. Once you receive the order you need to pass this order to distributor or manufacturer. Drop shipping offers following benefits.
Capital Investment required is very low.
You can list more items on your store.
Warehousing cost is NIL.
Less overhead and less manpower required.
Alternatively, you can also go for business model of holding your own product. In this model, you need purchase and store the products at your end. On receiving order, you need to manage packaging and dispatch. Holding your own product is less beneficial and comes with following drawbacks.
You need to manage huge inventory.
Packing and logistic is managed by you.
Investment cost is very high.
For beginner drop shipping is more suitable.
#3 Choosing your business name and register domain
Next step is choosing your business name. Here, business name is your domain name or web address. It is the address of your online store.
It is very important step while starting online business. You should select short and easy to remember domain name based on your business. Once you decide domain you need to select extension. It is advisable to select .com domain. However, you can also select .net or .biz extension.
Along with domain name provider, you need to select reliable web hosting provider.
#4 Setup a business entity
You need to setup your business entity. In order to do that you need to separate PAN card and GST number. You may need help from lawyer to complete the paperwork for your business.
You may need to pay deposit for availing GST number.
#5 Find out best e-commerce platform
Now, it's time to find out best e-commerce platform.
There are many online e-commerce platforms available in the market. Some of them are reliable and economical. However, few are costly.
I have done some research and found out three best and most reliable e-commerce platform for building online store.
Shopify is one of my favorite e-commerce platform. Creating a store using Shopify is very easy. Shopify is suitable for large online store.
If you want to establish a small store you can go for Wix e-commerce platform. Wix has less sales features compared to Shopify.
Woocommerce is recommended platform if you are from technical background and aware about content management system WordPress.
#6 Set up your online store
In this post, I will share steps to setup your online store using Shopify.
Visit Shopify.com website and sign up with a new account. Enter your email id and click on the "Start Free Trial". You will be prompted with the password and name of your store. You need to give a unique name to the store. Click on Create Your Store Button.
#7 Customize online store and add your products
On completion of signup process, the system will open the page to set up an online store. Here you need to add product. You need to provide product description, product image, price, quantity, shipping details, tags etc. You can also import all products via an import product option.
Now select the theme and apply to your online store. You can make use of free themes as well as paid themes.
#8 Set up payment methods
Next step is to setup payment method. You can select suitable payment gateway and preferred method of receiving payment.
You can select PayPal, Visa. Amazon, Apple Pay, Credit card as well as other suitable payment method.
Make sure to secure your site via SSL. The payment method comes with fees and charges.
#9 Purchase suitable e-commerce plan for online store
You will get free trial at most of the online ecommerce platform. The trial period varies from 14 days to 30 days.
Once trial period is over you need to purchase suitable ecommerce plan.
You need to pay monthly price for the ecommerce platform. Make sure to check various limits set by ecommerce platform such as product upload limit, product variants limit and option limit before buying.
#10 Launch your Store
Once you are done with setting up your store, you can launch it. You can use various advertising platform as well as e-mail marketing and social channels to launch your store.
Final Words
I have tried my level best to prepare this step by step guide. If you found this guide useful, please share it with you friends who are planning to open an online store.