Online gambling is more popular than it's ever been. Every day, millions of people around the world log into online casinos, sportsbooks, bingo sites, and more so that they can place bets and have a fun time. The involvement of real money, however, means that you need to be extra responsible. This is why there's currently a huge focus on money management when it comes to online gambling.
If you've recently started online gambling and want to improve your money management, then you've come to the right place. Below, you'll find a selection of money management tips that will ensure you stay in control of your online gambling funds both now and in the future.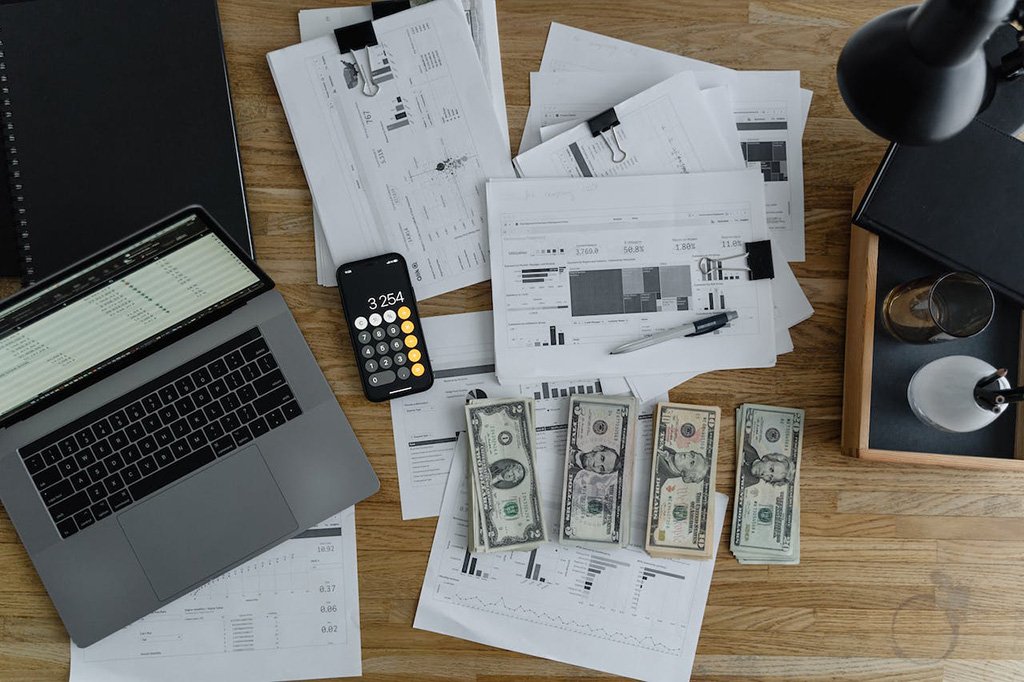 Here's what you need to do.
Use Gambling Sites with a Variety of Deposit Options
Firstly, make sure that you use gambling sites that offer a variety of deposit options that suit your personal preferences.
Let's say that you want to join an online casino. If you click here, you'll find an online casino that accepts credit cards, debit cards, bank wire transfers, Payz, Skrill, and more. This way, you can deposit your gambling funds using the method that you're most familiar with and comfortable with. For example, if you prefer a debit card, you can deposit cash into your online casino account that way.
Just like with depositing, it's also important that you choose your preferred withdrawal methods. Whenever you win money in an online casino or sportsbook, you'll usually be provided with lots of withdrawal methods to choose from, such as the above-mentioned credit and debit cards. Also, many online gambling sites now allow you to withdraw winnings via PayPal and other modern payment platforms, which is very handy.
Create a Smart Online Gambling Budget
Creating an online gambling budget for yourself is incredibly easy. The simple rule of thumb? Never bet more money than you can afford to lose.
Ideally, you should calculate your budget based on disposable income. For instance, you might be comfortable setting yourself a monthly online gambling budget of $50. Then, if you make money from the $50, then you'll have the option to bet your winnings, too. Or, you might simply want to bank your profits and then return to betting next month — it's entirely your choice.
If, at any point during the month, you reach the end of your online gambling budget, make sure that you stop. This will promote responsible gambling habits and keep you in control of your finances.
Don't Chase Losses
The biggest mistake you can make as an online gambling fan is this: chasing losses.
It's no secret that you can't win every bet you place. Sometimes, it's possible to lose several bets on the bounce, which can then lead to "loss chasing." As the name suggests, this is the process of trying to win back any money you've lost.
Although to some people, it can seem like the logical thing to do, it's very bad for you and is a sign of reckless gambling. Instead, what you should do is simply close down the gambling website or app that you're using and return later in the week with a refreshed mind.
Use an Online Banking App
Online banking is the latest craze. The majority of the population now uses online banking because it:
Provides you with 24/7 access to your account
Enables you to keep track of all your deposits and bets on-the-go
If you're someone who has struggled with money management in the past, then this is highly advised. For example, you might want to double-check how much money you've bet while online gambling over the past year, which your online banking app will allow you to do.
Cash Out When You Make a Profit
A lot of online gamblers like to follow the strategy of cashing out and logging off whenever they make a profit. For instance, they might play in an online casino for 1 hour before passing the green line and making a profit of $25. At this point, they will simply cash out their winnings, log out of the site, and carry on with their day. This is smart, as they don't risk playing on and (potentially) losing the winnings they've just made.
Remember That Online Gambling is a Form of Entertainment
Finally, always remember that gambling is a form of entertainment. You should never treat online gambling as a strategy for making money over the long term. By getting too caught up in the money side of things, you'll ruin the fun and entertaining side of gambling — which is ultimately what it's all about.
Conclusion
Moving into the future, you can use all of these money management tips to ensure that you stay in control of your online gambling. If you have any friends who like to gamble online, too, you can also share these tips with them.