When it comes to online gambling, whether you're a seasoned player or a newcomer, one thing holds true for everyone: money matters. It's not just about how much you wager, but also about how much you stand to win.
That's where the concept of payout percentages and the best payout casinos come into play. In this article, we'll delve into why understanding and seeking out casinos with the best payout rates is a crucial aspect of being an experienced and successful gamer.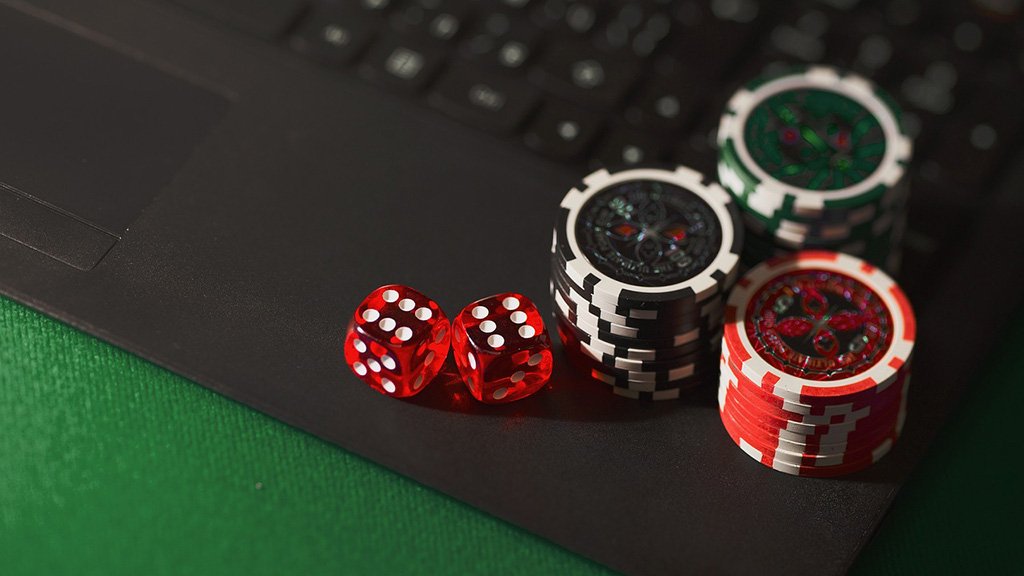 The Importance of Payout Percentages
Payout percentages – return-to-player percentages –  (RTP), are a fundamental concept in the world of online casinos. These percentages represent the amount of money that a particular game or casino is expected to pay back to players over time. For example, if a game has an RTP of 95%, it means that, on average, for every $100 wagered, the game will pay out $95 in winnings.
Now, you might be wondering, why does this matter? Well, the payout percentage directly impacts your chances of winning and, ultimately, your bankroll. Games with higher RTPs tend to be more favourable for players because they return a larger portion of the wagers as winnings. Conversely, games with lower RTPs are less generous and keep a more substantial portion of the wagers for the house.
Maximising Winnings with High RTP Games
Experienced gamers understand the significance of playing high RTP games. These games provide a greater chance of winning in the long run, making them a strategic choice for those looking to maximise their winnings. Here's why they matter:
Improved Odds: Games with high RTPs offer better odds of winning. While it doesn't guarantee immediate success, it means that over time, you're more likely to see returns on your wagers.
Bankroll Management: High RTP games are less likely to deplete your bankroll quickly. This is especially important if you're planning for a longer gaming session or aiming to meet specific wagering requirements for bonuses. 
Long-Term Strategy: Seasoned players often approach online gambling as a long-term endeavour. High RTP games align with this strategy, as they provide a steady and sustainable way to build winnings over time.
Finding the Best Payout Casinos
Now that we've established why payout percentages matter, the next step is to identify the best payout casinos. These casinos are known for offering games with competitive RTPs and prioritise fair play. Here's how experienced gamers go about finding them:
Check Licensing and Regulation: Reputable casinos are licensed and regulated by respected authorities. This ensures that their games are fair and their payout percentages are regularly audited. Look for casinos with licences from trusted jurisdictions like the UK, Malta, or Gibraltar.
Read Reviews: Player reviews and recommendations are valuable resources that can help you narrow down your selection of best payout casinos. Seasoned gamers often rely on online forums and review sites to learn about the experiences of other players. If a casino consistently receives positive feedback regarding its payout rates, it's worth considering.
Research Game Providers: The best payout casinos often feature games from renowned software providers. Companies like NetEnt, Microgaming, and Playtech are known for creating games with competitive RTPs. Checking the list of game providers at a casino can be a good indicator of the available payout rates.
Compare Payout Percentages: Some casinos are transparent about the RTPs of their games. You can often find this information in the game's help or information section. Comparing the RTPs of different games and casinos can help you make informed choices.
Utilise Casino Comparison Sites: Several websites specialise in comparing online casinos and their features, including payout percentages. These platforms offer detailed analyses and rankings to help you identify the best payout casinos. 
The Role of Bonuses and Promotions
While payout percentages are a crucial factor in an experienced gamer's decision-making process, bonuses and promotions also play a significant role. Savvy players understand how to leverage these offers to enhance their overall gaming experience:
Welcome Bonuses: Many online casinos offer lucrative welcome bonuses that can boost your initial bankroll. Seasoned players often seek out casinos with competitive welcome offers to maximise their playing time.
Wagering Requirements: Experienced gamers pay attention to the terms and conditions of bonuses, particularly wagering requirements. They understand that lower wagering requirements make it easier to turn bonus funds into real winnings.
Cashback and Loyalty Programs: Some casinos offer cashback rewards and loyalty programs that provide ongoing benefits. These programs can be highly valuable for players who frequent the casino.
Promotions and Tournaments: Regular promotions and tournaments can provide additional opportunities to win prizes, including cash and free spins. Staying informed about these events is a hallmark of an experienced gamer.
Conclusion 
Ultimately, being an experienced gamer involves finding the right balance between risk and reward. Understanding payout percentages, seeking out high RTP games, and making the most of bonuses are all part of a strategic approach to online gambling. It's about making informed choices that maximise your chances of winning while enjoying the thrill of the game.
In the world of online casinos, knowledge truly is power. Experienced gamers harness this knowledge to their advantage, ensuring that money matters in their favour. So, the next time you spin the reels or play a hand of blackjack, remember the importance of payout percentages and how they can be your ticket to success in the world of online gaming.