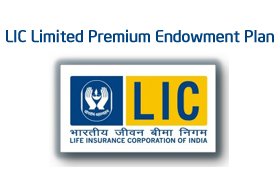 LIC Limited Premium Endowment Plan Table 830 is new launch by LIC. This plan will be available in market from 9th December, 2014. I have already discussed about this plan in our previous post. Let's discuss that LIC Limited premium endowment plan is right choice?
 LIC Limited Premium Endowment Plan – is it right choice?
As the name suggest premium payment term in this plan will be limited, means suppose you opted a term of 21 year, then you will not pay the premium for the full 21 years. Instead, your premium payment terms will be 8 or 9 years.
Maturity Benefit on Survival –
On maturity you will get Sum Assured on Maturity + Bonus + Final Additional Bonus
Death Benefit –
Absolute amount to be payable i.e 125% of Basic Sum Assured or
10 times of annualized premium paid
LIC Limited Premium Endowment Plan Example –
Age at the time of purchasing this plan – 30 years
Sum assurance – 3 Lac
Insurance Coverage – 21 Years
Premium paying term – 8 years (Term 830/21/8)
Premium – 24,744 Rs/- (With Service Tax)
Claimed Maturity Amount – 6, 32,000 Rs/-
Risk Coverage – 3.75 Lac(1.25% of BSA)
Looking at first instance this plan seems to be very lucrative plan. Let's evaluate this plan in detail.
Case -1 – Risk coverage and Death Benefit
If your goal behind purchasing this plan is only risk coverage than limited premium endowment plan is not right choice.
As explain above risk coverage in this plan is 1.25% of BSA, means if you purchase this policy with sum assured of 3 Lac then it will give maximum risk coverage of 3.75 Lac.
It is better to purchase term plan for risk coverage.
Also Read:- Comparison of 27 Term plans
Case-2 – Survival Benefit
If your goal behind purchasing this plan is investment or survival benefits than also this plan is not right choice.
If person with 30 years of age purchase this plan for 21 years with premium paying term 8 years, he will pay premium of 24,744 Rs/- per year. Total payment made by him for 8 years will be 1, 97,952 Rs/-.
On maturity he will get 6,32,000 Rs/-. More than three times of total money paid.
Good right, but let us look at flip side of this. This money will be payable at to him at the end of 21 years.
Let us say instead of purchasing this plan you are opening PPF account, and depositing same amount of money in PPF account for 8 years. After 9 years onwards up to 15 years if you deposit minimum amount 500 Rs/- in this account you will get 5,89,933 Rs/- after 15 years.
If you continue this PPF account till 21 years you will get 9, 73,150 Rs/-. Much higher than what you could get as survival benefit in LIC Limited Premium Endowment Plan.
Note: – PPF offers 8.7% interest (compounded annually).
Also Read:-  Smart way to earn more money – PPF 
Conclusion:- If your purpose is risk coverage it is advisable to purchase term plan. If your purpose for buying LIC Limited Premium Endowment plan is investment and tax saving, PPF is much better investment option.It is recommended to stay away from this plan.