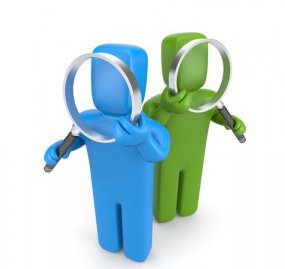 Investment in stock market is the best investment. However, the recent stock market crash is the reason for worry. The Sensex and Nifty have closed at their lowest level since 13 months. The stock market crash is the nightmare for many investors. They are cautious and not ready to invest money in stock market.
At another end, some middle-class people think that stock market investment is risky. They are not investing in the equity market. They are happy and relax. They have nothing to lose and nothing to gain 🙂 But they don't know middle-class investment options like fix deposit, PF and Insurance are good for nothing. They will never ever become wealthy if they continue investing in it. Let's try to analyze few investment options of Middle-class people.
Investment Options of Middle Class – Worth for investment?
Fix Deposit –
Making fixed deposit investment means riding the bicycle (fixed deposit) although you have a motor car (stock market).
Fixed deposit investment means placing peacock feathers between the pages of the book in the hope that they would magically yield another feather soon.
Fixed deposit investment will give you almost same amount back due to inflation and taxes. Perhaps that is why it is named as fixed deposit.
Of course, you stand to get a decent return if your fixed deposit is worked out at compounded rate of interest. But do you think you can become wealthy by the fixed return of the fixed deposit?
Whatever money we give to banker they lend same money to other people by loan and earn higher return so by making fixed deposit you are doing social service also 🙂
Post Office Schemes –
Post office schemes are basically launched to run the post office. If you are making an investment in post office scheme. Congrats along with investment you are doing social service of paying a salary of thousand of post office employees.
If you love to invite trouble like standing in the long queue at a post office, getting unreasonable and unfriendly customer support you can invest in post office schemes.
Provident Fund –
Provident fund scheme is the best example of collective living. The beauty of this scheme is you contribute X amount from your salary and your employer contribute Y amount. The government collects this amount and does a good amount of social services, like paying salary to PF employees who are unemployable otherwise.
For withdrawing PF money, you will be shown a number of rules. You required written permission from your employer to withdraw PF amount and…blah..blah. The government is strict in this matter for a practical purpose they don't want you to waste this money.
You will get money from PF at retirement age, but that money will not be enough to live retirement life happily.
Insurance Plans –
If you are dreaming of earning a high return through insurance policy forget it. Insurance plans are plans where you agree to pay fixed amount monthly/quarterly/half-yearly and wait till maturity. At the maturity, you curse Insurance agent for making false promises.
A true Insurance policy is term plan which provides risk coverage. So once you are covered fully with term plan you should not purchase the insurance plan for investment.
As you can see, the popular investment options available to the middle class people don't allow you to get rich. In the event, stock markets continue to offer the best hope. To be sure, you may not become rich overnight on the bourses. But by the notch of your patience and perseverance, stock markets can help you realize the ultimate middle-class dream, that of seeing a few billionaires become middle-class overnight.
So forget all these play it safe in life investment option and stay invested in stock market 🙂