Starting a Saree Business is one of the most lucrative business options. Saree is one of the most popular apparels for Indian Women. The cost of saree varies from Rs.100 to Rs.10000. Saree comes with a variety of fabric, pattern, and design. It is easy to start saree business from home. The investment required for starting saree business is moderate.
The main objective of crafting this article is to provide detail information about How to Start Saree Business at Home – Online and Offline? The idea of starting a saree business is suitable for women entrepreneurs, fashion designers, and male entrepreneurs.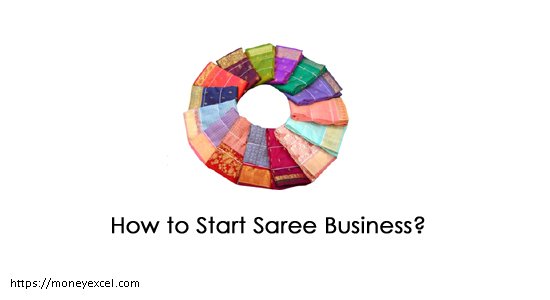 How to Start Saree Business at Home? – Offline
Follow the steps given below to start your own saree business at home.
The first thing you need to do is register your business as a legal entity. For registration, you will need GST number and PAN card Number. Once you get that you need to open a bank account. You can register as a sole proprietor or partnership firm. This is as per your requirement.
Once this formality is complete you can go ahead and buy saree at wholesale price. It is advisable to buy sarees with a low range rather than going ahead with expensive sarees.
Make sure to maintain all the latest variety at least one quantity. In order to do that you need to understand the market trend. You can do a market survey to understand what types of saree in the demand. This will help you to know market pulse and you can avoid dead inventory.
Once you establish your business inform your friends and relatives about your business. You can use social networking websites like Facebook, Twitter or you can even make WhatsApp group share all the latest variety of sarees available in your inventory.
Make sure to offer the most competitive price with best quality saree so that buyers speared will increase and your business will get popular.
The typical investment required for starting this business is 5 – 10 Lakh.
Also Read – How to start Organic Food Store Business?
How to Start Saree Business at Home? – Online
Once your offline business is established you can plan to go for online saree business. Follow the steps given below to start your saree business online.
The first independent way is to establish your own e-commerce store. It requires a lot of investment and manpower to manage own e-commerce store online. It is a costly option.
If you are looking for a cost-effective option you can plan to register as third party vendor on Amazon or Flipkart.
Amazon and Flipkart offer third-party vendor registration online. You just need to provide GST number detail, PAN card, and other documents.
You can get an order from online customers and earn a lot of money.
I hope method explain above will help you in starting your own saree business at home. If you have any specific question of establishing a business of saree do post it in the comment section given below.