Starting any kind of business is a lucrative opportunity for many people. However, it always requires an investment that not everyone is willing to take. The first thing that comes to mind for many people is how quickly the business will pay off the initial investment that was made. If you're thinking of starting an online casino business and you have that same question, you're in the right place. In this article, we're going to explore how to start a online casino business and how quickly you can expect your online casinos to return your initial investment. Let's take a closer look.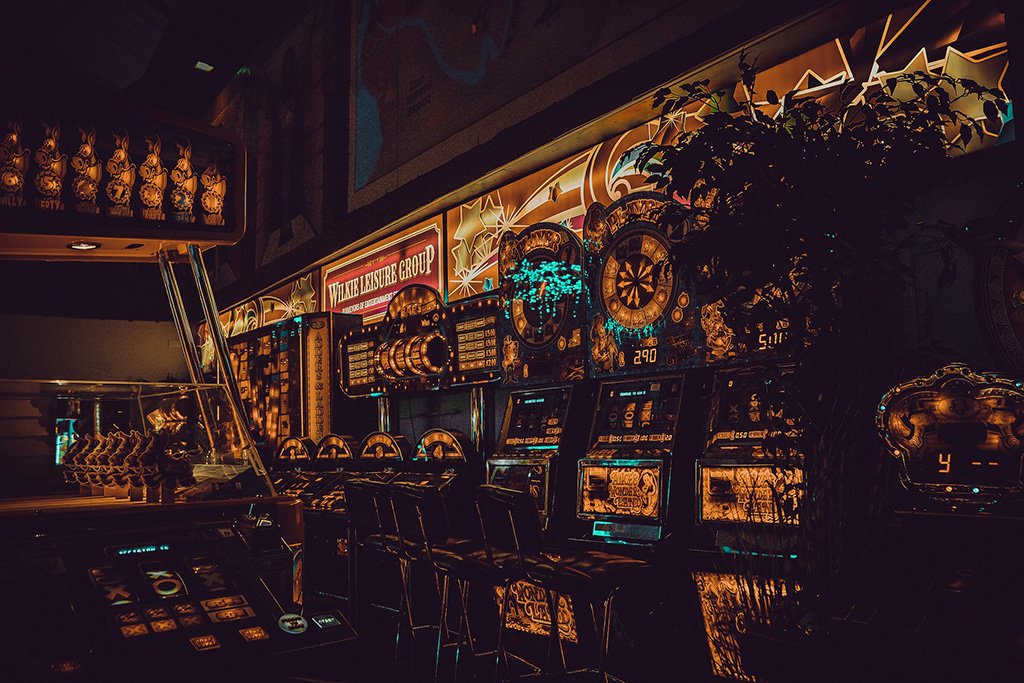 Setting Up a Casino Business
Setting up a casino business in the modern market has become a significantly simple procedure compared to the past. Running a land-based enterprise is a much more complicated challenge, and that's why these types of businesses took much longer to pay for themselves than the modern real money casino brands, many of which you can find if you visit https://aussielowdepositcasino.com/real-money-casino/. Today, since the whole process is digital, things are much simpler but still require detailed planning. Also, you can find a casino business plan sample to follow, which will result in a higher chance of succeeding. Here are a couple of vital points that will create expenses to keep in mind.
Legal Requirements and Licensing
The first expense that will impact the investment size you're planning is the type of license you want to acquire. Operating internationally or in a particular territory will require different types of licenses. While this does impact the initial investment, it also means that with a particular license, you also get access to bigger and richer markets. Therefore, the most popular options are:
Curacao – Curacao is the top pick for many businesses as their license is among the more affordable ones. Applying for it will require 4,000 euros, and the annual fee is 12,000 euros. With this license, players from all over the world can enjoy your website legally.
Malta – Malta is another respectable option for internationally operating sites. Its offer is appealing, as you'll only need to pay 25,000 euros for an operating license for ten years. However, it's necessary to have 100,000 euros in paid-up capital. This much money ensures that you have enough funds to cover operating costs. It simply shows that you're serious about your business.
UKGC – This is among the most expensive licenses you can get, but once you do, you have access to the massive UK market. Depending on the product you're planning to offer (betting, casino and bingo), you'll need to get separate licenses. Unlike with previous brands, both the application fees and annual fees are based on your turnover. The higher the revenue, the higher the fees are going to be.
Kahnawake – Those who want to offer gambling services to Canada, among other territories, can acquire a Kahnawake license that will set them back 40,000 dollars in application fees, followed by 5,000 dollars for the Key Person. The annual license fee is 10,000 dollars.
Development
It's necessary to hire technical people to run the online platform that will follow your casino business plan. However, you don't need to develop everything from scratch. It's possible to purchase an online casino template that works well with the biggest game providers. That way, you can set up a website in a few weeks' time and implement payment systems and the partners' casino titles on your platform.
Even though this is cheaper than developing everything on your own, it will still require additional investments. The good thing is that you can have everything set up quickly and start making money in a matter of weeks. People trust popular game providers, so pick popular titles that people like playing.
Marketing and Promotion
When it comes to marketing, there are several ways to save money while you attract more people to your platform. The first option that many opt for is offering welcome bonuses. This is the perfect way to give more to your players without spending money on every acquisition. You can use this promotion in your paid ads and for affiliate cooperation.
Affiliate marketing is the best approach you can go for. Partner up with brands that receive big traffic and advertise your website on those platforms. Set up a revenue share collaboration, and you won't have to invest any money in acquiring new users. Simply split their losses with the affiliate that brought them to your site and enjoy growing your platform steadily. This is one of the quickest ways of making your gambling business profitable.
Operating Costs and Revenue Generation
After all the abovementioned expenses, you'll also have recurring costs in terms of hosting your website, employee paycheck and marketing. Let's use the following section to break down all the costs you'll have to face from the start and when you can expect to break even.
Return on Investment (ROI)
Overall, the costs of starting an online business are somewhere around:
Website development – from $5,000 to $10,000
Game implementation – from $50,000 to $100,000 (depending on the number of games you want on the site)
Licensing – $15,000 up to $1,000,000, depending on the license and territory you want to launch in.
Payment methods, security and analytics – Between $15,000 and $20,000 depending on the software provider.
Marketing costs will vary over time as this is an ongoing effort. Let's say that $15,000 is the bare minimum for a start.
Additional expenses such as small business loan payments and other similar recurring costs.
Even though the investments are high, online casinos still manage to break even quickly. Judging from the figures available online, you can expect to break even between 3 to 9 months of running an online casino. The length of time will depend on the market and the costs involved. But one thing's certain, it will relatively quickly pay itself off.
Conclusion
The online casino industry is on a growth trajectory, and the trend will likely continue as more players move to gambling online. Even though there are thousands of online casinos, it's important to keep in mind that there are billions of potential players online. The key is to find the best-performing markets and get the users that will come back to using your platform. Then start online casino business, and it will not only quickly pay itself off, but it will also result in a stable business in the future. Hopefully, our guide has helped you answer the question of how to start a casino business. We suggest that you start exploring your options, it's a great business idea to keep in mind.