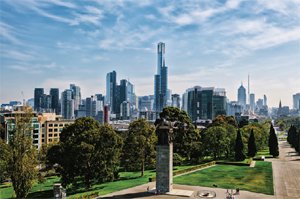 Property market is on the phase of recovery. Formation of stable government and its plan to build 100 new smart cities is preliminary reason for this recovery.
2015 is expected to be better year for property market. According to PwC report titled as "Emerging Trends in Real Estate Asia Pacific 2015", Mumbai, Delhi and Banglore will be hot property destination of 2015.
Among 22 cities surveyed in this report ranking for these three cities are improved considerably compare to previous years.
Hot Property Destination of 2015
Mumbai –
Mumbai is on 11th position this year. In 2013 Mumbai was on 20th position. This jump in ranking indicates that situation is improved. Sentiment towards real estate has picked up significantly this year. Major reason is improvement in local business condition due to formation of stable government.
Ground reality in Mumbai is largely unchanged. Office prices remain stable. Rents have been stagnant for several years, but are now showing signs of moving up as local businesses become interested in rolling out expansion plans.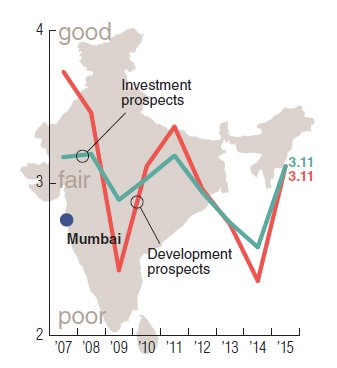 Delhi –
Delhi is on 15th position this year, last year Delhi was on 21st position. In Delhi NCR region demand was stagnant in 2013, but now showing sign of improvement. Leasing activity in office space nearby NCR has enjoyed positive rebound since 2014 national elections.
Prestigious DMIC – Delhi Mumbai Industrial Corridor project and Smart City project by central government will boost real estate sector in Delhi.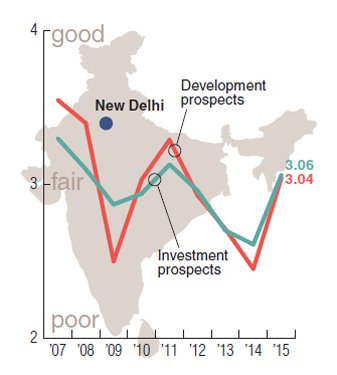 Banglore –
Banglore is on 17th position, earlier banglore was on 19th position. Business park for multinational outsourcing purposes is dominant theme of Banglore. Rent and capital value is increasing in banglore steadily over last few years.
Due to increase in job opportunity residential requirement is also increasing in Banglore. Online shopping trend is increasing. "Some of the large e-commerce firms like flipkart, jabong have been building distribution centers in Bangalore. As IT hub Banglore is first target market for consumption. This trend is also visible in Mumbai and NCR. E-commerce is one of the largest space occupier business not just for office space, but also for logistics and warehousing."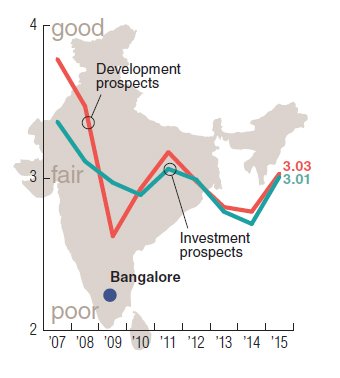 Do share your views on above.
If you like this article, please share it on facebook and twitter. This would be special gift which you would be giving to our blog.
Hot Property Destination of 2015