India is the world's second-largest consumer of gold. It is also one of the largest gold markets. Although acquiring actual gold is the most common and popular investment method, digital gold has recently gained popularity.
Individuals should start investing in digital gold for long term stability.
Read the sections below to learn more about the benefits of digital gold investment and why you should consider purchasing digital gold.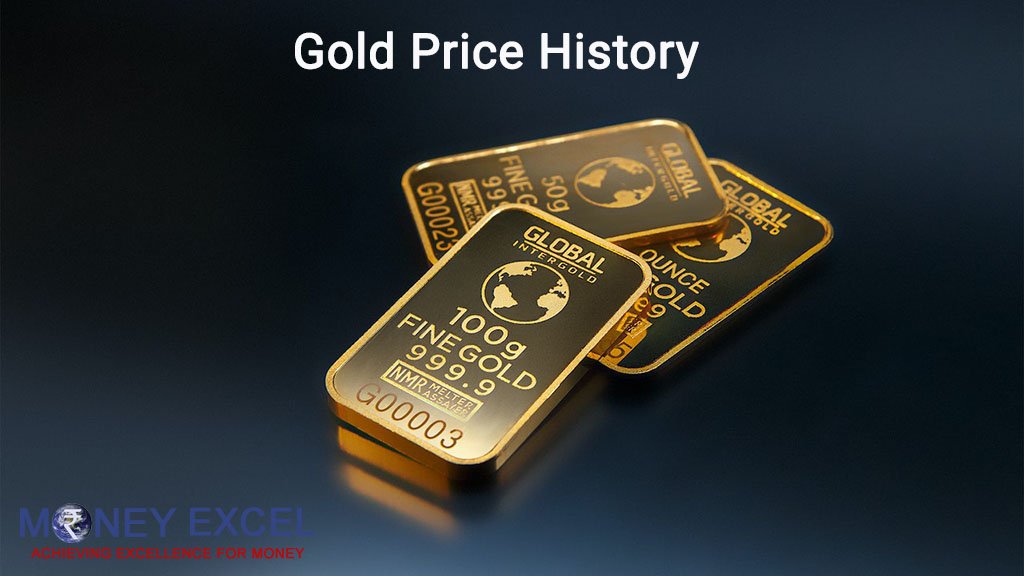 Gold Price History – 70 Years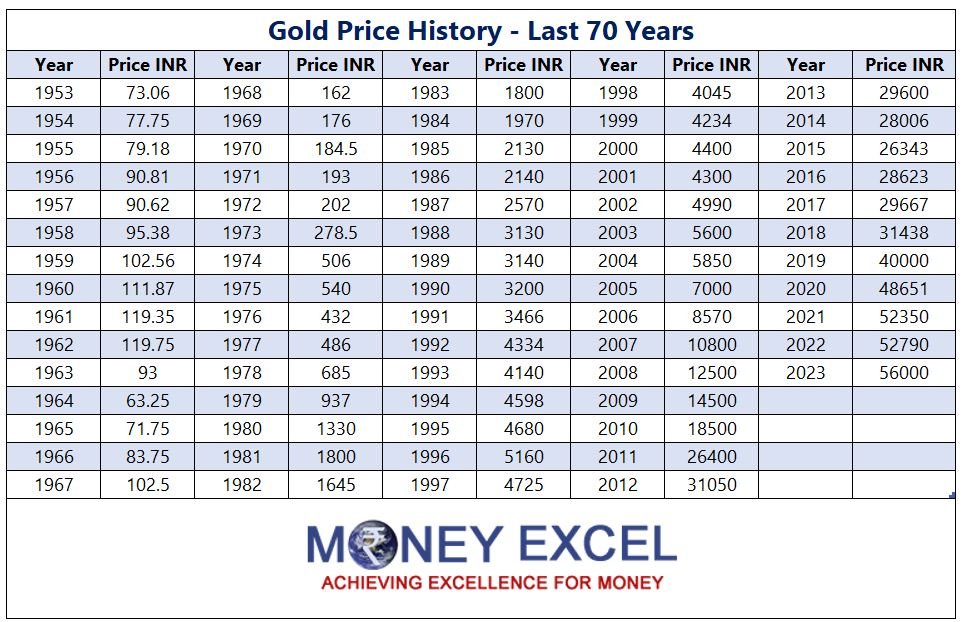 What exactly is Digital Gold?
The purchase of digital gold is an alternative to purchasing physical gold. Digital Gold can be purchased online and an equivalent amount of physical gold is stored as backup in an insured vault.
The smallest quantity that can be purchased is one rupee. Customers can sell a portion of their gold at market rates. All of this gold is 24K and government-certified. It ensures purity and eliminates the possibility of fraud.
What distinguishes digital gold from physical gold?
As described, digital gold is vault-stored, 24K pure gold that consumers can access through digital channels. Customers can use various platforms to buy, sell, and receive vaulted gold at low ticket sizes around the clock with the click of a button. Gold has become more practical, approachable, and efficient due to this innovation.
On the other hand, physical gold is typically purchased for decorative purposes and is not a wise financial decision. It covers various non-refundable fees such as making charges, storage costs, and so on, transforming it into a burden rather than an asset. Furthermore, keeping gold physically at home is fraught with danger.
The Advantages of Investing in Digital Gold
Investing in the digital form of this golden metal can provide a slew of benefits. These are the following:
#1 Safe storage
The primary benefit of digital gold is its easy and secure storage. The company that provides digital gold will store the gold acquired in secure vaults. Because the buyer does not own the gold, he avoids locker fees and the risk of gold theft or loss.
#2 There is no lower investment limit
There is no minimum investment quantity; an individual can invest in any amount of gold. The individual will receive the amount that they have invested. As low as one rupee of gold can also be purchased.
#3 Make use of it as collateral
As security for loans, digital or electronic gold can be utilized. Some lenders accept it as collateral because it is 24K pure and housed in secure vaults. It saves borrowers from the difficulties of collateral documentation and lowers their risks of loan rejection.
#4 Exchange convenience
Another significant advantage of digital gold is that it can be quickly traded for actual gold, coins, and bullions at any time and from any location. Individuals wishing to convert digital assets into physical ones might take advantage of this flexibility. Individuals who wish to get their hands on genuine gold can have it delivered to their door.
#5 Genuineness
The purity of virtual gold is 99.99% because it is 24K. Buyers do not need to be concerned about purity and authenticity. Fraud is eliminated, and purchasers receive the value for which they paid. Therefore, an individual should start investing in digital gold.
What Attracts People to Invest in Digital Gold?
When you buy digital gold from an authorized dealer, you purchase 99.9% 24K pure gold, the purest form of metal. Vendors selling digital gold have teamed with fintech businesses, banks, and brokerage houses to facilitate digital gold purchases.
When you start investing in digital gold, unlike the old traditional technique of purchasing physical gold, the purity of the gold is no longer an issue.
The security is excellent and theft-free because it is held in a Demat account and cannot be traded by anybody other than the investor.
Investing in SGBs generates passive interest income.
Investing in digital gold incurs no transaction fees.
Because of technological advancements, information on digital investments has reached every household. People are aware of digital gold investments and understand the distinction between buying gold jewelry or ornaments and investing in digital gold.
Because of the decreased interest rates on fixed deposits, people are investing in better and safer investment alternatives, such as digital gold.
Last Word
The world is increasingly transitioning away from traditional physical assets and toward digital assets. Despite various difficulties, such as investment limits and the lack of a governing agency, virtual gold is a profitable investment alternative. It provides versatility, purity, and good value for money. The digital gold breakthrough has made gold accessible to everyone. No matter where you are or how much money you want to invest, digital gold will always provide real-time access to market prices, quality assurance, and safety. Not only that but unlike traditional gold sales, digital gold may be sold for a total value in minutes.