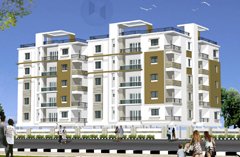 As real estate market is down many real estate developer are waiting for prospective buyers and buyers are waiting for price correction.
Some leading property developer has started reducing price of property. In other end many developer are offering discount in other way. Even luxurious housing scheme are also offering discount now a days.
Some developer are offering direct discount while other are offering discount in terms of 20:80 financing scheme which allows the customer to pay only 20 percent at the time of booking and the remaining at the time of possession. Even some leading developers are offering free stamp duty and registration for early birds.
In most of the cases it is found that it is nothing but publicity stunt. Most of these offers are misleading because most builders have now started increasing the loading charges for super-built up area. Hence the buyer will ultimately have to pay a higher price. These are just schemes to attract buyers.
Developer charge buyer on the basis of super built-up area – this includes the carpet and built-up area as well as the area taken up by common spaces like the staircase, lobby, parking space, lifts and even the terrace and building maintenance room. In most of the cases developer do not mention about this facility in legal documents.
Luxurious project contain more such facility and more loading. In some cases it is found that loading is equivalent to 50%. A 50% loading means that 50% of the all the carpet area is made for common usage.
The developer adds facilities that the law does not require him to. He adds these spaces because they enhance ambience to his project.
For example, the law requires a residential building to have only one parking place for one flat but in most of case it is found that this parking place is also considered in common facility and buyer is charged for it.
Loading on property is just like hidden charges to property. If you find difference in price between two property in same area just check the extra amenities between the 2 projects and you can find on your own is the loading factor is justified or a gimmick.