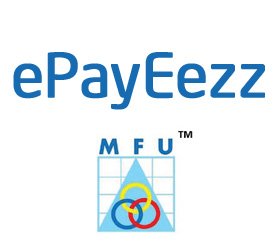 PayEezz Mandate facility for mutual fund SIP is completely online now. At MF Utility you can start your SIPs with a click of a button without any paperwork. You just need Aadhaar card linked to your mobile number and bank account. Here is a process to set PayEezz Mandate Online at MF Utility.
If you are investing in mutual funds via MF Utility, you might have faced difficulties in registering the PayEezz debit mandate for your SIPs. Lot of paperwork, issue of form filling, signature mismatch, and unavoidable delay are few negative of the offline process. This process is entirely converted to online process. You can set your ePayEezz mandate using Aadhaar Authentication within few minutes.
What is PayEezz?
PayEezz is one time an ECS mandate required by MF Utility platform for SIP. It is to authorize MFU for debiting bank account up to mention amount in the mandate form. In short, PayEezz is one type of payment mode. The other payment modes are net banking, NEFT and RTGS.
PayEezz is an old method. A newly launched method is ePayeezz.
ePayEezz mandate for starting your SIPs online
The basic requirements of ePayEezz mandate are given below.
Only resident individual with Common account number (CAN) registered with MF Utility can use this facility. NRI cannot use this facility.
Your Aadhaar number should be linked to your mobile and your bank account should be linked with Aadhaar for using this facility.
The maximum transaction limit for ePayeezz is 1 Lakh.
Also Read – MFUtility Mutual Fund Investment Platform
How do I setup ePayEezz mandate for SIPs?
Follow the steps given below to setup ePayEezz mandate for SIPs on MF Utility Platform.
Go to mfuonline.com and log in using username and password.
Select ePayEezz Registration under Account tab. Refer to the image given below.

You can see all your registered bank accounts on the screen. You need to click on the Edit icon to start ePayEezz registration. If your bank account details are not visible you need to register it by filling physical form.
You will be able to see pre-filled form. You need to enter maximum amount and start date, end date for this mandate form. Accept terms and condition and submit the form.
You will be taken to the BillDesk page where you need to enter your Aadhaar Number. It is required for e-singing.
Once you proceed to sign using Aadhaar, OTP will be generated on your Aadhaar registered mobile phone. Enter OTP and click on the submit button.
You will get confirmation on the screen. It is confirmation for successful registration of ePayEezz.
Bank has to still confirm this registration. Bank takes approximate two days for the confirmation.
In order to trace your request, you need click on ePayEezz Tracker under Status Tab. You will be taken to another page where it will show status.