In today's digitized landscape the online casino industry has witnessed remarkable growth. Among the myriad payment methods available, Apple Pay stands out as a secure and user-friendly option. This article delves into the seamless experience it offers to casino enthusiasts. This article delves into the seamless integration of Apple Pay as your preferred casino payment method, enhancing your gaming experience.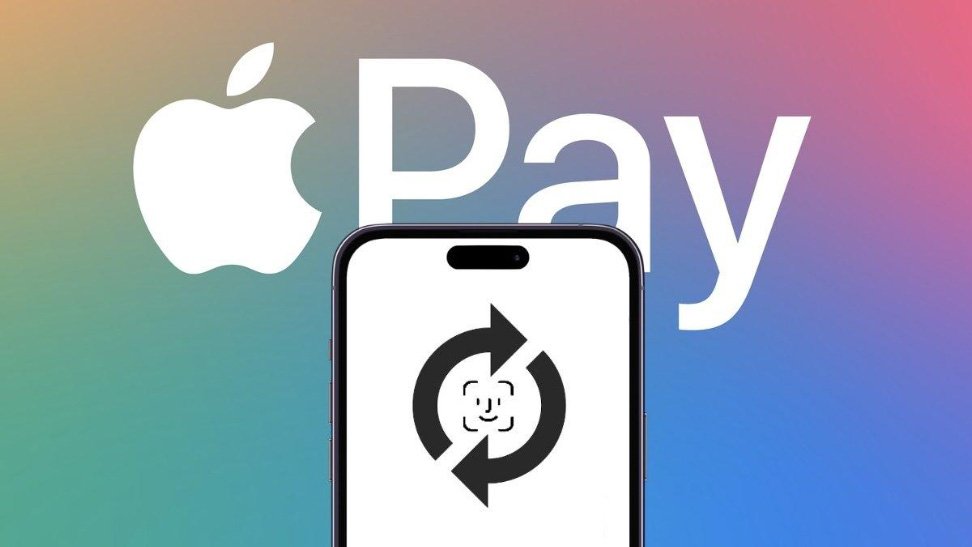 Apple Pay: Effortless and Secure Digital Payments
Apple Pay, a ground-breaking digital wallet service provided by Apple Inc., has streamlined and fortified payment transactions across multiple platforms. This service, compatible with an extensive array of Apple devices—such as iPhones, iPads, Macs, and Apple Watches—empowers users to conduct transactions seamlessly, whether in physical stores, iOS applications, or on the web through Safari.
Apple Pay transcends the conventional realm of credit and debit card transactions by digitizing and supplanting magnetic stripe-based exchanges at point-of-sale terminals. This seamless metamorphosis is made possible through the amalgamation of Near Field Communication (NFC) technology, Apple's advanced security measures, such as Touch ID and Face ID, and the secure enclave, a fortress for safeguarding sensitive card data.
"When considering the utilization of Apple Pay in brick-and-mortar establishments within supported regions, one must possess an iPhone 6 or a later model or an Apple Watch. Conversely, when engaging in online transactions within applications or on websites that extend Apple Pay support, a wider spectrum of devices is compatible. This includes iPhones, iPads (specifically iPad Pro, iPad Air 2, iPad mini 3 or later models), and Macs, provided they are paired with a nearby, configured Apple Pay-compatible iPhone or Apple Watch.
Establishing Apple Pay is a straightforward process. Users simply navigate to Wallet (formerly Passbook), tap "Add Credit or Debit Card," and follow the intuitive prompts. When making in-store purchases, there's no need to wake your iPhone or launch an app. Just position your iPhone close to the payment terminal, using your finger on Touch ID for authentication. For Face ID users, double-click on the side button and a glance at the screen is all it takes, followed by holding the iPhone near the reader. Apple Watch users can double-click the side button and present their device to the reader.
In a nutshell, Apple Pay offers a seamless, secure, and convenient method for conducting transactions, enhancing your payment experience with the effortless integration of your Apple device.
Apple Pay's Ascendance in Online Casino Banking
Apple Pay has gained considerable prominence as a preferred payment method within the realm of online casinos. Its adoption brings forth a plethora of noteworthy advantages:
Apple Pay's interface, renowned for its simplicity, expedites transactions seamlessly. By selecting Apple Pay as your payment method and completing authentication via Touch ID or Face ID, the payment process unfolds with remarkable ease.
Transactions conducted through Apple Pay are virtually instantaneous, allowing players to promptly immerse themselves in their preferred casino games following a successful deposit.
Apple Pay employs an advanced security mechanism known as tokenization. This technology substitutes your card number with a unique digital code for each transaction, enhancing the protection of your card details. Additionally, Apple Pay ensures that your sensitive information remains confidential by neither sharing it with the merchant nor storing it on your device.
Apple Pay's design is underpinned by a commitment to safeguarding your privacy. Apple refrains from retaining any transaction data that could be traced back to you, thus ensuring the utmost discretion for your casino-related activities.
The growing popularity of Apple Pay has led to its widespread acceptance among online casinos. This expansion offers a broad spectrum of options for players, facilitating the seamless integration of Apple Pay into their gaming experiences.
Harnessing Apple Pay for Casino Transactions: A Comprehensive Guide
As Apply Pay is becoming popular for online casino banking, it's essential to understand how to utilize this efficient payment method effectively. Here is a step-by-step guide to assist you in seamlessly using Apple Pay for casino payments,
Verify Apple Pay Compatibility
Before proceeding confirm that your chosen online casino supports Apple Pay as a viable payment option. This feature is now readily available in numerous reputable online gambling establishments.
If you haven't already, commence the setup process for Apple Pay on your compatible device. Access your device's settings, then choose "Wallet & Apple Pay." Carefully adhere to the on-screen instructions to add your preferred credit or debit card methodically.
Access the Casino Platform
Open the online casino application or visit the website and log in to your established account.
Locate the Deposit Section
Within the casino platform, navigate to the deposit or cashier section. It is where you will commence your transaction.
Elect to utilize Apple Pay as your designated payment method.
Authenticate Your Payment
Employ the device's biometric authentication features, including Touch ID or Face ID, to validate and fortify your transaction. This additional layer of security guarantees the highest level of safeguarding for your financial data.
Thoroughly review the provided transaction details, ensuring accuracy, before confirming the deposit amount.
Begin Gaming with Confidence
Once your payment is approved, you can immediately immerse yourself in your preferred casino games. The swiftness of Apple Pay's transactions minimizes potential delays, allowing for a seamless gaming experience.
Final Thoughts
Apple Pay's rising popularity in the realm of online casino banking offers players a host of benefits. Its ease of use, swift transactions, robust security, and commitment to privacy make it a compelling choice. With an ever-expanding list of accepting casinos, Apple Pay is undoubtedly transforming the landscape of online gaming payments, enhancing convenience and peace of mind for players.