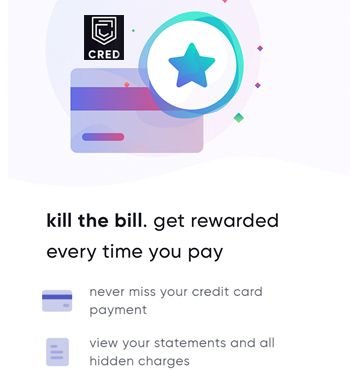 There are multiple ways to make credit card payment CRED is one of them. CRED offers rewards for credit card bill payment. CRED is a mobile app that helps you to manage multiple credit cards.
Suppose you have multiple credit cards and you have difficulty in managing credit card payment CRED app is for you. Apart from clearing credit card dues, you can view all credit card statement, recent transactions on a single console. Let's review the CRED App.
What is CRED?
CRED is a mobile app that offers cashback and rewards on bill payment. The rewards are given in terms of CRED coins. These CRED Coins can be redeemed for various lifestyle products & services. This benefit is on the top of normal cashback and rewards offered by the credit card.
It is AI-based app that also offers features such as due date reminder, spend analysis and other card usage statistics.
It is a membership-only app. You should have excellent credit score 750 or above to use this app. This app uses Experian & CRIF credit score to determine membership eligibility.
How to use CRED App?
Follow the simple steps given below to use CRED App.
Download and install Mobile app form Google Play (Android) / Apple Store (IOS)
Open the app and click on "Apply Now".
Now enter your mobile number linked to your credit card.
You will get OTP on mobile number.
Once OTP is verified you need to enter your first name and last name.
Now the app will check for your credit score based on mobile number and name.
You need to enter your email id for sending your credit report.
It will display your credit score on the screen. If your score is more it allows you to subscribe to this app.
The app will try to find out associated credit card alternatively you can also add credit card manually.
The app will verify your card instantly.
Now you can make use of this app for clearing credit card dues.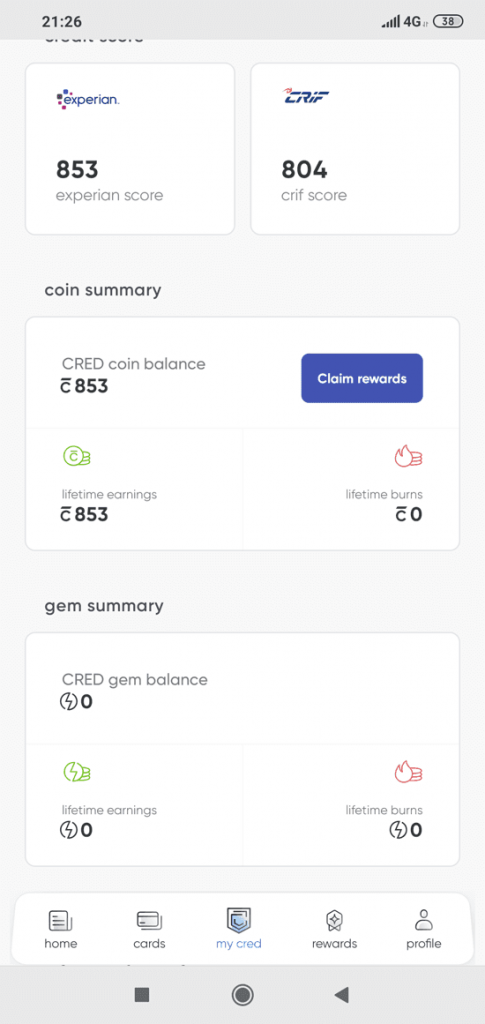 CRED App Review
It is very easy to download this app. The user interface of this app is very good. The step for registration is lightning fast. On the registration is promptly display credit score and add CRED coin balance on the registration.
You will get your Experian credit report on your email id. It also detects your registered credit cards. In case the app is unable to detect credit card you can add it on your own.
The app is integrated with WhatsApp. It is sending payment reminders, hidden charges, and reward updates on Whatsapp.
I have tried to make credit card bill payment of ICICI and it works instantly. I have got CRED coins worth bill payment amount.
Initially, I was worried about the security of app but going through the documentation and other details I found that CRED App is maintaining the highest security standards including application-level encryption. The app security section describes more detail about privacy practice, data security and standards followed by them.
CRED is associated with leading brands such as amazon, levis, Ubar, zamato, cleartrip,flipkart, bookmyshow, bigbasket, ixigo, cleartax, swiggy etc.
Based on my experience pros and cons of this app is given below.
Pros
Single Interface to manage all credit cards.
WhatsApp Integration for bill reminders and hidden charge details.
Instant Credit score reports on registration.
Extra rewards and easy redemption process.
Track of payment history and rewards.
Refer friends and earn additional rewards.
Cons
You need to burn more CRED coins to get any reward offer.
If we compare this app with other apps such as PayTm this app requires improvements in terms of a premium feel.
In review rating few users have complained about customer support.
At last, I would like to say that CRED is a wonderful app that helps you in managing multiple credit cards as well as earning rewards. Credit card geek with a higher credit score should use this app.