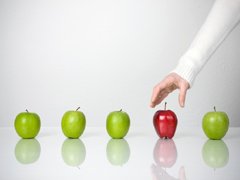 Good health is the most valuable asset that we have, but nowadays with increasing levels of stress, negligible physical activity and changing lifestyle our vulnerability to diseases is increasing at an alarming pace.
The cost of healthcare is rising everyday indirect costs is more than the cost of your treatment, like – hospital room rent, nursing expenses, post discharge expenses, recuperating expenses, ambulatory charges etc account for a major part of the overall cost incurred. Lack of sufficient savings or a suitable health policy may force you to compromise on the quality of medical treatment.
Health insurance is a must as it saves money and covers unexpected calamities.  Life is unpredictable, insurance can make it safe and secure from bearing huge loss. Health insurance in India is affordable and carries the assurance and freedom from insecurities that threaten life now and then.
Health Insurance Comparison:-
We are herewith comparison of health insurance products available in different categories on the basis of some crucial variables to help you pick the most suitable ones.
Individual health insurance policy:-
This is the policy where policyholder himself is covered in times of health problems. Comparison of policy under this category is given below.
Premium in above example is for Sum Assured 5 Lakh for 30 year old Non Smoker person.
Family floater health insurance:-
This is the policy where sponsor owns the policy and the people covered under it are called its members. You can protect your full family under this med claim policy. Comparison of policy under this category is given below.
Tax benefits Under Medical Insurance:
Health insurance also helps to save tax under section 80(D) of income tax act. This way you get dual benefit with health insurance as you save on tax as well as save on medical expenses.
We hope that above chart will help you to arrive at decision that which health policy is best as per your need.
You may also like:- Comparision of 27 Term Plan