Every business comes with its share of unavoidable costs. Both online and offline businesses bear costs for maintenance, spoilage, and taxes.
But one of the major concerns of online businesses is chargebacks. These can sometimes seem inescapable, but you can avoid chargebacks.
They can cause potential damage to the revenue and reputation of online businesses. Chargeback preventions are, at times, difficult and time-consuming. Thus, every online business needs to figure out ways to prevent them in the first place. 
If you're finding it difficult to understand where to start from, don't worry. This article provides a comprehensive guide to safeguard your company from potential chargebacks. At the same time, you may also read to know about Chargebacks911 and get a basic idea about the same.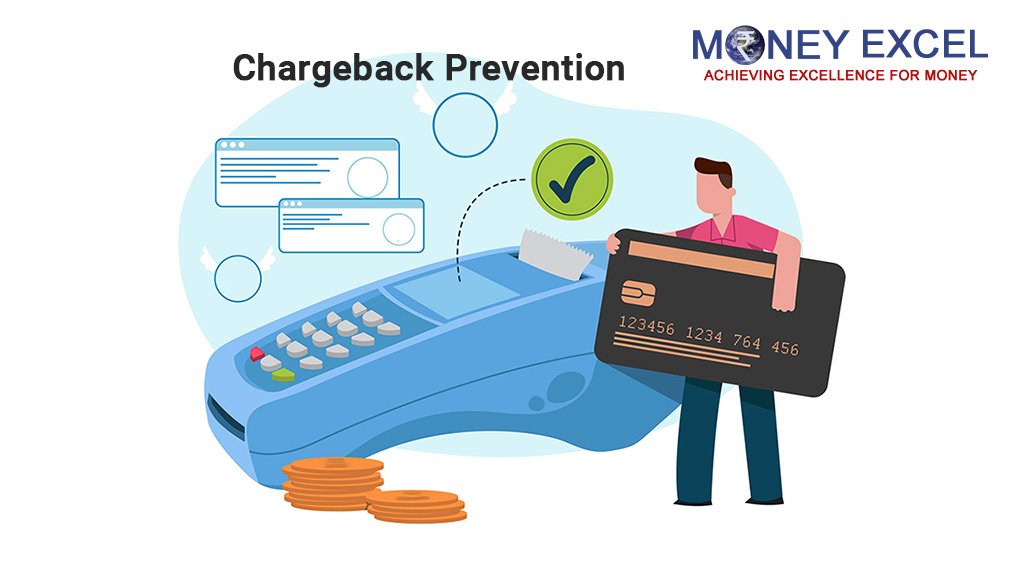 What Are The Common Chargeback Possibilities?
Chargebacks can occur due to several reasons. First, we'll discuss the most common ones. Then we can move ahead with the prevention strategies.
Chargeback of Merchant Errors
A 'merchant error' in chargebacks refers to a specific mistake made by the online business. Here, it failed to deliver the purchased item/s as per the cardholder's request. 
It also implies that the business had imposed an incorrect charge due to duplicate or unauthorized transactions.
Merchant errors mainly occur because of their:
Unclear policies

Misleading marketing

Shipping problems

Unresponsive customer service

Processing errors
Chargeback of Criminal Fraud
Criminal fraud is widespread when it comes to chargebacks for online businesses. This happens when someone uses stolen credit cards for unauthorized transactions. The rightful cardholder can issue a chargeback upon finding transactions that they did not start. 
Chargeback of Friendly Fraud
Friendly fraud is when chargebacks are illegitimate. In such cases, the chargeback reversal percentage is also higher. These chargebacks help online businesses improve their reputation with banks.
The Ultimate Guide to Chargeback Prevention for Online Businesses
When it comes to chargeback prevention, there are numerous options available for online merchants. They first need to identify the source of chargebacks and then work out a strategy that effectively prevents them. Selecting the right strategy will give a long-lasting ROI and help maintain the company's reputation.
So, without much ado, let's check out the various chargeback prevention methods.
Clear And Transparent Communication
One of the fundamental strategies to prevent chargebacks is establishing clear and transparent customer communication. This is important for online businesses because they operate in the virtual space.
Online businesses must ensure clear terms and conditions, product descriptions, pricing details, and refund policies. They can also offer the following to maintain transparency in their communications:
Email service

Live chat

Multiple customer helpline numbers
These help customers reach out to online businesses in case of queries or concerns. They also reduce customer frustrations and misunderstandings. These result in preventing chargebacks.
Secured Fraud Detection System
Online businesses must invest in robust fraud detection systems. They can use tools like
Card security codes (CVV / CVC)

Address verification service (AVS)

3D secure authentication
These methods provide an extra protective cover against chargebacks. Many online businesses today use AI or ML algorithms. These analyze transaction patterns and raise an alert whenever they find anything suspicious.
These also help to investigate potentially fraudulent orders and thereby reject transactions. Online businesses can reap instant advantages using these solutions and prevent chargebacks.
Detailed and Accurate Order Documentation
Maintaining and filing a detailed record of all customer transactions is crucial for online businesses. It helps them prevent possible chargebacks. They should archive every transaction detail. These include:
Shipping address

Customer information

Purchase history

Timestamps

IP addresses
In case there is an event of a customer dispute, online businesses can refer to these documents. It helps them cross-check for customer authorization. These documents help in chargeback claim resolution and also prevent potential financial losses. 
Prompt Customer Support
Besides having good customer support service, you should also focus on addressing customer issues on time. A timely response demonstrates a commitment to service. It also reinforces trust in both existing and potential customers. 
It will also be beneficial if online businesses offer a streamlined return process. This way, they can prevent chargebacks. It will further encourage the customers to request direct refunds. Thus you need to maintain a proactive and professional outreach service. This helps in building positive and long-term customer relationships.
Easy Refund and Returns
Easy and transparent return and refund policies are important for chargeback prevention. Online businesses must mention their return, exchange, and refund policies on their websites. This can help them nullify chargebacks.
Make sure to add a click-box for customers to acknowledge the policies before they place an order. This avoids misunderstandings and manages customer expectations. Online businesses can also offer store credits and partial refunds. This helps to hold on to customers while keeping a check on financial losses.
Optimize Checkout Experience
A streamlined and simplified checkout process is very important for chargeback prevention. It will ensure that no errors arise that can lead to chargebacks.
Online businesses should also tie up with reputed patent gateways. These have robust, in-built fraud protection features. These make the purchase process secure, seamless, and error-free. As a result, businesses can combat chargeback issues and improve customer satisfaction.
Final Thought
Often, when you feel you cannot handle repeated chargebacks, you can seek help. Professional chargeback companies audit your business, customer base, and transaction records. They offer some of the best prevention tools you can employ in your business.
Chargebacks damage both the funds and the face of an online business. So it is important to have good knowledge about the pros and cons of online transactions. Thus, you can establish your company as a leading e-commerce platform without compromising on revenue.
FAQs
What are chargeback prevention alerts?
Online business platforms install chargeback prevention alerts in their billing systems. These notify the merchant in case of suspicious transactions.
What will happen if I get too many chargebacks?
If your chargebacks cross a pre-defined number, your business will be a high-risk one.
What is a No Chargeback Agreement?
The No Chargeback Agreement requires a customer to work out disputes directly with the online merchant. They don't involve the bank in this case.