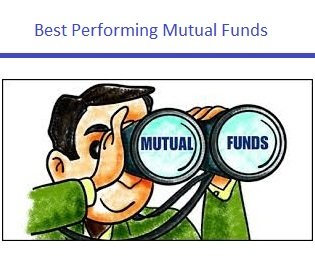 Mutual funds are one of the best investment options for the long-term wealth generation. However, the biggest problem is to identify best mutual fund for the investment. There are thousands of mutual funds which make the task of investor difficult when it comes to actual investment.
Which one is the best mutual fund for investment? Have I selected the right mutual fund? These are the most common questions asked by the investors. It is difficult to answer these questions because risk profile, investment horizon, objectives are different. Apart from this, there are multiple other factors that affect selection of mutual fund.  One such factor is a performance of the fund.
In this post, I will share information about factors you need to consider for the selection of mutual funds. I will also share information about Best performing Mutual Funds India last five years.
Also Read – Top 10 Best Mutual Funds SIP to invest in India for long term
Factors to consider before choosing the right mutual funds –
Performance of the Scheme
The past performance history of the scheme is an important factor for the selection of mutual fund. You need to at least consider 3-5 year tenure of the fund while evaluating part performance.
Investment objective and category
Another factor is investment objective and category of fund. The objective of a fund should meet your investment objective and risk profile.
Expense Ratio
The expense ratio is one of the important factors that affect mutual funds return. Higher the expense ratio means a lower return. You should select a fund with low expense ratio.
Fund Manager Tenure and credibility
A Fund manager is a person who makes the decision about buying, selling, or holding the stock in the mutual funds. The returns of the fund depend on the decision taken by the fund manager and its expertise.
Tax Implication and Lock-in period
If you want to reduce tax burden you need to select ELSS (Equity Link Saving Scheme). However, ELSS comes with a lock-in period of 3 years.
Fund Rating
You should also check rating of the fund. You should select fund with higher CRISIL ranking 4 Star or above.
Also Read – 10 Best Stocks to buy for the long term
Best Performing Mutual Funds India last five years
Below is the list of best equity-based mutual funds in India with good performance history (last 5 years).
Note – Above details is as of Sept-2017.
However, you also need to keep in mind that past performance does not guarantee the future performance. So, you need to be careful in the selection of mutual funds.
Points to Consider before making Investment in Mutual Funds
You should be absolutely clear about time horizon expected return and investment objective before making an investment. You should build your mutual fund portfolio based on your financial goals.
It is not necessary to invest in multiple mutual funds. Invest in few mutual funds based on your goal. It is not necessary to invest in each category mutual funds to build your portfolio.
Always select SIP route for investment rather than doing lump sum investment. Invest in mutual funds for the long-term at least 3 years or above. If you are a risk adverse investor you can start building your portfolio by investing in debt or balance funds.
Never invest in mutual funds based on tips. Carry out proper analysis and research before making an investment. If you are unable to identify mutual fund take advice from expert or CFP.
Carry out assessment and balance your mutual fund portfolio at regular interval. Consider STP (Systematic Transfer Plan) for switching from one mutual fund to other.
If your mutual fund portfolio is generating negative returns, do not panic. Don't redeem or Stop SIPs. Avoid taking any decision based on short-term market movements. Continue your SIPs for the longer period.
Prefer direct mutual funds scheme. Always invest in Growth based mutual funds over dividend based mutual funds. Stay away from New Fund offers (NFOs).
Please Remember "Mutual Funds Investments are subject to market risks. Please read the offer document carefully before investing".
You might have already invested in mutual funds. You may or may not find your funds in above Best performing mutual funds that does not mean that your selection is wrong. Remember that there are thousand numbers of mutual funds scheme and selection terminology selected by every individual is different.
Stay invested in your mutual funds and monitor performance of the funds closely.