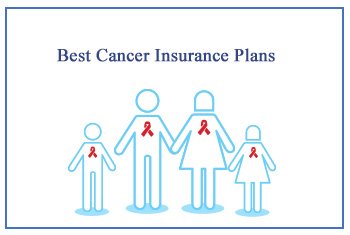 Cancer Insurance – The number of cancer victims is increasing day by day. Cancer is an uncured life-threatening disease that comes with a lot of financial burdens. One of the best ways to withstand this burden is by purchasing a cancer insurance plan. The prime objective of this insurance is to provide coverage against cancer disease. The cancer insurance policy provides a payout to the policyholder in case of a cancer diagnosis. The payout can be used for meeting the expense of chemotherapy, radiation, surgery and hospitalization cost. Most of the policy covers all types of cancer starting from early-stage to the last stage.
Key Features and benefits of cancer insurance
Cancer insurance plans offer comprehensive insurance cover for cancer.
Many plans provide regular income or lump sum payment on the detection of cancer. Future premium payment will be waived off on the detection.
Insurance coverage will continue even after the diagnosis of early stage of cancer.
Increasing sum assured option is available as a feature benefit.
Tax benefits is available under section 80 D.
Also Read – Top 5 Best Health Insurance in India 2019
Things to consider while buying a cancer insurance
One should consider the following factors while buying a cancer insurance policy.
Sufficient sum assured
The first thing to consider is the sum assured. You need to purchase an insurance policy that covers growing expenses of cancer treatment. It is advisable to go a for higher sum assured.
Coverage Exclusion
You also need to check the exclusion of the policy. Few plans come with exception of few cancer such as skin cancer. Cancer caused by sexually transmitted infections, nuclear or chemical contamination.
Payout on Detection
Another thing to consider is payout on the detection. Few plans pays 30% on early-stage and 70% on a major stage. Few plans pays 100% payment on detection.
Additional Policy Benefits
Few insurance companies provide additional policy benefits such as waiver of premium on detection, regular income for fixed period etc. You need to consider all additional add on while buying an insurance policy.
Waiting period and survival period
It is a good idea to check for a wait period and survival period while buying a cancer insurance policy. A waiting period is a period you need to wait before the policy starts coverage. The survival period is a time where policyholder needs to survive to claim benefits.
Best Cancer Insurance Plans
Based on popularity and key features offered few shortlisted Best Cancer Insurance Plans are given below.
ICICI Pru Heart and Cancer protect is two in one plan that provides coverage against heart attack and cancer. This plan pays lum sump amount on the diagnosis of cancer or heart attack. Key features of ICICI Pru Heart/Cancer Protect are given below.
Two-in one policy that provides higher coverage in affordable price.
100% payout on the diagnosis of major conditions.
Long term policy coverage up to 40 years.
3-add on benefits of income protection, hospital cost coverage and protection against rising cost.
Zero premium payout on diagnosis. Policy cover will continue for the policy term.
Pre-existing conditions are not covered.
HDFC Life Cancer Care is next in the list of best cancer insurance plan. This plan also offers lump sum benefits on the diagnosis of cancer. Key features of HDFC Life Cancer Care are given below.
Lump sum payout is provided on the diagnosis of major as well as early stages of cancer.
Future Premiums for next 3 policy years will be waived off on receiving a valid claim of cancer diagnosis.
Under Gold and Platinum option, the Sum Insured will be increased by 10% every year.
Three different plan with income and increasing benefit options.
No medical requires for buying this policy.
Aegon Life icancer insurance plan is next in the list of best cancer insurance plan. It is an online insurance plan. This plan is designed to provide benefits at every stage of the disease. Key features of icancer insurance plan are given below.
Online purchase and storage option.
Get coverage of all type cancer except skin cancer.
150% of sum assured on being diagnosed of Critical Stage Cancer.
Waiver of premium once a claim for major stage cancer is approved.
Get lamp sum payout at any stage of cancer.
Do you need cancer insurance plan?
Truly speaking no one wants to be detected by cancer. It is one of the worst life-threatening diseases. One goes through a lot of pain physical, mental and financial in this disease. In a few cases, recovery is very difficult or not possible. The cases of cancer are rising and it can happen to anyone regardless of family history or lifestyle. Thus it is a wise option to buy a cancer insurance plan to save yourself and your family from financial burden.