In recent years, the financial landscape of Sri Lanka has witnessed a paradigm shift, with online loans becoming increasingly popular. With technology driving change across multiple industries, it's no surprise that the financial sector too is undergoing transformation. But why are so many Sri Lankans moving towards online loans instead of sticking to traditional banks? Let's dive deep to uncover the benefits of online loans over traditional banking in Sri Lanka.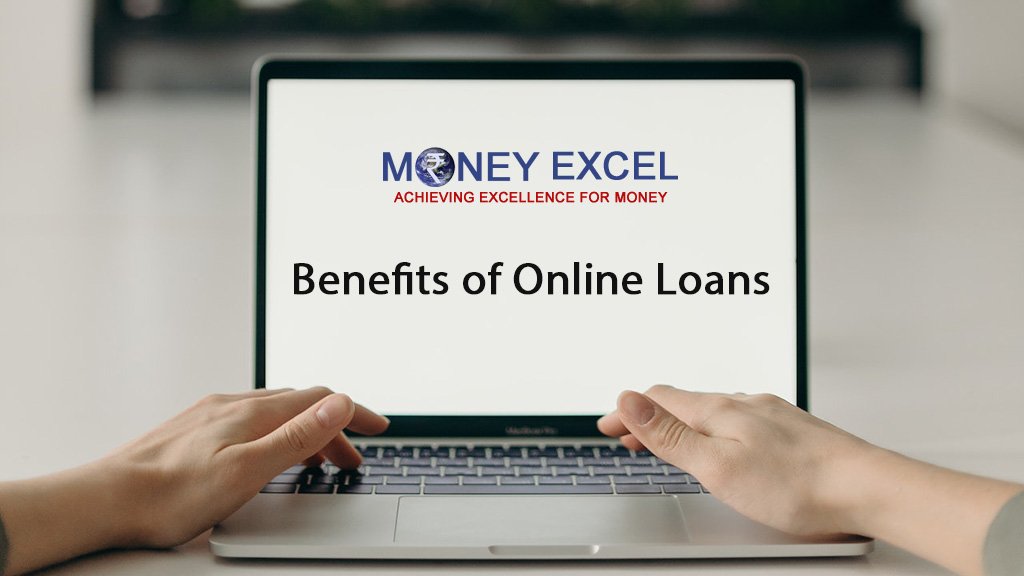 Benefits of Online Loans Over Traditional Banking in Sri Lanka
Speed and Convenience
Immediate Decisions: Online loan platforms, like Cashx, often provide instant loan decisions. Traditional banks might require several days or even weeks to approve a loan.

24/7 Accessibility: While banks have operating hours, online loan platforms are accessible around the clock, allowing users to apply for a loan whenever they need it.
Minimal Paperwork
Digital Process: Online lenders leverage technology to ensure that the application process is paperless. This is not only eco-friendly but also streamlines the procedure.

Upload Supporting Documents: Gone are the days of manually submitting piles of documents. With online platforms, you simply upload necessary files and await your approval.
Competitive Interest Rates
Lower Overheads: Online lenders often have lower overheads than traditional banks which can translate to competitive interest rates for borrowers.

Tailored Rates: Some online lenders offer interest rates based on the borrower's creditworthiness, ensuring you get a rate that matches your financial profile.
Transparent Procedures
Clear Terms & Conditions: Online lenders, like Cashx, pride themselves on transparency. Terms and conditions are laid out clearly, ensuring borrowers understand the full scope of their loan.

Online Loan Calculators: Many online platforms offer loan calculators, allowing users to get a clear picture of their monthly repayments, total payable amount, and other crucial loan details.
Flexibility
Diverse Loan Options: From personal loans to payday loans, online platforms provide a range of loan products to cater to diverse needs.

Customized Repayment Plans: Borrowers can choose from varied repayment options, ensuring they pick a plan that aligns with their financial situation.
Enhanced Security
Data Encryption: Online lenders employ advanced encryption techniques to ensure that user data is protected and secure.

Regulated Operations: Many online lending platforms are regulated by financial authorities, ensuring that they adhere to strict standards for user safety.
Customer Support
Live Chat & Email

: Most online lenders offer comprehensive customer support via live chat, email, or even phone, ensuring that any queries or concerns are promptly addressed.
Financial Inclusion
Serving the Underbanked: Traditional banks often have stringent criteria, which can exclude a significant portion of the population. Online lenders can serve those who are underbanked, providing financial solutions when traditional avenues fall short.
Conclusion
The rise of online loans in Sri Lanka reflects a global trend of embracing digital solutions for financial needs. The convenience, speed, transparency, and flexibility offered by online lenders, especially platforms like Cashx, make them an appealing choice for many Sri Lankans. As technology continues to advance, it's only natural for the financial sector to evolve, providing consumers with efficient and effective lending solutions.
FAQs
How quickly can I get a loan from online lenders?
Most online lenders offer instant or same-day loan approvals.
Is my data safe with online lenders?
Reputed online lenders employ stringent data encryption techniques to ensure user data remains confidential and secure.
Can I repay my loan early with online lenders?
Most online lenders offer flexible repayment options, including early repayments. Always check the terms and conditions or speak to customer support for clarity.