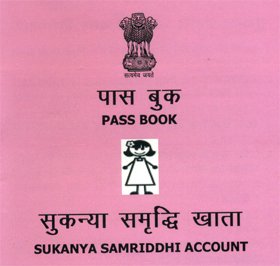 28 banks are now authorized to open Sukanya Samriddhi Account. This information was stated in RBI circular RBI/2014-15/494 dated 11th March, 2015. Let's check which banks are authorized to open Sukanya Samriddhi Account.
List of Banks Authorized to open Sukanya Samriddhi Account
State Bank of India
State Bank of Patiala
State Bank of Bikaner & Jaipur
State Bank of Travancore
State Bank of Hyderabad
State Bank of Mysore
Andhra Bank
Allahabad Bank
Bank of Baroda
Bank of India
Punjab & Sind Bank
Bank of Maharashtra
Canara Bank
Central Bank of India
Corporation Bank
Dena Bank
Indian Bank
Indian Overseas Bank
Punjab National Bank
Syndicate Bank
UCO Bank
Oriental Bank of Commerce
Union Bank of India
United Bank of India
Vijaya Bank
Axis Bank Ltd
ICICI Bank Ltd.
IDBI Bank Ltd.
According to this circular banks are advice to follow rules and regulation of Sukanya Samriddhi Account mentioned in RBI circular dated 2nd Dec, 2014.
It is mandatory to report all transaction done for Sukanya Samriddhi Account by bank. i.e. receipt, payment, penalty, etc to RBI. This is to maintain uniformity in reporting, reconciliation and accounting.
For further information refer to RBI Circular.
Apart from this RBI also provided Specimen Application Form for opening Sukanya Samriddhi Account.
Main Feature of Sukanya Samriddhi Account
This account can be open on girl child name age 10 years or less.
Only single account can be opened for girl child.
This account can be opened at any post office or at banks mentioned above.
It is mandatory to submit birth certificate to open this account.
Minimum deposit amount for this account is 1000 Rs/-
Maximum deposit amount is 1.5 Lac per year.
1% interest is applicable on this account for FY 2015-16.
50% of Amount can be withdrawn from this account on 18th birthday of girl child for education or marriage expense.
This account can be transferred from bank/post office to other bank/post office.
Maturity date of this account is 21 years after opening the account.
Also Read:-
Sukanya Samriddhi Account – Review, Features & Benefits