Diwali 2022 Celebration is started. You must be wondering which Rocket Stocks can lead you to lucrative returns from this Diwali to Next Diwali. CNBC Awaaz has organized a special program in which 8 Diwali Stock Picks or 2022-23 were declared by stock market experts – These stocks are for Samvat 2079.
8 Stock Market experts from leading brokerage houses have shared 8 Diwali Stocks that are likely to get better returns. Here is a list.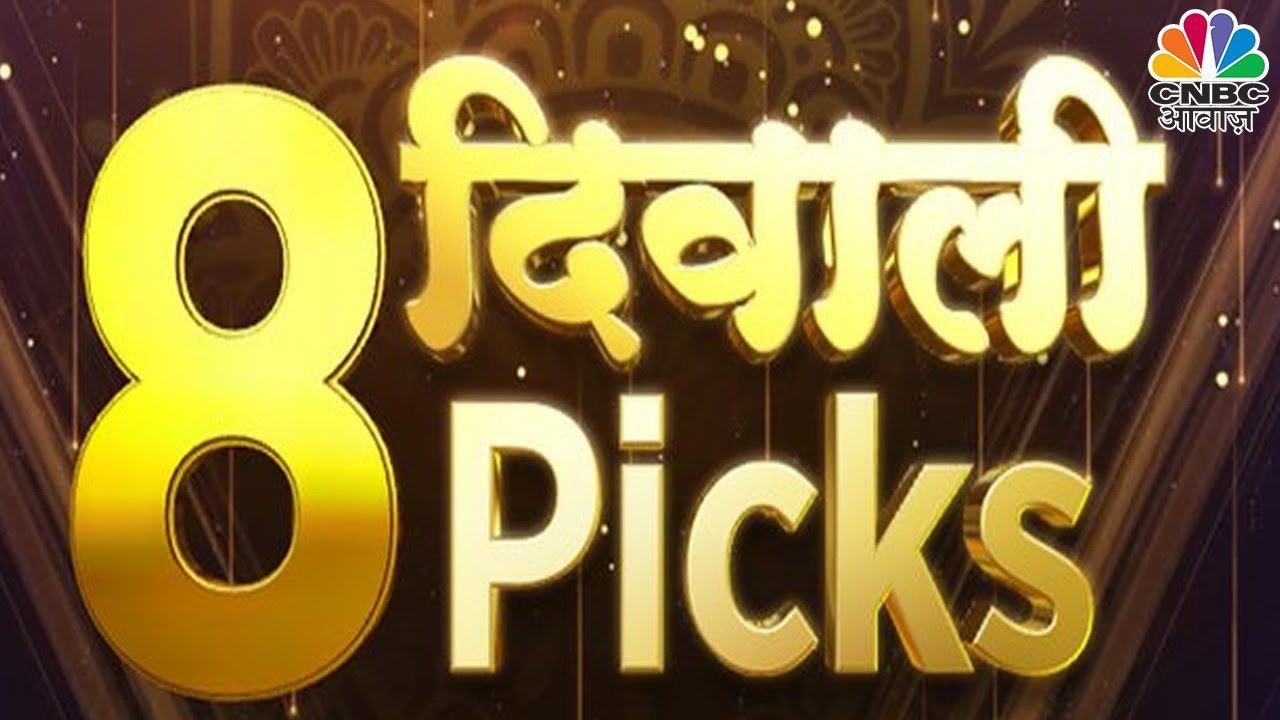 8 Diwali Stock Picks by CNBC & Stock Experts – 2022
#1 Mahindra & Mahindra
Mahindra & Mahindra is one of the best auto sector companies. This Diwali stock is suggested by Geojit Finance. Mahindra & Mahindra is a manufacturer of car and passenger vehicles, Agri equipment, tractor, and commercial equipment segment. The target set for M&M is INR 1800.
#2 Bajaj Finserv
Bajaj Finserv is suggested by Om capital. It is the leading NBFC stock. This company is asset-rich stock. It is zero debt company. The asset quality of this company is stable. This stock is showing very good growth. The next Diwali target set for this stock is INR 2100.
#3 ITC 
ITC is a Diwali stock pick by Motilal Oswal. ITC has a diversified presence across industries such as FMCG, hotels, software, packaging, paperboards, specialty papers, and agribusiness. ITC also deals in the cigarette business. The recent growth in hotels & cigarette is positive. The target set for ITC for next Diwali 2023 is INR 400.
#4 Indusind Bank
Indusind Bank is the next Diwali Stock picks for 2022-23 by Sundeep Bandopadhyay. This stock is from BFSI segement. This stock is likely to perform better in the ongoing year. This bank has shown very good growth in the Loan segment. This bank is showing good growth. The target set for Indusind Bank this Diwali is INR 1450.
#5 TVS Motors
TVS Motors is one of the best two-wheeler segment companies. TVS Motors stock is recommended by Arihant capital for Diwali 2022. This company is showing very good CAGR growth in terms of the two-wheeler segment. Raider and Apache are successful models launched by this company. FII is adding this stock to its portfolio. The target set for TVS Motors is INR 1400. 
#6 Ambuja Cements
Ambuja Cement is the next Diwali stock pick for 2022-23. The demand for Cement is growing and it is likely to grow in the future also. Ambuja Cement is a leader in the cement market. Adani has recently acquired this company and it is likely to give benefits to this company. 
#7 APL Apollo 
APL Apollo is a stock pick by Sharekhan for Diwali 2022. It is a mid-cap stock. APL Apollo manufactures metal and plastic pipes. This company is on capacity expansion. This company has a strong balance sheet. The product demand of this company is likely to grow in the future. The target set for APL Apollo for Diwali 2022-23 is INR 1275. 
#8 Tarsons Products
Trasons Product is a Diwali Stock pick by Anand Rathi. This stock is from mid-cap and small-cap segments. This company is a medical consumable supplier. This company holds a major market share in this segment. Tarsons Product supplies medical equipment locally as well as in other countries also. The growth prospect of this company is very good. The target set for Tarsons Products for Diwali 2022-23 is INR 974.
Over to You
Do you think 8 Diwali Stock Picks suggested by stock market experts are likely to give better returns in the future?
Which Diwali stocks do you prefer and why? Share your views with us by dropping an email on info@moneyexcel.com
(The views content and recommendations expressed in this post are of  leading stock market experts and do not represent those of Moneyexcel.com. Please consult your financial adviser before taking any position in the stocks mentioned)