Experience is an important credential in getting a job. No experience means no job. If you don't have experience or limited skills and still you want to work you need to go for entry-level jobs. Entry-level jobs are for freshers. You can easily get an entry-level job without experience online.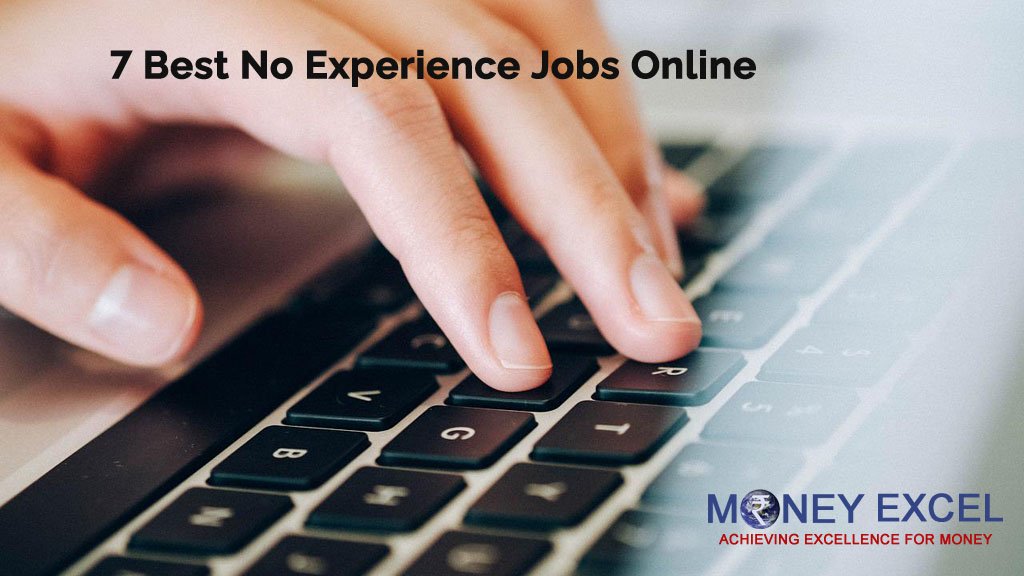 Here are the 7 Best No experience jobs that can be done from home. You can earn $5-10 per hour from these jobs. Flexible working hours and work from home are benefits of these online jobs. You can do more than one job at a time. So, don't wait to select job of your choice and start making money.
7 Best No Experience Jobs Online
Online Teaching
E-learning is becoming very common today. This is mainly due to the increasing usage of technology and the availability of the internet. The Internet is becoming an education hub. If you are good at teaching but don't have any experience you can adopt the profession of online teaching for making money. You can make use of the following websites for online teaching.
Vedantu
Udmey
TutorMe
Youtube
Content Writing
Content writing is next on the list. In content writing, you need to create interesting articles. Many websites offer content writing jobs. You can work on an article (content) basis or contract basis. Many website owners and bloggers are looking for fresh and unique content. You can work online as a content writer. You require writing skills and creativity to make money from content writing. Websites that offer content writing jobs are given below.
Virtual Assistant
Virtual Assistant is becoming popular nowadays. Freshers with no experience can easily find a job as a virtual assistant. As a virtual assistant, you need to work for top-level executives for performing secretarial tasks. Examples of tasks are e-mail typing, letter typing, follow-ups, maintaining schedule etc. You can get a job as a virtual assistant from the following websites.
Graphic Designer
A graphic designer's job is to design logo, design, pattern, advertisement, and lot of other things. You can work as a graphic designer and make money. You require graphic designing tools such as a paint shop, photoshop for working as a graphic designer. You can get a graphic designing job from the following sites.
Online Transcriptions
Online transcription is the job of going through audio sources and creating a summary online. Online transcriptions are required for many businesses. Online transcriptions are required for hospitals, medical services, lawyers, business people, engineers, and other professions. You require excellent writing skills to start a job of online transcriptions. You can get a transcription job as a fresher from the following sites.
Survey Jobs
Online survey jobs can be done with beginners without any experience. The demand for online survey people is growing across the industry. In this job you just need to fill up the survey about products and brands. You will be paid per survey. It is easy to start an online job without any experience. The websites that offer survey jobs online are given below.
Swagbucks
Survey Junkie
Cashcrate
Data Entry Jobs
Data Entry jobs are the best jobs for fresher. In a data entry job, you need to enter data into a specific set of programs. You will be given a specific site or application on which you need to perform data entry work. You require good typing speed to get a job as a data entry operator. The websites on which you can find data entry-related jobs are given below.
Tips for getting No Experience Jobs Online
Few tips for getting job as fresh person without experience are given below.
Make use of multiple websites – You should not stick to one website. Make use of multiple websites to get online job without experience. You should select the website that are genuine and paying money on time.
Showcase your skillset – You need to make your resume. You can elaborate skill that you have while making a resume. Your resume matters a lot.
Learn specific skillset – You should learn specific skill set to get the job. This include typing skills, grip over English language, computer knowledge etc.