Money management is extremely important today. Be it personal or business every penny counts and that's why you should be very vigilant on where your money is going.
Today we will discuss about 6 Best money management online tools. These tools will help you in tracking and recording all type of expense, not only that you can retrieve old history from this tool at any time. These tools differ from each other in terms of features, usability, security etc. Some of these tools are free and some are paid.
Best Money Management Online Tools:-
1 Mint
Mint is very simple yet very effective online tool to track you expense. Just create mint account and you will be able to connect all your account and see consolidated expense report at single place.
Mint can connect all accounts including saving bank, brokerage, retirement, credit card payment etc. Mint takes very good care of security, this tool is protected by highest security standard available in market.
Mint gives you up to date real time information about all your expense at single place.  Mint is currently offering service in USA and Canada.
2 Certify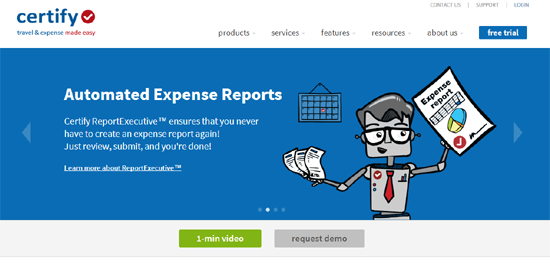 Certify is automated and simplified expense management tools for entire company. Certify can brings automatic expense reports to your entire company, coordinated to your company's scheduling preferences. This is ideal tool for small business.
Certify also provide mobile app which support all smart phones. This mobile app is easy to use to capture all expense on the move.
Certify also provide workflow for review and approval of expense & reimbursement process.
3.Coupa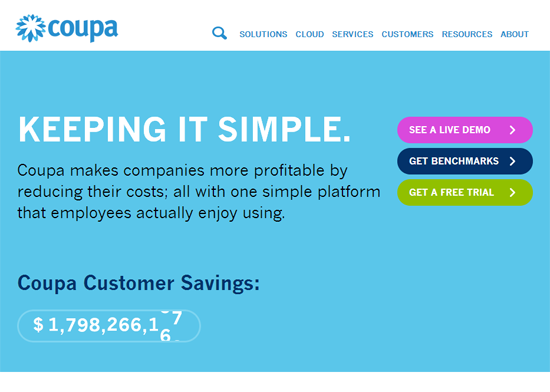 Coupa believes in simplicity. Coupa is ideal tool for business. Coupa makes companies more profitable by reducing their costs; all with one simple platform that employees actually enjoy using.
Coupa suite is bundle tool for spend management, procurement, invoicing, Budgeting and analytics features.
Coupa is paid tool you can get trial before purchasing this tool.
4. Expensify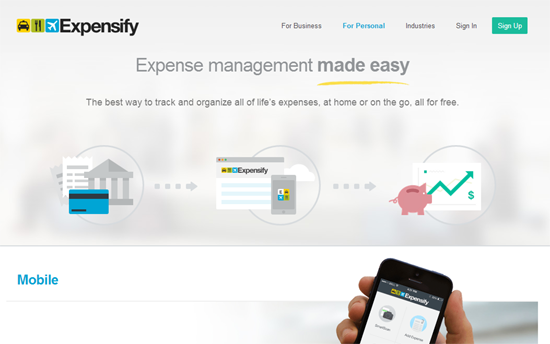 Expensify is online tool for individual and for business. Expensify is best way to track and organize all of life's expenses, at home or on the go, all for free. Expensify completely eliminate need of doing manual entry it imports all bank account and card transactions.
Expensify business module streamline the way your employees report expense, the way expenses are approved, and the way you export the information to your accounting package.
 5. InDinero
InDinero is back office tool which will take care of your accounting, pay roll, tax at single place. InDinero is professional tool built by entrepreneurs for entrepreneurs.
6. FreshBooks
Freshbook is online could based accounting tool. FreshBooks is built for small business owners to get organized and get paid. You'll spend less time billing, and more time getting down to business.