7 AI marketing tools for your business that'll blow your mind. If you thought that only your grandchildren will see AI dominating areas that humans could, well, think again, because there are some cool tools that you need to check out. Over the last few years, the development of AI has skyrocketed. Tasks that would take you hours to complete can now be done in minutes automatically.
In marketing, there are already quite a few things that you can do much faster. The global artificial intelligence market size will grow from USD 328 billion in 2022 to USD 1394 billion by 2029. So how can you harness the power of these technologies in your marketing day-to-day?
AI Marketing tools can help you to automize tasks and achieve better results for your business. Here are 7 AI Marketing Tools for Business that will blow your mind.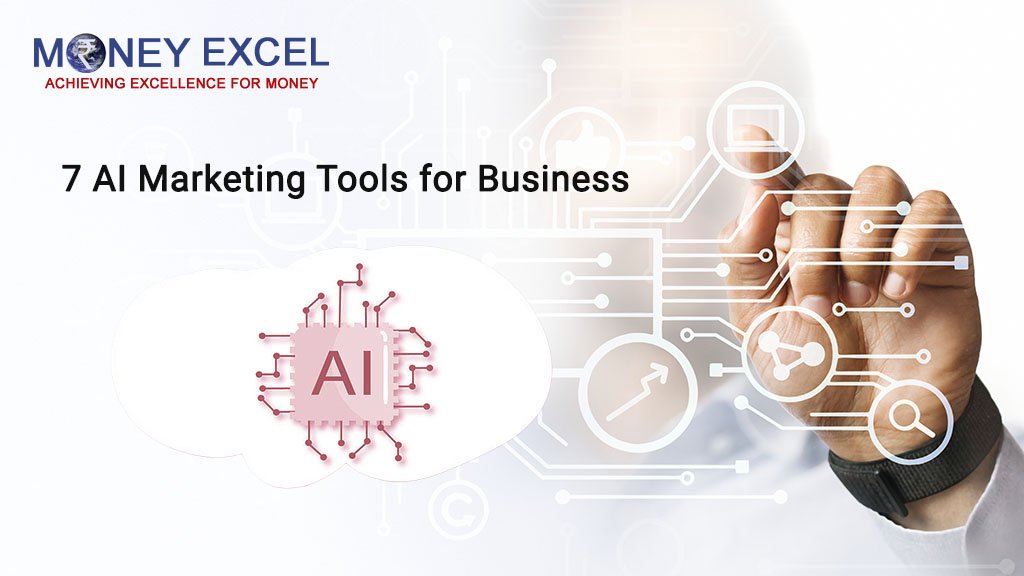 7 AI Marketing Tools for Business
#Copy.ai
This AI tool generates tons of copies from just one basic summary text that you input. From product descriptions to paid ad copy, to even blog titles, it can help in several different areas of marketing activities. It is a free tool and allows you to generate copy with 2000 words per month. For unlimited words, you need to go for the Pro(Paid Plan).
If you hate coming up with presentations because the design sucks, it's messy, or takes a lot of time, this tool is perfect for you. Beautiful.ai uses AI to automatically enhance your designs so that your content looks beautiful. And it adjusts it based on your content. So you don't even need to worry about messing with the layouts.
#3 Profile Picture Maker
Profile Picture Maker (pfpmaker.com) tool makes use of AI to remove the background from your photos. You can use the profile picture generated from ppfmaker to use on social media or even company about pages, or on the executive pages. It is a free tool. It supports JPG and PNG images.
#4 Brandmark.io
For marketing your business you also need to create a logo. Now, you don't even need a graphic designer to come up with a logo for your business. Brandmark.io tool uses AI to create logos automatically for you
based on a set of preferences. It creates dozens and dozens of different variations that you can pick from and choose from. And if you like one of them and want to use in your business, you can purchase that logo right then and there.
#5 Synthesia.io
Synthesia.io is AI video creation tool. This tool allows you to create video in different languages with a click of a button. If you're camera shy and you don't like to talk in public, you may like this one. It generates video that looks almost identical to a human speaking, and it'll almost freak you out because it is pretty realistic. You can generate training videos, and product marketing videos using this tool.
#6 Unscreen.com
Unscreen.com is AI tool that allows you to remove the background from any video that you shoot. You don't need any green screen or complex background to remove the background. You just need to upload the video and select the pixels to remove the background. It is an easy tool and you can make a lot of marketing videos using this tool. It removed all types of complex backgrounds using AI technology. 
#7 Optimove
The Optimove platform combines AI-based marketing tools with customer data. With its dashboard, all data from different platforms can be gathered in one place for a unified view. Businesses can analyze or share information as well as decide on marketing strategies with ease. It can suggest which campaigns to drop based on loss or let you know which customers may be too exposed to company communication. 
Over to you
Do you use any AI based tool for marketing, lead generation, and growing your business? Please share the details with me at sk@moneyexcel.com.