One of the most sought after item by Indians is gold. Since ancient time Gold is considered as a store house of value in India. Be it urban India or rural India, rich or poor India, each one tries to buy gold at the first available opportunity. Ladies always eye for this yellow metal. Mostly they prefer to purchase gold in form of  jewellry.
Whenever one plan's to purchase Gold or gold jewellery, the very first thing that he should ensure is the purity of Gold i.e how pure the gold is?
But here comes a question how an individual can check the purity of gold? So to protect the rights of consumers government has made hallmarking of gold jewellery mandatory in India. Hallmarking of gold jewellery will not only help to keep control on quality and but also safeguard consumers from corrupt jewelers.
We are herewith guideline given by BIS which everybody must read to know the basic facts about gold and what to check while purchasing gold jewellery.
5 Signs for checking purity of Gold
Under Bureau of Indian Standards (BIS) Act, hallmarking agency certifies gold on the basis of Indian standards. In other words, gold jewellery will be evaluated and tested at official hallmarking centers and then certified that the metal conforms to the national and international standard of fineness and purity.
What Sign One Should Check Before Purchasing Gold Jewellery?
One must check hallmark before purchasing gold jewellery. Hallmark consists of five components i.e.
(1)   BIS Standard Mark
BIS hallmark look likes:-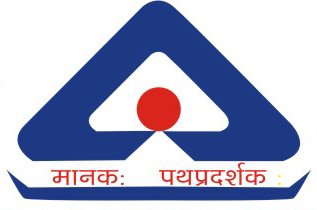 (2)  Purity Grade
Gold purity grade shows how pure the gold is.
999 – 24 carat – Pure Gold
958 – 23 carat
916 – 22 carat
875 – 21 carat
750 – 18 carat
708 – 17 carat
585 – 14 carat
417 – 10 carat
375 – 9 carat
333 – 8 carat
 (3) Mark of Hallmarking Centre
One must check for Logo of Hallmarking centre where the jewellery has been hallmarked. List of hallmarking centres are given here.

(4)  Year of Marking
Alphabets represents the year of hallmarking of jewellery and is decided by BIS e.g. letter 'A' Donates Year 2000, 'J' for 2008, 'N' for 2010 ,'M' for 2011 and 'N' for 2012 etc..
(5) Jewelers Identification Mark
Many jewelers keep their own identification mark of BIS Certified Jeweler/ Jewellery Manufacturer.
Important Points To Keep In Mind While Purchasing Gold Jewellery
Look For :- Jewellery  Showroom selling BIS Hallmark Jewellery.
Buy:- Hallmark Jewellery only. It assures the mark of purity/fitness.
Ask For: – Cash Memo /Invoice which will help BIS to resolve complaints (if any).
Remember Hallmarking charge on Gold Jewellery is only Rs. 25 per article & KDM jewellery is not Hallmarked jewellery. So KDM can not ensure purity of Gold.
For More information visit BIS website: www.bis.org.in
JAGO GRAHAK JAGO.
All that Glitters may not be Gold. Be sure, It is pure!