Living a luxurious life is a need today but a single source of income may not give you such a life. That's why it is recommended to have another source of income or extra money.
Today, I'm going to share some of the easy ways to earn extra money from home. The best part of it is this is not limited to a certain age group be it a retired person, housewife or young professional anyone can earn extra money from home. Yes, I am talking about making money online.
You must be thinking that earning money online is no joke but believe me for many people online income is more than regular income. I am not going to share the shortcuts of earning extra money but yes some simple & smart ways to earn extra money from home.  
Before doing any transaction on any website make sure to read reviews and feedback about websites for services and payment so that you will not become a victim of online fraud. Please do not pay any money offline remember the biggest online fraud "Speak Asia".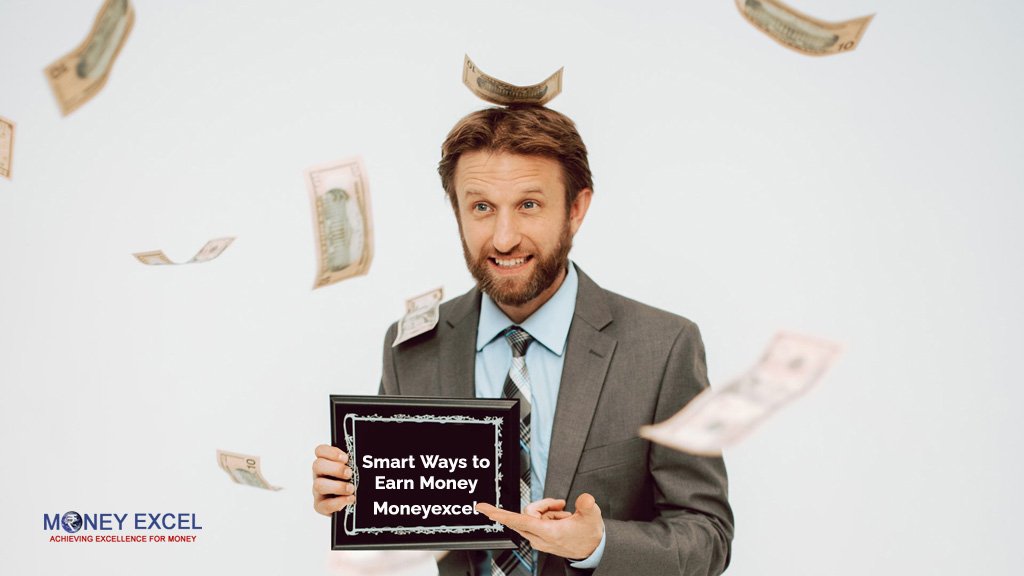 So let's check out various ideas about how you can earn extra money online.
Earn Extra Money From Home
(1) Sell unused stuff online
The simplest form of earning extra cash online is to identify and sell unused stuff. What it takes is a good way to preset your stuff with images and text. You can take help on online classified sites like Olx to sell this stuff online.
(2) Online marketing or Ad posting
Many websites offer money for posting their ads online. You just need to google about these types of sites. Get registered and just start your job for posting ads.
(3) Start Online Blog
If you're passionate and knowledgeable about various topics you can think of starting your blog. Starting a blog doesn't require extensive technical skills you can simply use WordPress to make your blog in minutes. You can place advertisements to earn extra money from your blog.
15 Home Based Jobs – Work from Home and earn Rs.25000 per month
(4) Freelancer 
Another option to earn extra cash online is to act as a freelancer. This option is suitable if you are an expert in a suitable area Start posting your expertise on various websites and you can earn extra income online.
(5) E-tuitions/ Webinar
The demand for tutors is high and growing. If you are an expert you can become an online teacher or tutor to earn extra money or you can host an online webinar to earn extra money.
(6) E-book selling
Writing a book is art but if you have skills you can create a good ebook and sell it over the internet to earn extra money.
(7) Affiliate Marketing
One of the best ways to make money online is to become an affiliate/reseller. An affiliate is a person who gets a commission for selling every product that he promotes, whether on his Website or through any other avenue such as eBay. Flipkart, Snapdeal offers 10% to 20% commission on every sale.
(8) Youtube Video upload
If you are an artist or video maker give wings to your hidden potential. Upload your video on youtube. You can be a filmmaker, musician, or comedian who wants a wider audience. Your earnings will come from ads displayed on your video page.
(9) Forum posting
Posting content on the forum will also earn you money. Many sites pay for posting on forums just google it and you will find multiple sites like this.
40 Part Time Jobs from Home Online & Offline – No Investment
(10) Online paid survey
Your opinion matters well you can earn money by giving your opinion on an online paid survey.
(11) Buying/Selling Domains
Buying and selling domain names is another way to make extra money from home and requires very little investment or time. You can buy domains at their registration prices or even cheaper and trade them to earn profit.
(12) Online Advertising
Once your website is ready you can sell space on your website and year extra money when these ads are clicked by visitors. The amount of money depends on the traffic level of the Website and, most importantly, on the click-through rate and cost per click.
(13) Selling photos
If you are good at photography and love to click photos you can earn extra money by selling these photos online. Many online websites like Shutterstock give money for original photos.
(14) Making plugins or themes
With the increasing usage of Blogging platforms like WordPress people always look for good and responsive themes. If you are very good at programming you can make a good theme or plugin for WordPress and earn extra money by selling it online.
(15) Building Applications
Usage of a smartphone is growing like anything. People always look for new features and functionality. You can think of building android based application and earn extra money by placing the same on an online store like google play.
So what are you waiting for select any of the ideas given above and start earning extra money?