AI Tools Chat GPT and AI technology have been taking the internet world by storm for the past couple of months. So many different Industries are going to be hardcore disrupted by artificial intelligence. So what I want to share with this post is some of the top AI tools that can be used as extensions that you can use on a day-to-day basis so that you can be more productive.  
Here are the Top 5 AI Tools that can help you to become productive and grow your business.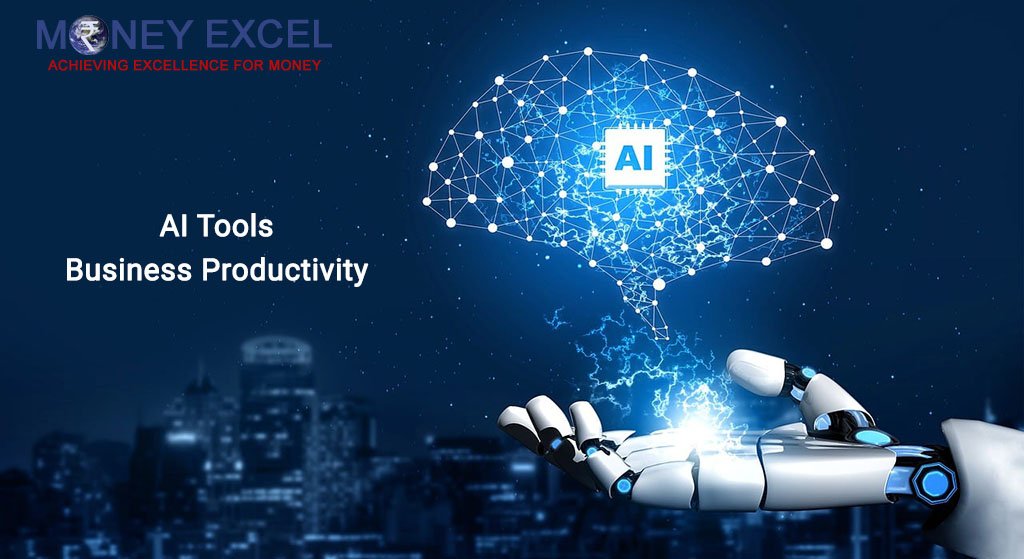 Top 5 AI Tools For Business Productivity 
#1 Merlin
The first tool that I want to introduce to you is a very powerful tool called Merlin. Merlin is an Open AI chat GPT tool that can be used as an extension. Merlin is ChatGPT Assistant for All Websites. 
Once you install Merlin Chrome Extension and create your free login you can make use of Chat GPT on any website. You just need to select the text on the website and press Ctrl+M. Merlin window allows you to rewrite any content available on any website.
Imagine you can rewrite your e-mail with a click of a button and make it better. 
In short, this tool eliminates the need to login in Chat GPT and it is available at all sites once installed. 
#2 Summarize 
The second tool is called Summarize. Summarize is a Chrome extension and once you install it you can access it from your browser. You can press the button Summarize and then it will summarize the copy for you. So this
is going to be good for anybody who does any type of research. Let's say you're researching or someone you work at a company maybe you're a financial analyst and you just want to summarize a very long blocky text into one pager you can use Summarize. 
Suppose you want to make PowerPoints by using text on the website. So you can summarize take the main points and put them into your PowerPoint.
This tool will enhance your productivity especially if you're someone that has to read lots of dense material or learn something new especially if you are writing anything or doing any research and making PowerPoint. 
#3 Notion AI 
Notion AI is a new tool that blends your everyday work apps into one. It's the all-in-one workspace for you and your team. Notion AI is a feature introduced by Notion that uses machine learning to automate tasks and suggest actions to users based on their habits and past behavior within the app. It can help users save time by automating repetitive tasks and suggesting ways to optimize their use of Notion.
You can make use of Notion AI for project management, wiki as well as documents. The main objective of Notion AI is to automate tedious tasks and boost productivity. You can take notes, generate spread sheets, generate summaries, team management, action items & insights using this tool. You can also rewrite documents and brainstorm new ideas across the team. 
#4 Superhuman
Superhuman is an AI-powered e-mail client. Superhuman comes with advanced features that make you feel superhuman. 
Superhuman means automation in your inbox. It offers multiple AI power features such as Auto tag, Undo Send. Insights from social networks. Follow-up Reminders, Scheduled Messages, and Read Statuses.  
You can also get additional insights like coworker scheduling, team collaboration, the team read status and multiple other e-mail productivity features. Superhuman is likely to give Superpowers to you.
#5 Tome
Tome is an AI tool to create a presentation. You need to just give a topic. All Presentation slides with Text, Pictures will be created- can be modified easily. 
Tome gives you an AI-powered storytelling format. Type in a prompt and generate entire narratives from scratch within seconds, supported by GPT-3 and AI-generated images from DALL·E 2.
You can make use of Tome for presentation creation as well as product management and review. 
Over to you
I hope AI Tools given above help you in increasing your Business Productivity. If you feel that I missed any AI tools that are useful for your business drop me an e-mail at sk@moneyexcel.com.