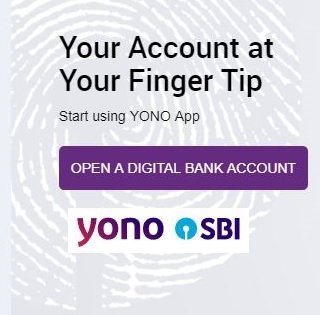 SBI YONO is new app launched by State Bank of India. SBI YONO is claimed to be a first integrated lifestyle and digital banking app. The acronym for YONO is "You Only Need One". SBI YONO will help you to in making payment for all lifestyle related expenses. Starting from booking and renting cabs to entertainment and dining, travel and medical everything is covered by YONO.
What is SBI YONO & how it works?
YONO is a mobile app to fulfill all your banking, insurance, investment and daily shopping requirements. SBI YONO provides the largest range of products and services on the move. This app is designed for unified and seamless experience. Follow the steps given below to download and use this app on your smartphone.
Download this app from Google Play and install it on your smartphone.
Once you open this app you will find three different tabs.

Explore Financial Products
Browse Shopping Deals
Open a New Digital Account
Similar Post – SBI mVisa New Mobile based payment solution
New Customer
If you are New Customer of SBI you can click on Open a New Digital Account tab. It allows you to open digital account on the move. You need PAN card and Aadhaar Card for this.
Once your account is open you can enjoy various shopping deal. You can also purchase various financial products like a credit card, Insurance and other investment products.
Existing Customer
If you are an existing customer of SBI you can use your internet banking credentials for first time login and registration on YONO
If you do not have internet banking credentials, you can generate temporary internet banking password using your debit card.
Once you are login you can enjoy all shopping deal and other products on YONO.
SBI YONO New App – Key Features
Key Features of SBI YONO App is given below.
Instant Account Opening
Complete Paperless transactions
Unified App for Lifestyle Expense and Banking
Fund Transfer via UPI
Smart Spending – Spend Analysis
Pre-Approved Personal Loan on the move
Also Read – WhatsApp Payment – Simple Way to Send Money
What are the benefits of SBI YONO?
Instant Account opening from anywhere
You can get exclusive discount offers and special deals on the move
Purchase all financial products from single app
Transfer funds in just four clicks.
Get overdraft facility against fixed deposit
Benefit from intelligent spend analyzer
What are the limitations of SBI YONO
Integration with Social Login/Media is missing.
The app is slow and takes time to load.
Back button/function is missing it always ask to exit from the app.
What is your view on SBI YONO app?
Do share your views and experience in the comment section.
For more information visit SBI YONO Website.