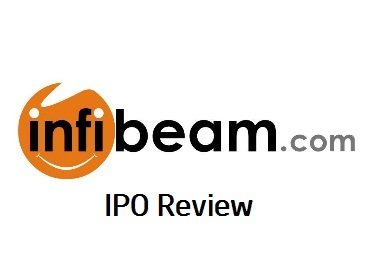 Infibeam is a first e-commerce company to raise the fund via IPO route. Infibeam IPO will open for subscription on March 21-23. Infibeam is planning to raise 450 Cr via this IPO. Issue price of Infibeam IPO is in the range of Rs 360-432 per share. Let's explore and try to find out an answer that Infibeam IPO is worth for investment or not.
Infibeam is well-known Gujarat-based e-commerce company founded by former Amazon employee Mr.Vishal Mehta. Other promoters of Infibeam are Mr.Ajit Mehta, Malav Mehta and Jayshree Mehta. Apart from e-commerce business Infibeam also offers cloud-based customizable and scalable e-commerce technology platform to merchants for product sale and services under brand name of BuildaBazaar.
Infibeam IPO Review
Issue detail of Infibeam
Issue Size – 450 Cr
IPO opens on – 21st March, 2016
IPO closes on – 23rd March, 2016
Face Value – Rs 10
Issue Price Band – Rs 360 – Rs 432
Minimum Subscription – 34 Share
Listing – BSE and NSE
Download Infibeam IPO Prospectus
Objective of the issue
As described in DRHP, Infibeam will use money raised by IPO for –
Setting up of cloud data center and for purchase of property for shifting of registered and corporate office.
Setting up of 75 logistics centers
Purchase of Software
General Corporate purpose
Also Read – NFO – Important Points to consider before investing in NFO
Infibeam Financials
Financial performance detail of Infibeam IPO for the financial year FY 12, FY 13, FY 14 and FY 15 is given below.
FY 12 – The company operational revenue was 127.88 Cr and a net loss of 10.8 Cr.
FY 13 – The company operational revenue was 151.15 Cr and a net loss of 24.9 Cr.
FY 14 –  The company operational revenue was 207.34 Cr and a net loss of 25.9 Cr.
FY 15 –  The company reported operational revenue of 288.28 Cr and a net loss of 9.79 Cr.
The company posted a revenue of Rs.171.3 crore and a net profit of Rs.6.6 crore for the six months ended September 2015.
Key things to know about Infibeam IPO
Infibeam IPO is expensive. The face value of share is Rs 10 and it is priced at 36 times its face value on lower side and 43.2 times on the upper side.
Operational revenue of the company is increasing every year. However, company is making losses YOY.
Financial performance of Infibeam is not satisfactory. The company has posted profit of 6.6 Cr only for the six months ending on September 2015.
The company has total debt amounting 2 Cr.
Recently there were reports that two investment banker have walked out from this issue.
There are outstanding litigations against the Company, Subsidiaries and our Group Companies and any unfavourable decision in connection can adversely affect business and results of operations. (Source – DHRP)
Point to Ponder
Infibeam is Incurring of significant losses in the past and may continue to incur significant losses in the future.
How long company will be posting loss? How much loss can someone keep funding?
The company is exposed to credit risk, exchange rate risk and interest rate risk.
The company might be unable to manage rapid growth, operations and future technological developments.
The company is facing stiff completion from other e-commerce company like Amazon, Flipkart and Snapdeal.
The current business model of e-commerce company is not sustainable for long run.
Most of the e-commerce company are making losses and infibeam is not an exception.
Should invest in Infibeam IPO?
On evaluation of infibeam IPO it can be concluded by saying that (i) Infibeam IPO is expensive (ii) Financial of company is not so lucrative (iii) Company is not likely to post significant profit in near future.
I recommend to stay away from Infibeam IPO.
What is your take on Infibeam? Do share your views in comment section.