It is good that you have a job and you are regularly earning money. However, if your pay is not enough and you are looking for second income I am here with some smart ideas to create a second income.
Believe it or not in today's time, a second income is a necessity. The reason why you should build the second source of income is given below.
Second income helps you to increase your saving.
If you are planning to quit your job this income will help you in your dry time.
The second income for a long run can replace your primary income.
The second source of regular income is necessary for people who are going to be retired soon.
There are many ways to earn a side income. Some of them are online and some are offline. Let's take a look at following smart ideas for earning a second income.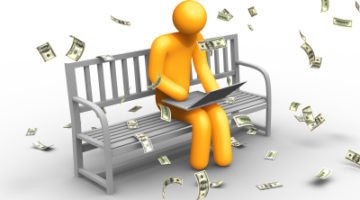 7 ideas to create a Second Income
1. Invest in Monthly Income Plans (MIP)
For those who do not have time to pursue an interest. There are many monthly income plans by Mutual Fund companies. MIP is a debt scheme that invests a small portion into Equities. This scheme offers a regular income. The income can be volatile because some portion is invested in Equities.
An alternative to mutual fund MIP is Monthly Income Scheme offered by a post office and banks. In the monthly income scheme the interest earned is paid regularly. The rates are similar to fixed deposit. They offer a fixed regular income.
Also Read – 10 Passive Income Ideas & Ways to make extra money
2. Consulting
If you are an expert in any field you can sell your services online or offline. You can help small businesses to solve big problems through your expertise. For e.g. develop and manage a website for small companies. Or refer students to an institute. If you are an artist you can design websites.
3. Sell on E-Commerce Website
You can also sell old items or products online. All you have to do is set up online shops on Websites like Flipkart, OLX or Quikr, Ebay. You can also sell your handicraft products. Selling online has become a second source of income for many. They have a huge customer base and can get you a 5 digit income from home.
4. Create Courses and Sell Online
If you highly educated and interested in working in the education industry, you can also create educational videos and courses and sell online. If you are expert and good at teaching, you can make relevant videos and sell online to companies like Udemy.com, Lynda.com or skillshare.com. There are lots of interested students who want to learn and are willing to pay for the courses. You can tie up with such websites and sell your courses online.
5. Generate Second Income from Freelancing
Freelancing is short term project you need to take from someone and complete it in pre-decided time. Once a project is completed you will be paid and there is no further term with the company. There are many websites where people post projects. Many people are working as freelancer full time. Websites like WorknHire or Freelancer are great places to start.
Ideas to make money using freelancing –
– Content writing work.
– If you have IT knowledge you can do software development.
– Designing website and SEO Optimization.
– Using your creativity for preparing a presentation.
You can earn money in the range of Rs. 5000 to Rs 20000 by freelancing.
Also Read – 20 Best Passive Income Ideas & Opportunities
6. Become a tutor
You can provide tuitions to many school or college going students if you are good in a particular subject. Teaching students is also a great way to earn money. This way you can also enhance your knowledge about the subject you were passionate about. You can also go online and register yourself at websites and portals. This way you can maximize your reach.
7. Rent out House or Rooms on OYO ROOMS or AIRBNB
If you have an empty house or room you can rent it out on AIRBNB and OYO Rooms. Many travelers are looking to spend one night at a place. You can always rent out your empty house or room to them. All you need to do is list your room or house online, explain the rules and you are good to go. Travelers will pay you online. This way you don't have to search for clients. They will come to you.
Alternatively, you can start an online business of your own. You can also become a part time blogger. However, blogging requires knowledge, skills, and passion.
Over to You-
There are many ways to earn a second income and it will be useful in the long run. You can live your life on second income and become financially free. Make sure to start working towards building a second income.
Please note that this guide is written by us to help you in making extra money. If you have any question feel free to post in the comment section.
Do you like second income ideas mentioned above?