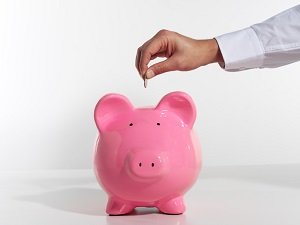 Money saves the money savers, keeping this reality in mind topic for today's discussion is how to save more money?
Saving more money is equally important, like making more money. Small saving done at various stages of life leads to big corpus. So, here is strategies that I have used to save Rs 2500 per month. That's about Rs 30000 a year – enough to pay tuition fees of my son.
Save More Money – How I saved Rs 30000 a year on household expenses?
Avoid Impulsive buying
A Simple yet very effective method of saving money – Avoid Impulsive buying. You should able to justify your requirement before making any purchase. In order to manage it effectively, I always prepare a list of items before buying household items.
You will end up purchasing unnecessary stuff if you visit Shopping mall without making a list. At shopping mall if you find something interesting I recommend to delay it, delaying the purchase decision will help you to overcome impulsive buying.
Also Read – 15 Tricks to Save Money
Prefer Small shop of household items rather than big supermarket
BigBazzar and D-mart culture is at a peak in India. People prefer Shopping mall or big supermarket for shopping. However, I still prefer small shop to buy a household item rather than a big supermarket.
I just hand over the list prepared for household items and all items are handed over in few minutes. No extra items and marketing tactics.
You might not be aware that big shopping mall uses behavioral-based marketing tactics to lure the customer. I have observed that costlier items are always placed in a manner so that it is easily visible to the customer. In addition, to this chocolates and biscuit are always placed near billing counter to attract your kids 🙂
At a shopping mall, you are paying extra money for parking your car and also for a carry bag.
Bulk Buying
To control expense further or to save more money. I prefer to buy stuff in large quantity especially nonperishable items like rice, sugar, wheat edible oil etc. I usually purchase directly from the manufacture to save more penny. My neighbors tell me a typical miser in jest 🙂
Nevertheless, a Bulk buying sometimes cost me additional money typically in the case of edible oil, where price variation is very high.
Also Read – 80 Best Tips to Save Money
Online Purchase
My wife always prefers online mode for buying items like vegetable and fruits. She just needs to order the item over the internet and best and quality products are delivered at home in no time. The cost of these products is also cheap compare to shopping mall and traditional vegetable shops.
Other ways adopted by me to save more money on household expense
In addition to above additional steps taken by me to save more money by adopting following at home.
I always use energy efficient appliance LED light, star rated equipment at my home.
I use DTH at my home to save cable charges. As I pay for the basic channel package only.
To cut on entertainment expense I prefer watching movie at home rather than visiting expensive multiplex.
Over to You –

Hope strategies adopted by me shall be useful to you in saving more money. What are your strategies to save more money? Do share it in a comment section.